You'd think that it'd be restricting, inhibiting even, to be bearing a back-catalogue of songs onto which people have hung such momentous events.
For almost three decades, people have been playing Karl Wallinger's songs when they've got married, had a child, or else endured some dark, bewildering break-up or loss, hoping his music can lead them back to the light.
As it is, he enjoys it, revels in it. He says playing those songs up close and live to people is proof to him that he himself is not mad. "It's good for the soul," he says.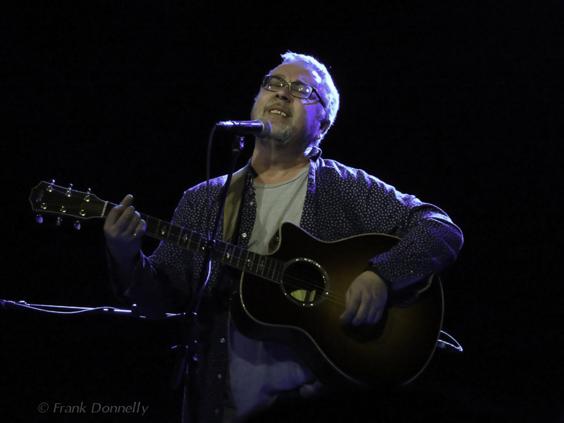 If someone wants to get close to Wallinger, there's can be few better venues than Mark & Elaine Costanzo's dual-use photography studio in Freehold. There's only room for 60 or so people, and so after everyone has eaten their picnic and drunk a glass of wine on the grass, they squeeze inside for the gig. It's all very polite.
Wallinger appears happy, upbeat, ready to laugh and joke in between songs, ready to put his heart into it when he doing the work of performing. Tonight, it's just him and David Duffy, on fiddle and mandolin, so the sound is stripped back, essentially unplugged.
The pair work their way through a 90-minute set of World Party favourites, including Put the Message in the Box, Sunshine, Ship of Fools, She's the One and Love Street. And Wallinger alternates between his acoustic guitar and an electric piano that's been set up for him.
At one point, one of the roadies, Gabriel, joins the pair on harmonica for a raucous version of Who Are You. Then he goes back outside and finishes his picnic in the quiet evening.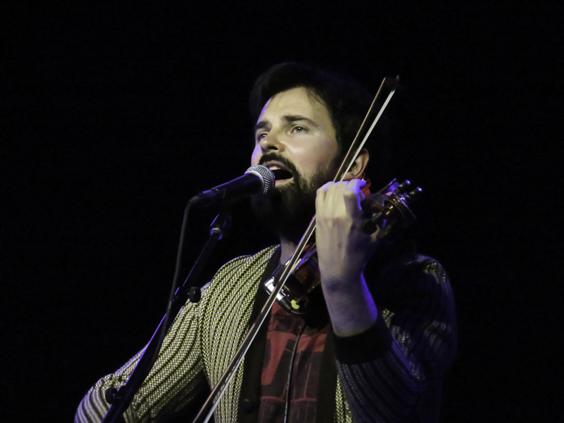 It's committed and seems heart-felt, and several of the audience are moved to tears. It's also probably all just a little too safe.
It's perhaps expecting too much for Wallinger to be taking chances on a Tuesday night in suburban New Jersey, but the set would benefit from a twist of some sort, a new track maybe, or else a Prince cover version thrown into the mix, simply to add spark.
None of these World Party fans seem especially fussed however, happy instead to have sat and listened first-hand to those words and tunes and that have offered solace and celebration in equal measure, solidity over the years.
Reuse content