Even dressed down in leather jacket and jeans, luxuriant mane in a tight ponytail, Aidan Turner looks every inch the leading man.
He has done ever since his double-breakthrough in 2009 as one of three supernatural housemates in BBC3 comedy-drama Being Human, and as a caddish Dante Gabriel Rossetti in BBC2's Desperate Romantics. From there, he leapt to another ensemble piece, though on a rather grander scale, playing Kili the dwarf in The Hobbit trilogy. But now, finally, he's snagged that elusive lead role.
"If it had happened five, six years ago, I might not have been ready," the 31-year-old concedes. "It's been a slow build-up, but I feel like it's my time." And not just any lead role, but one that has been the subject of fervent speculation: the eponymous hero in Poldark, the BBC's latest adaptation of Winston Graham's novels of derring-do in 18th century Cornwall, a modern re-telling of the corporation's legendary 1970s series.
Rather more sinewy than your average Sunday night escapism, it has at its heart a hero who, unlike the man who plays him, is initially hard to warm to. Ross Poldark is a south coast Heathcliff: aloof and stubbornly principled, prone to violent outbursts and brooding grumpily over real or imagined slights.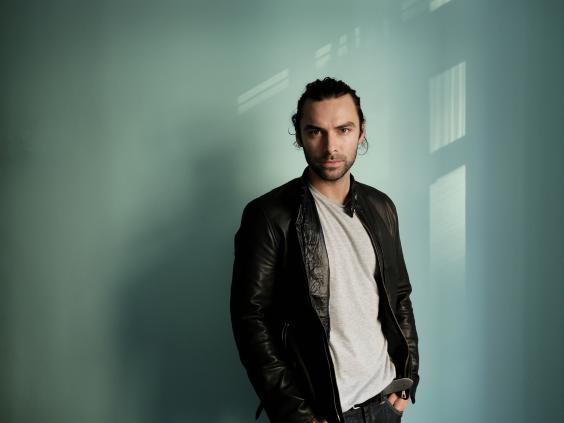 He has his reasons: presumed dead in the American War of Independence after being conscripted for brawling, Poldark returns home to find his father deceased, the family estate in penury and the love of his life betrothed to his cousin.
Modern political parallels are to the fore: financiers are closing local copper mines to protect profit margins, while unemployment and despondency grow. The sense of hardscrabble desperation is embodied in the opening episode by Poldark's fight with a local yokel; involving neither buckle nor swash, it instead begins with a head butt and ends with a knee in the face.
Still, Turner smoulders magnificently. Does sex symbol status beckon? The BBC clearly hopes so, having placed a scene of Turner bathing in the buff prominently in the series trailer. The softly spoken Dubliner, like any sex symbol worth his salt, looks sheepish and shrugs off the term. "I don't know." He crosses his arms. "It's a little awkward."
Uncrosses them, then rubs his forehead. "When you're doing love scenes, clothes tend to get discarded. You can't really escape that, that's got to be in the show." He squirms a little more, before puffing out his cheeks and smiling broadly. Steering the conversation to less awkward terrain, he spends a while examining the different production techniques behind the two Poldarks: out-of-sequence and with a single camera, compared to the one-episode-a-week, multi-camera traditions of the 1970s.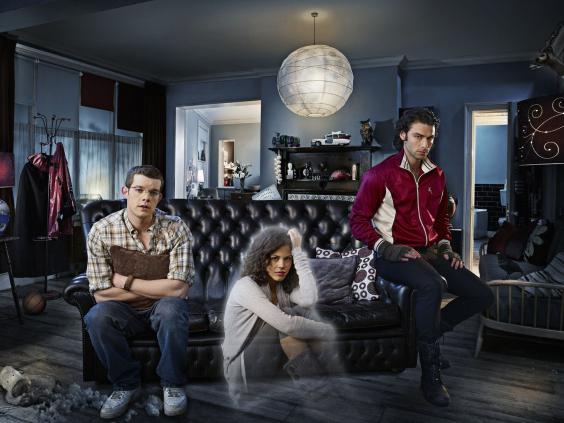 He has never seen the original – "I had no idea what Poldark was before I received the offer" – and recalls gratefully that his predecessor in the role, Robin Ellis, avoided discussing the character while filming a cameo in the 2015 version as Reverend Halse. Nonetheless, the original casts a long shadow, not least in its blockbusting viewing figures of around 15 million.
"I found out they used to have to push mass in Cornwall back by half an hour because people weren't showing up any more. I thought that was incredible," he says. "But 40 years is enough time to give it another go. Everyone from my mum and dad's generation knew about it, but that kind of pressure is exciting."
Family is clearly important to Turner, who praises his long-suffering parents for supporting him through his troubled teenage years, when he was getting into fights at school. "I remember my mum getting called up a lot. But she said to me recently: 'No you didn't, you were fine'. I think she just didn't want to upset me."
When he left school, a period of career indecision followed. "There were a lot of things I didn't want to do," he says. "I wasn't very academic so I didn't want to go to college and study anything. I worked as an apprentice with my dad [an electrician] and knew manual labour wasn't where it was at either. I play guitar but I'm not a great singer so I couldn't front a band. I played a lot of snooker [but] the thought of turning professional seemed way more far-fetched than trying to be an actor. Then I saw a notice up in Dublin's Gaiety School of Acting. I didn't know anything about this world at all. I felt intimidated from the get-go and thought: that's just right for me. The sense of potential failure is a buzz."
The best TV to watch in 2015
The best TV to watch in 2015
1/13 Game of Thrones

Sky Atlantic, April

HBO

2/13 Poldark

BBC 1, March

BBC

3/13 Fortitude

A murder mystery set in a close-knit Arctic Circle community, with an impressive ensemble cast -Sky Atlantic, January

Sky Atlantic

4/13 Banished

BBC 2, March

BBC

5/13 Ordinary Lise

BBC 1, March

BBC

6/13 Life in Squares

Phoebe Fox, James Norton and Lydia Lynch in 'Life in Squares'

BBC

7/13 Wolf Hall

BBC2, January

BBC

8/13 Better Call Saul

Netflix, February

Netflix

9/13 Mel & Sue chat show

ITV, January

Princess Productions

10/13 Mad Men, Series 7, Part II

Sky Atlantic, Spring

©Lionsgate

11/13 Dementiaville

This series of documentaries explores both the heart-breaking experiences of those with dementia and a ground-breaking new approach to their care - Channel 4, Summer

Georgie Scott/Age UK 2013

12/13 Morning Has Broken

More than a decade since Nighty Night established Julia Davis's reputation for caustic character comedy, she's back with a new creation on Channel 4

BBC

13/13 Cucumber/Banana

Sixteen years after Queer as Folk, Russell T Davies returns with two interlinked series about gay life in Manchester on Channel 4

c.Showtime/Everett/REX
After graduating in 2004, it was into theatre to learn the trade before he landed Being Human, a smart riposte to saccharine supernatural franchises such as Twilight, in which he played tormented vampire Mitchell alongside fellow bright-young-things Russell Tovey and Lenora Crichlow. "Even at the time, I had a sense that it wasn't always going to be like this," he says, wistfully. "It was too good to be true, just a bunch of mates hanging out."
It was that performance that brought Turner to the attention of Peter Jackson, and he still seems dazed by two years of shooting in Middle Earth. "I've got the Kili Lego figure, although I haven't got one of the cast iron figurines yet. Um. I don't know if 'figurines' is the right word." He looks worried that the full weight of geekdom will descend upon him for his malapropism. This seems unlikely: a CV heavy on fantasy and period drama has banked him plenty of goodwill in that department.
Still, Turner was ready to move on. "I think we all were. Weeks, possibly even months would go by where you wouldn't deliver a single line of dialogue. But I knew this gig [Poldark] was coming up where I could really let loose."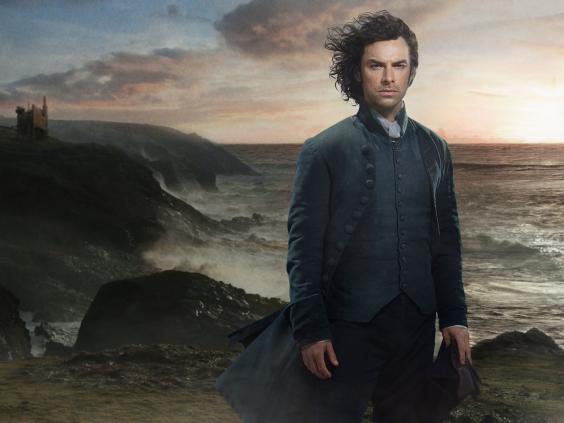 Turner wears his ambition lightly while obviously taking his career very seriously indeed: he talks of "audience demographics" and slips into the third person. "I don't want people to know much about me. It allows me to do more with the characters if they aren't in tune with what Aidan Turner is all about."
Even a daft question about his lustrous, flowing locks, a notable feature of all his major roles so far, is given careful consideration. "The day is coming when I can't keep it long any more. Every job I've done, back to theatre years ago, I've asked to chop my hair off. I'm running out of options with this hairstyle. I need to think of another avenue!"
Indeed, by the time of the BFI's Poldark premiere some weeks later, he'd clearly had his way: the hair had been tightly cropped for his role alongside Rooney Mara in The Secret Scripture, Jim Sheridan's adaptation of Sebastian Barry's turn-of-the-century Irish novel.
Meanwhile, rumours abound that Turner has signed on for five years of Poldark; Graham's 12 novels certainly offer enough source material to bear that out. The stage also beckons, although his dream of writing is on hold for now. "If I can't be brilliant at it, it'd just be me having a go. I always want to be the best at everything I do."
'Poldark' starts next Sunday at 9pm on BBC1
Who's who? The key players in Ross Poldark's world
Demelza Carne (Eleanor Tomlinson)
The love interest: the daughter of an abusive and alcoholic miner, Carne is rescued from her life of suffering by our hero when he employs her as his  kitchen maid – and soon chemistry is making itself apparent. Tomlinson, 22, already has a taste for costume drama: her previous credits include Death Comes to Pemberley and The White Queen.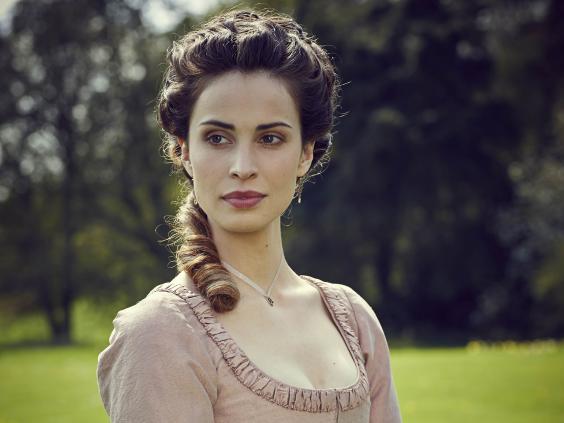 Elizabeth Poldark née Chynoweth (Heida Reed)
The old flame. Played by Icelandic newcomer Reed, the elegant lady had promised Ross Poldark her hand in marriage, but believing him killed in the American War of Independence, marries his cousin. Ross's surprise return presents Elizabeth with a dilemma: should she stay faithful to Francis or return to the man who has her heart?
Francis Poldark (Kyle Soller)
The cousin. Having always lived in the shadow of Ross, the insecure Francis is thrown by his return, turning to drink and gambling as he struggles to come to terms with his wife Elizabeth's enduring attraction to her former fiancé. Theatregoers may know Soller from his award-winning performances in Edward II and Long Day's Journey Into Night.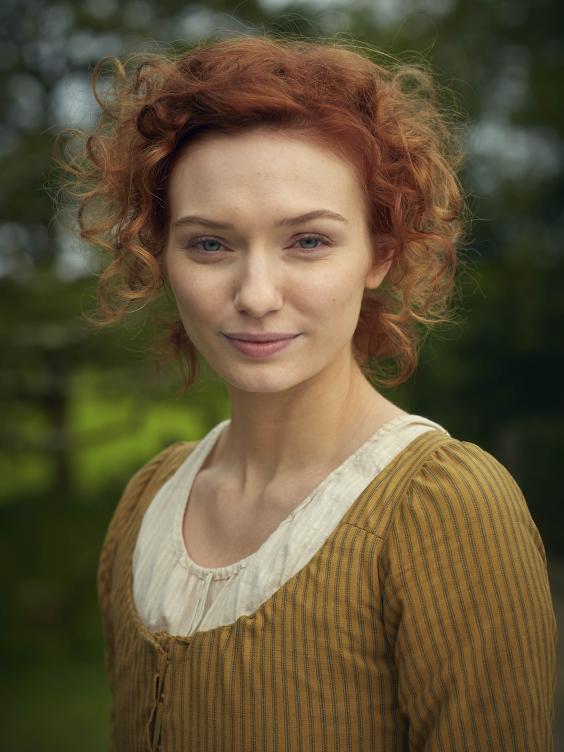 George Warleggan (Jack Farthing)
The villain. Old schoolmate of Poldark's turned nemesis, Warleggan is an ambitious young banker who puts profit above principles. It's another cad role for Farthing, after his recent appearance in The Riot Club.
Charles Poldark (Warren Clarke)
The patriarch. The TV veteran, who died last November, plays Ross's uncle and the commanding head of the Poldark clan.
George Henry King
Reuse content