SCI-FI
Doctor Who 50th Anniversary Special
BBC1, 23 November
Not only do we get three doctors, all at once – the outgoing Matt Smith, the past David Tennant, and John Hurt as some kind of mystery, filling-the-gap doctor – but also Daleks, zygons and Billie Piper, so pleasing card-carrying Whovian geeks, and making it worth the casual fan tuning in. Or buying a ticket: these celebrations are so large, they'll also be shown on cinema screens, in 3D. Many happy returns, Mr Time Lord.
See also: Downton Abbey Christmas Special, the only "event telly" rival, ITV, 25 Dec
THRILLER
Legacy
BBC2, late October
Paula Milne follows The Politician's Husband with this Seventies Cold War thriller. A one-off drama, based on the novel by Alan Judd and directed by Pete Travis. Charlie Cox plays a young British spy tangling with Soviet diplomats, forbidden lovers and international intelligence. With Romola Garai, Andrew Scott and Simon Russell Beale.
See also: Lucan, also set in the Seventies, with Rory Kinnear in the title role. ITV, winter
COMEDY
Hello Ladies
Sky Atlantic, late October
Stephen Merchant cuts the ties with Ricky Gervais in his first solo sitcom, loosely based on his stand-up show. Merchant's bumbling Englishman attempts to romance the ladies of LA to predictably cringe-worthy effect. From the team behind the US version of The Office.
See also: London Irish, sitcom about hard-drinking Irish ex-pats, starring comedian Ardal O'Hanlon. Channel 4, from 24 Sept
DRAMA
Masters of Sex
Channel 4, early October
A classy-looking drama, even as it cheekily explores the "smut vs science" debate that real-life 1950s researchers faced when they began examining sexual responses. Made by Showtime in the US, shown on Channel 4, it stars Michael Sheen and Lizzy Caplan, with the pilot directed by John Madden. A promising blend of genuinely interesting plot material, will-they, won't-they romances, sumptuous period detail, nookie (for research, natch), and squirmingly retro sexual-scientific measuring devices.
 See also: Quirke, detective drama also set in 1950, based on John Banville's novels and starring Gabriel Byrne. BBC1, autumn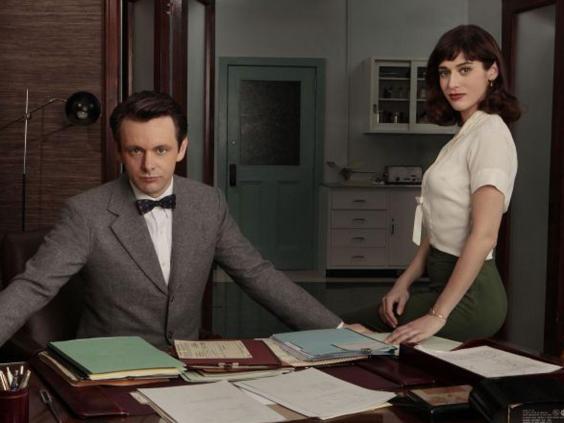 FANTASY
Agents of S.H.I.E.L.D
Channel 4, from 27 September
This US spin-off from The Avengers movie starts here a mere three days after it premieres stateside. The series follows a team of government agents, assembled to contain super-powered forces: the Marvel Comics-like organisation S.H.I.E.L.D. (Strategic Homeland Intervention, Enforcement and Logistics Division). Created by Joss Whedon in a welcome return to the small screen, it has a decent shot at expanding into a TV saga what made the movie such a critical and box-office smash.
See also: Orphan Black, superior sci-fi by BBC America. BBC3, from Friday
COMEDY
The Wrong Mans
BBC2, late September
Spoofing action-filled, big budget American TV series, The Wrong Mans is both sitcom and thriller. Created by and starring James Corden and Matthew Bayton, as a luckless duo working for Berkshire County Council whose blue-collar lives are turned upside down by a chance phone call. Mistaken identities prompt comic mishap as they are drawn into a murky world of international espionage. The supporting cast includes Dawn French, Sarah Solemani, Rebecca Front, Dougray Scott, Emilia Fox, Nick Moran, Stephen Campbell Moore and Tom Basden - the very Best of British.
See also: The ultimate office losers, The IT Crowd, in a one-off 45-minute special. Channel 4, 27 September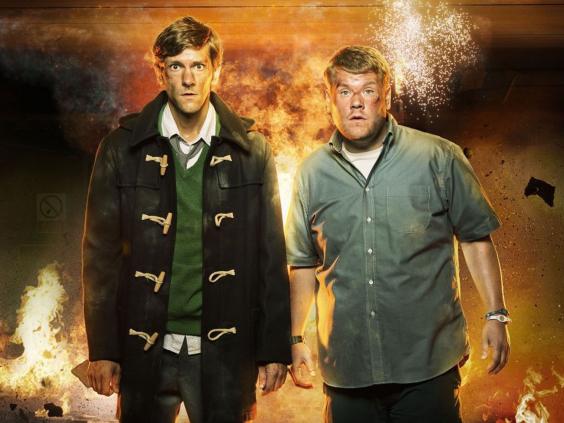 DRAMA
The 7.39
BBC1, winter
This two-part romantic drama is penned by David (One Day) Nicholls – who promises "a love story for grown-ups". Two strangers on a train (that'd be the 7.39 to Waterloo) strike up a regular conversation… you can see where it's going, but with David Morrissey and Sheridan Smith as our bored commuters – not to mention poor old Olivia Colman as his wife – we reckon this will chug along nicely. Hankies at the ready!
See also: Melting hearts with its tale of pension-aged passion, Last Tango in Halifax is back for a second series. BBC1, autumn
THRILLER
The Tunnel
Sky Atlantic, late October
Très neat: this 10-part drama about the death of a French politician investigated by cops from Folkestone and Calais is a co-production by Britain's Sky Atlantic and France's Canal+. It's an adaptation of the hit collaborative Scandinavian drama The Bridge – the road/railtrack from Sweden to Denmark being the scandi equivalent of the Channel tunnel. Expect simmering national stereotypes as the British and French police, led by Stephen Dillane and, oh là là, Clémence Poésy, discover they're gonna have to work together.
See also: The Blacklist, for a less likely collaboration: James Spader is a criminal working with the FBI. Sky Living, early Oct
DOCUMENTARY
The Fried Chicken Shop
Channel 4, from tomorrow
Last year, the nation was gripped by a documentary about a fried chicken shop in Clapham, south London. Channel 4 capitalises on this with a full series featuring the hard-working staff and their customers. Here's hoping life at the Rooster Spot will be as finger-lickin' good as before.
See also: Bouncers, another look at Britain's night workers. Channel 4, from Thursday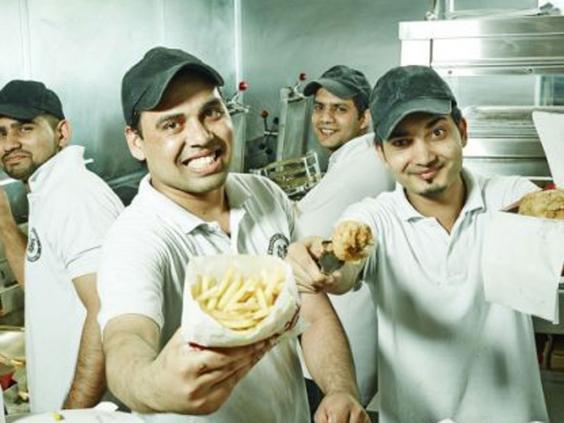 DRAMA
The Escape Artist
BBC1, late October
David Tennant is a junior barrister whose skill at wriggling people out of tight legal corners has earned him the nickname "the escape artist". But will his talent for getting nasty characters off the hook come back to haunt him? Course it will. Co-starring Sophie Okonedo and Ashley Jensen.
See also: The Great Train Robbery, a two-part drama about a notorious crime and its consequences. BBC1, autumn
FANTASY
Dracula
Sky Living, October
Bram Stoker's vampire yarn gets its latest incarnation. Jonathan Rhys Meyer, with sex appeal and menace in equal measure,  plays the Count. Dracula descends on Victorian London, posing as an American entrepreneur while in search a bite to eat. May deviate from the source, but with glossy production values.
See also: True Blood, biting back with season 6. Fox, from 30 Sept
DRAMA
Sherlock
BBC1, winter
He's back – after cheating death with that nasty Reichenbach fall, as in Arthur Conan Doyle's original. The wait has been agonising, but soon the nation will swoon again for Benedict Cumberbatch's brainiac, coat-swishing Holmes, and his sidekick Watson (Martin Freeman), in the third series of Steven Moffat and Mark Gatiss's hugely popular reboot.
See also: Agatha Christie's Poirot. ITV, Oct
COMEDY
Ambassadors
BBC2, early November
David Mitchell and Robert Webb reunite as a newly arrived British ambassador and his jaded deputy at the British embassy of Tazbekistan. Their scramble to win business contracts from an under-resourced office in a country not noted for its human rights record  should have satirical bite. Keeley Hawes and Tom Hollander also feature.
See also: More painfully ineffectual politicking - Veep, Season 2. Sky Atlantic, Oct
FANTASY
Atlantis
BBC1, late September
Jason lands at the mysterious ancient city of Atlantis, befriends Hercules and Pythagoras, and fights the Minotaur and Medusa. Greek myths for a new generation: swords, sandals, CGI and Juliet Stevenson. 
See also: Moonfleet, more children's drama, with added smuggling. Sky1, Christmas
DRAMA
Breathless
ITV, October
A gynaecological ward in 1961 is a hotbed of secrets, thwarted ambition and a handy lightning rod for the sexual revolution and its attendant social issues. Stars Jack Davenport, Iain Glen and Zoe Boyle.
See also: Book in with Jon Hamm and Daniel Radcliffe for The Young Doctor's Notebook. Sky Arts, Nov
Reuse content