The towering figure of Charles Dance is not easy to imagine skipping across the boards as Prince Charming in Sleeping Beauty as he once did at the Theatre Royal, Windsor. Whether playing fictional roles such as the ruthless overlord Tywin Lannister in Game of Thrones or historical parts such as the icy British Commander Alastair Denniston in the Oscar-winning The Imitation Game, he is invariably cast as cruel, intimidating characters with an abundance of power but an absence of feeling. 
Christmas audiences enjoyed some classic Dance in the BBC's stylish Agatha Christie drama And Then There Were None, where he played Justice Lawrence Wargrave, a remorseless hanging judge. And next weekend, over three hours on UKTV's Drama channel, Dance will play another patrician figure, Sir Ian Hamilton, the British First World War general who oversaw the calamitous Gallipoli landings.
"I'd like to play fewer villains," Dance exclaims from an armchair in the suite of a London hotel when asked about his acting aspirations. "I used to be a romantic leading man, years ago."
As well as one Britain's most distinguished actors, he is also one of the most hard-working. But for all his many credits in film and television, Dance is at a loss to say when he last had such a part. "Oh! Christ! It feels as if it was about 1986 … I'm a bit long in the tooth for that now."
At 69, he no longer receives the breathless coverage accorded to his breakthrough performance as the dashing Sergeant Guy Perron in ITV's 1984 colonial drama The Jewel in the Crown, based on Paul Scott's The Raj Quartet. But he is not too old for romance.
He expects his next project to be as a director, having taken an option on the film rights to Hilary Boyd's novel Thursdays in the Park. Filming could start as early as May on this story of an older man and woman who find love when they meet on their weekly playground visits with their respective grandchildren. Dance himself has two grown children, a young daughter, and is a grandfather himself.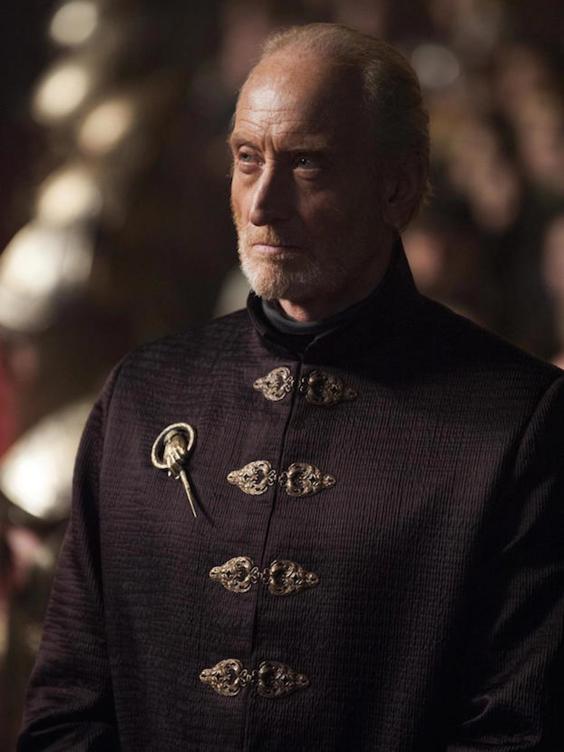 There are also some acting roles "in the offing" for Dance which will remind audiences that he is capable of more than on-screen malevolence. He says the parts are "not villainous", but admits his past successes have influenced the roles he tends to be offered. "In this business you are what you are seen to be and if you are seen to be doing something reasonably well the chances are you will be asked to do it again."
He is immensely proud of HBO's Game of Thrones, in which he appeared for four years, saying it has set a "benchmark" in television drama "with the production values especially, and the quality of the writing. It's cinematic – there's some breathtaking stuff."
The fantasy series has made him instantly recognisable to a younger audience – "It keeps me reasonably in the forefront of things" – but he is concerned about older television viewers. 
"I think we have spent too long thinking about younger audiences and not enough thinking about older audiences, to be honest with you. What's euphemistically known as the grey pound is a marketplace that it's foolish to ignore. 
"There's enough stuff made for 18- to 25-year-olds but there's a lot of us over the age of 50 who would like to see something that reflects our lives a little more often." Dance,  looking youthful and casually elegant in a cord jacket, turtle neck and jeans, knocks on wood as he notes that "we are living longer, hopefully".
Readers' favourite lines from Game of Thrones
Readers' favourite lines from Game of Thrones
1/10 Jon Snow

'We are only human, and the gods have fashioned us for love. That is our great glory, and our great tragedy.'

HBO

2/10 Tyrion Lannister

'Never forget what you are, for surely the world will not. Make it your strength. Then it can never be your weakness. Armor yourself in it, and it will never be used to hurt you.'

3/10 Tyrion Lannister

'Death is so terribly final, while life is full of possibilities.'

HBO

4/10 Ned Stark

'A ruler who hides behind paid executioners soon forgets what death is.'

5/10 Tyrion Lannister

'A mind needs books as a sword needs a whetstone, if it is to keep its edge.'

HBO

6/10 Cersei Lannister

'When you play the game of thrones, you win or you die. There is no middle ground.'

HBO

7/10 Barristan Selmy

'They say night's beauties fade at dawn, and the children of wine are oft disowned in the morning light.'

HBO

8/10 Ned Stark

'If you would take a man's life, you owe it to him to look into his eyes and hear his final words. And if you cannot bear to do that, then perhaps the man does not deserve to die.'

9/10 Tyrion Lannister

'Let them see that their words can cut you, and you'll never be free of the mockery. If they want to give you a name, take it, make it your own. Then they can't hurt you with it anymore.'

HBO

10/10 Jorah Mormont and Daenerys Targaryen

'The common people pray for rain, healthy children, and a summer that never ends,' Ser Jorah told her. "It is no matter to them if the high lords play their game of thrones, so long as they are left in peace.' He gave a shrug. 'They never are.'

HBO
Game of Thrones is a show that's typically watched on a mobile device but he has concerns about the rapidity of the digital revolution – and the "a little too fast" pace of modern life in general. 
"We are capable of doing so much now, I think there are occasions where we haven't really learnt the laws of cause and effect," he says. "There are times where we need to stop and think 'Hang on a second, we can do this but what's the likely outcome if we do?' I just think we need to hold on a bit and consolidate. Just pause for a second."
It's the same on set. He recently had cause to watch The Jewel in the Crown again and thought "My God, this is slow!" The series had 13 episodes, most 50 minutes long and the first double-length. Today's shooting schedules are pre-planned by the minute, he says. "Television editing especially is 'Cut, cut, cut, cut … fast, fast, fast fast!'"
Directors live in fear of their audience's short attention span and the power of the remote. 
"I think there's a habit of underestimating the intelligence of the viewing  public, certainly the older viewing public."
But for all this, Dance, a history buff as well as a great period actor, cites the fast-changing 20th century as the era which most engages him. He became "fascinated" by the First World War when playing Siegfried Sassoon in a 1980 BBC2 Playhouse, and he says the 1915 Gallipoli campaign, a catastrophe for Australia and New Zealand, is overshadowed in Britain by the carnage of the Western Front.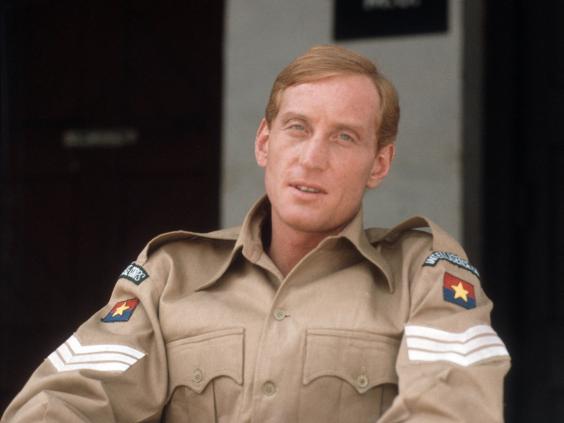 He hopes to increase "not sympathy [but] understanding" of the oft-maligned General Hamilton. "He's the poor schmuck who carried the can for the whole débâcle. It was Winston Churchill's idea to land troops on that coast."
Deadline Gallipoli sees Dance, a phone-hacking victim, feature in a celebration of the journalists who covered the campaign, including photographer Phillip Schuler (played by Australian star Sam Worthington, who is also the executive producer). The drama also portrays Rupert Murdoch's war correspondent father,  Keith, who became an Australian hero after Gallipoli.
Dance has played a succession of cold British colonial figures in his career, many of them epitomising the notion of a malign empire. It's not a position that he holds personally. "We did a lot of things that I think benefited the ethnic population of wherever we colonised but we never seemed to leave properly," he says. 
"I don't think we behaved any better or worse than any other colonial power. Probably better than most I suspect." 
In person, he is not authoritarian but professional and charming, just as he once was in panto. And, as he covets less villainous roles, he is happy that when people meet him they "seem quite pleasantly surprised that I'm not like Tywin Lannister".
'Deadline Gallipoli' airs at 9pm next weekend, 16 and 17 January, on UKTV Drama