If you've never sheared a sheep, or you panic when your 4G reception fades in the presence of England's bucolic fields, then it's quite possible you are one of the 8.6 million viewers addicted to Countryfile, the rural-affairs show which is now taking over the BBC.
Forget War & Peace; it is Matt Baker's weekly windswept battle with the elements, John Craven's reassuring presence and the frighteningly definitive Countryfile Weather for the Week forecast that are drawing huge Sunday night ratings to BBC1.
Even rural Tories, hell-bent on dismantling the BBC, genuflect towards the series, which was launched in 1988 to celebrate the "beauty and diversity of the British countryside", and which has now spawned a spin-off, after breathing the same elevated ratings air as Strictly Come Dancing.
Culture news in pictures
Culture news in pictures
1/30 30 September 2016

An employee hangs works of art with "Grand Teatro" by Marino Marini (R) and bronze sculpture "Sfera N.3" by Arnaldo Pomodoro seen ahead of a Contemporary Art auction on 7 October, at Sotheby's in London

REUTERS

2/30 29 September 2016

Street art by Portuguese artist Odeith is seen in Dresden, during an exhibition "Magic City - art of the streets"

AFP/Getty Images

3/30 28 September 2016

Dancers attend a photocall for the new "THE ONE Grand Show" at Friedrichstadt-Palast in Berlin, Germany

REUTERS

4/30 28 September 2016

With an array of thrift store china, humorous souvenirs and handmade tile adorning its walls and floors, the Mosaic Tile House in Venice stands as a monument to two decades of artistic collaboration between Cheri Pann and husband Gonzalo Duran

REUTERS

5/30 27 September 2016

A gallery assistant poses amongst work by Anthea Hamilton from her nominated show "Lichen! Libido!(London!) Chastity!" at a preview of the Turner Prize in London

REUTERS

6/30 27 September 2016

A technician wearing virtual reality glasses checks his installation in three British public telephone booths, set up outside the Mauritshuis museum in The Hague, Netherlands. The installation allows visitors a 3-D look into the museum which has twenty-two paintings belonging to the British Royal Collection, on loan for an exhibit from 29 September 2016 till 8 January 2017

AP

7/30 26 September 2016

An Indian artist dressed as Hindu god Shiva performs on a chariot as he participates in a religious procession 'Ravan ki Barat' held to mark the forthcoming Dussehra festival in Allahabad

AFP/Getty Images

8/30 26 September 2016

Jean-Michel Basquiat's 'Air Power', 1984, is displayed at the Bowie/Collector media preview at Sotheby's in New York

AFP/Getty

9/30 25 September 2016

A woman looks at an untitled painting by Albert Oehlen during the opening of an exhibition of works by German artists Georg Baselitz and Albert Oehlen in Reutlingen, Germany. The exhibition runs at the Kunstverein (art society) Reutlingen until 15 January 2017

EPA

10/30 24 September 2016

Fan BingBing (C) attends the closing ceremony of the 64th San Sebastian Film Festival at Kursaal in San Sebastian, Spain

Getty Images

11/30 23 September 2016

A view of the artwork 'You Are Metamorphosing' (1964) as part of the exhibition 'Retrospektive' of Japanese artist Tetsumi Kudo at Fridericianum in Kassel, Germany. The exhibition runs from 25 September 2016 to 1 January 2017

EPA

12/30 22 September 2016

Jo Applin from the Courtauld Institute of Art looks at Green Tilework in Live Flesh by Adriana Vareja, which features in a new exhibition, Flesh, at York Art Gallery. The new exhibition features works by Degas, Chardin, Francis Bacon and Sarah Lucas, showing how flesh has been portrayed by artists over the last 600 years

PA

13/30 21 September 2016

Performers Sean Atkins and Sally Miller standing in for the characters played by Asa Butterfield and Ella Purnell during a photocall for Tim Burton's "Miss Peregrines Home For Peculiar Children" at Potters Field Park in London

Getty Images

14/30 20 September 2016

A detail from the blanket 'Alpine Cattle Drive' from 1926 by artist Ernst Ludwig Kirchner is displayed at the 'Hamburger Bahnhof - Museum for Contemporary Arts' in Berlin. The exhibition named 'Ernst Ludwig Kirchner - Hieroglyphen' showing the complete collection of Berlin's Nationalgallerie works of the German artist Ernst Ludwig Kirchner and will run from 23 September 2016 until 26 February 2017

AP

15/30 20 September 2016

A man looks at portrait photos by US photographer Bruce Gilden in the exhibition 'Masters of Photography' at the photokina in Cologne, Germany. The trade fair on photography, photokina, schowcases some 1,000 exhibitors from 40 countries and runs from 20 to 25 September. The event also features various photo exhibitions

EPA

16/30 20 September 2016

A woman looks at 'Blue Poles', 1952 by Jackson Pollock during a photocall at the Royal Academy of Arts, London

PA

17/30 19 September 2016

Art installation The Refusal of Time, a collaboration with Philip Miller, Catherine Meyburgh and Peter Galison, which features as part of the William Kentridge exhibition Thick Time, showing from 21 September to 15 January at the Whitechapel Gallery in London

PA

18/30 18 September 2016

Artists creating one off designs at the Mm6 Maison Margiela presentation during London Fashion Week Spring/Summer collections 2017 in London

Getty Images

19/30 18 September 2016

Bethenny Frankel attends the special screening of Disney's "Beauty and the Beast" to celebrate the 25th Anniversary Edition release on Blu-Ray and DVD in New York City

Getty Images for Walt Disney Stu

20/30 17 September 2016

Visitors attend the 2016 Oktoberfest beer festival at Theresienwiese in Munich, Germany

Getty Images

21/30 16 September 2016

Visitors looks at British artist Damien Hirst work of art 'The Incomplete Truth', during the 13th Yalta Annual Meeting entitled 'The World, Europe and Ukraine: storms of changes', organised by the Yalta European Strategy (YES) in partnership with the Victor Pinchuk Foundation at the Mystetsky Arsenal Art Center in Kiev

AP

22/30 16 September 2016

Tracey Emin's "My Bed" is exhibited at the Tate Liverpool as part of the exhibition Tracey Emin And William Blake In Focus, which highlights surprising links between the two artists

Getty Images

23/30 15 September 2016

Musician Dave Grohl (L) joins musician Tom Morello of Prophets of Rage onstage at the Forum in Inglewood, California

Getty Images

24/30 14 September 2016

Model feebee poses as part of art installation "Narcissism : Dazzle room" made by artist Shigeki Matsuyama at rooms33 fashion and design exhibition in Tokyo. Matsuyama's installation features a strong contrast of black and white, which he learned from dazzle camouflage used mainly in World War I

AP

25/30 13 September 2016

Visitors look at artworks by Chinese painter Cui Ruzhuo during the exhibition 'Glossiness of Uncarved Jade' held at the exhibition hall 'Manezh' in St. Petersburg, Russia. More than 200 paintings by the Chinese artist are presented until 25 September

EPA

26/30 12 September 2016

A visitor looks at Raphael's painting 'Extase de Sainte Cecile', 1515, from the Uffizi Gallery in Florence during the opening of a Raphael exhibition at the Pushkin State Museum of Fine Arts in Moscow, Russia. The first Russian exhibition of the works of the Italian Renaissance artist Raffaello Sanzio da Urbino includes eight paintings and three drawings which come from Italy. Th exhibit opens to the public from 13 September to 11 December

EPA

27/30 11 September 2016

Steve Cropper and Eddie Floyd perform during Otis Redding 75th Birthday Celebration - Rehearsals at the Macon City Auditorium in Macon, Georgia

Getty Images for Otis Redding 75

28/30 10 September 2016

Sakari Oramo conducting the BBC Symphony Orchestra, the BBC Symphony Chorus and the BBC Singers at the Last Night of the Proms 2016 at the Royal Albert Hall in London

PA

29/30 9 September 2016

A visitor walks past a piece entitled "Fruitcake" by Joana Vasconcelo, during the Beyond Limits selling exhibition at Chatsworth House near Bakewell

REUTERS

30/30 8 September 2016

A sculpture of a crescent standing on the 2,140 meters high mountain 'Freiheit' (German for 'freedom'), in the Alpstein region of the Appenzell alps, eastern Switzerland. The sculpture is lighted during the nights by means of solar panels. The 38-year-old Swiss artist and atheist Christian Meier set the crescent on the peak to start a debate on the meaning of religious symbols - as summit crosses - on mountains. 'Because so many peaks have crosses on them, it struck me as a great idea to put up an equally absurd contrast'. 'Naturally I wanted to provoke in a fun way. But it goes beyond that. The actions of an artist should be food for thought, both visually and in content'

EPA
Craven, a sprightly 75, will appear alongside Flog It!'s Paul Martin and Keeley Donovan – a BBC regional weather presenter whose Instagram selfies have become a hot social-media property – in Countryfile Diaries, a BBC1 daytime offering for the spring, promising "a deeper look into country life through the changing seasons".
Whether it's Baker helping to deliver cute lambs, Ellie Harrison's wildlife investigations or Craven rambling before a dramatic craggy backdrop, Countryfile delivers a comforting take on agricultural life for a largely urban Sunday evening audience whose closest encounter with the mud and manure of unfettered rural Britain is a weekend at Glastonbury.
Yet the triumph of Countryfile is one of television's unlikeliest success stories. Originally broadcast on Sunday mornings as something of a farming-news snoozefest, the format was given a new lease of life courtesy of Jeremy Clarkson.
Following Top Gear's reinvention as a high-octane entertainment format, the BBC believed Countryfile also possessed untapped potential and, in 2009, the show was promoted to a high-profile, hour-length Sunday night BBC1 slot.
The promotion caused considerable trouble down on the farm. Baker, Julia Bradbury and Tom Heap joined Craven in a bid to give the presenting line-up more "mainstream" appeal, while farmers complained that hard news was being replaced by "fluffier" items.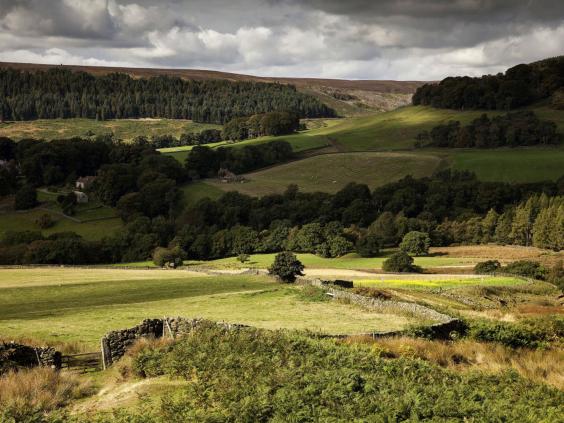 Three female presenters were dropped, including Miriam O'Reilly, then 52, who successfully sued the BBC for age discrimination in 2011 at a tribunal, reportedly winning £250,000 in compensation. The former BBC1 controller Jay Hunt was forced to deny claims that she "hated women" during the hearing.
The freshly hatched prime-time Countryfile thrived in its new environment, however, adding Helen Skelton and Anita Rani to its team.
The presenters are subject to the same Twitter scrutiny as their Sunday night X Factor rivals. Eagle-eyed viewers complained when Baker and Bradbury wore clearly branded outfits from a leading outdoor-clothing company, earning the show an "undue prominence" rap.
The arrival of an executive producer from the BBC2 series Coast added the production gloss and sweeping camera shots from that geographical hit, helping viewers to zone out and forget the noise and pollution of city life outdoors.
All of which only infuriates those viewers who tweet that Countryfile is little more than visually appealing television wallpaper.
Top Gear-style "stunt" sequences have included John Craven in a bath wearing a snorkel and mask, presenter Adam Henson in a toe-wrestling competition and Ben Fogle competing in a tin-bath race on the Isle of Man.
An independent report criticised the BBC for being too "squeamish" about the realities of rural life and "simplistic" in its coverage of countryside issues. Dragged into a row over the Corporation's "metropolitan bias", the Countryfile team said that it made a particular feature of covering "hard-core" agricultural and environmental subjects.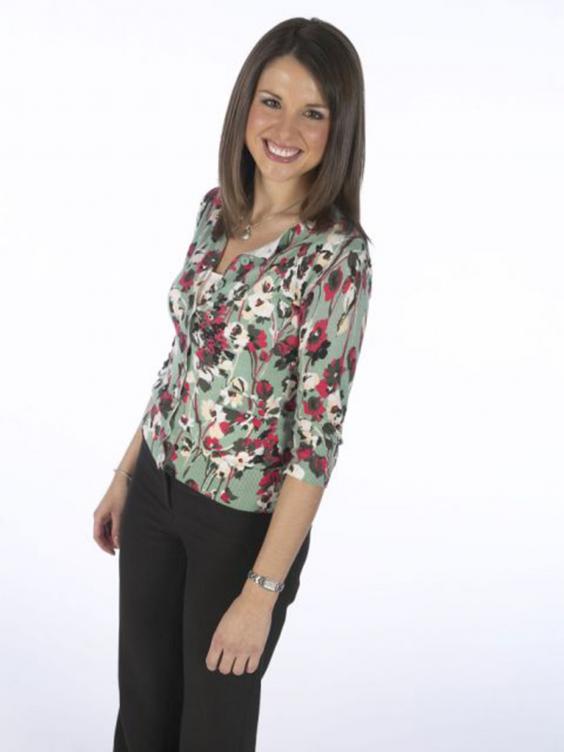 Amid the cutesy encounters with animals, the programme's journalism remains strong, with features on halal slaughter, farmer suicides and the poultry disease campylobacter, the most common form of food poisoning in the UK, giving city-dwelling viewers some meat to chew on.
Heap even persuaded the Princess Royal to grant an interview at her Gatcombe Park escape in Gloucestershire. He was rewarded with an exclusive when she waded into the row over badger culling and said the animals should be gassed rather than shot. The Prince of Wales has also given his organic imprimatur to the series, guest-editing the 25th-anniversary programme in 2013.
So will the brand change now that the phenomenon has spawned a spin-off featuring a weather girl said to deliver the "ooh-aah" factor to Countryfile?
The programme's warmth allows rural voices the chance to educate a wider audience, which has never pulled on a wellington boot in anger, about countryside matters. It's a formula reaping a rich harvest which the BBC would be foolish to drive a John Deere tractor through.
Field trip: What one urbanite loves about 'Countryfile'
I grew up in a village in Kent, aka the Garden of England. My mother used to work for an agricultural vehicle company, my old school had its own farm and I lived surrounded by orchards and fruit farms. But having spent the past 15 years living in a city, most of the countryside I've seen in that time has been on television on Sundays.
Countryfile, which launched when I was eight, has evolved from something that evoked a feeling of dread in me ("Oh God, it's Sunday. Antiques Roadshow will be on in a bit and then it's school tomorrow") to a soothing window into a world of lambs, jam, farmers and coppicing. I can only imagine how hard it is to work in modern agriculture and, unlike a colleague of mine, have no illusions about the attractions of giving it all up to go and be a shepherd. But Countryfile is still something I cherish.
And then there's the weather report. My family swear by the show's five-day forecast, explaining sagely that it has to be accurate for the farmers. I can't vouch for that, but I can only salute the BBC for giving Countryphiles the chance to enjoy a blast of rural affairs on a more regular basis.
Rebecca Armstrong
Reuse content