On paper, the first series of Doll & Em looked like a blueprint for how to destroy a lifelong friendship. Written by and starring childhood pals Emily Mortimer and Dolly Wells as fictionalised versions of themselves – Mortimer a successful British actress in Hollywood and Wells a jobbing thespian coming to the messy end of a romantic relationship in London – the first series began with "Em" inviting the unhappy "Doll" to come out to Los Angeles and work as her personal assistant.
The naturalistic comedy that followed turned on the stresses of changing a friendship into an employer-employee dynamic, and from the jealousies and competitiveness lurking beneath many such long-standing relationships. As Dolly found her feet again, becoming a popular figure on the set of Em's latest movie and picking up auditions, Em became increasingly insecure.
Mortimer herself, when we spoke last year, half-jokingly admitted: "We're spending such a long time talking about our friendship it will probably be the end of it". Now, having a written and filmed a second series of Doll & Em, has their relationship become so self-conscious that it no longer functions in a natural way?
"No, weirdly enough it hasn't," says Mortimer. "Part of the reason that we have a good rapport as writing partners – and as friends – is that we talk about everything. There's no stone that goes unturned. Even when we got irritated with each other we talk about it immediately and analyse it compulsively and so any problems that arises gets talked out quite quickly, and it goes away."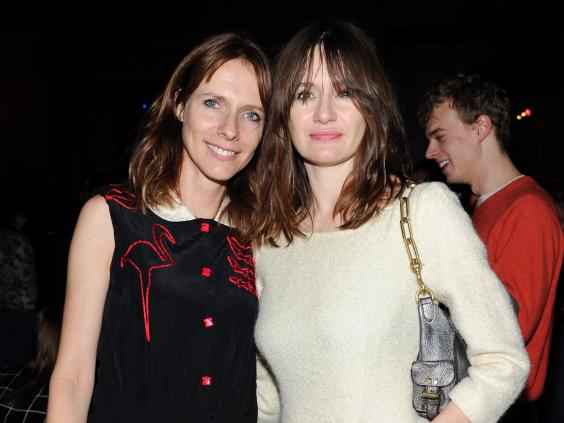 Mortimer and Wells are both daughters of famous fathers – the satirist John Wells and the author, barrister and Rumpole of the Bailey creator John Mortimer, who died in 2009; Wells, most famous for playing Denis Thatcher on stage, succumbed to cancer in 1998. "We were both extremely close to our dads," says Mortimer.
Schooled separately, the girls rebonded after university (Mortimer reading Russian at Oxford, a linguistic facility she gets to show off in the new series of Doll & Em) and flat-shared as fledgling actresses in mid-1990s London. Mortimer quickly found her feet, going on to have a successful film career working with the likes of Woody Allen (Match Point), Martin Scorsese (Shutter Island), and on television opposite Jeff Daniels in Aaron Sorkin's HBO drama The Newsroom. Wells's career, meanwhile, remained somewhat less stellar, with comic roles in Peep Show, The IT Crowd and Star Stories, in which she impersonated Nicole Kidman and Princess Diana.
They kept in touch – repeatedly attempting writing projects together ("Really just an excuse for us to talk to each other because I was living in America and she was living in England," says Mortimer) until hanging out at the Sundance Film Festival, they clocked the relationship between actors and their personal assistants. "And we thought: 'wouldn't it be cool to put ourselves in that role?'," says Mortimer.
The first season divided those critics who found the show too low-key for a "sitcom" from others (such as myself) amused and impressed by the wisdom of the writing and the clarity of the observation. I found it distinctly moreish, and (despite cameos from Susan Sarandon, Chloë Sevigny, John Cusack, Andy Garcia and Bradley Cooper) less a satire of movie-making than a honest and funny dissection of female friendship. Season one ended with a big bust up, followed by a reconciliation in which the two friends decided to write a play together – which is where we pick up in season two.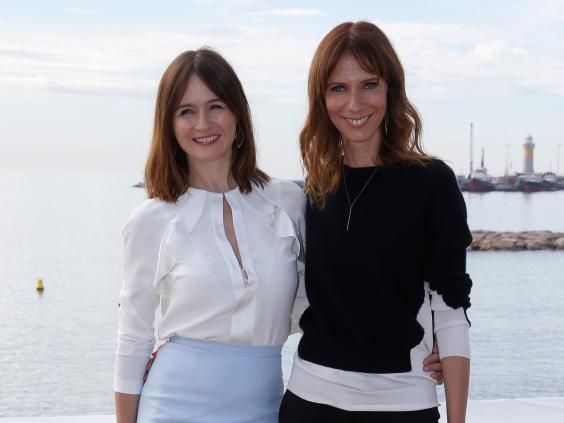 Ewan McGregor and Mikhail Baryshnikov are among the fresh roster of guest stars, while Evan Rachel Wood and Olivia Wilde play the two actresses who play the fictional versions of Doll and Em in the play they have written together.
"We're in total denial about the fact that they're 10 years younger than us," says Mortimer, who is 43, as is Wells. "An interviewer [in the show] asks at one point, 'why did you choose to cast much younger actresses' in the parts of you'? And we're just completely surprised that they're much younger."
The idea of transposing the show from Los Angeles to New York stemmed from practicalities, since both Wells and Mortimer live around the corner from each other in Brooklyn.
"Also we didn't want to repeat ourselves," says Mortimer. "Episodic television can sometimes feel that way – it's the same three scenes being repeated over and over again just because the people in charge know they're on to a good thing and try to eke it out as long as possible."
It's a criticism that could arguably be levelled at BBC2's Episodes, for example, another entertainment industry in-comedy, which in four seasons hasn't moved on very far from its original same premise of two bemused British writers (Stephen Mangan and Tamsin Greig) at large in the LA showbiz jungle. "One should know when one is on to a good thing, I suppose, and stick to it," says Mortimer. "But we didn't."
Film stars turning to TV
Film stars turning to TV
1/7 Martin Scorsese

Martin Scorsese will produce an untitled HBO drama set in 1970s New York that explores the sex and drug-fuelled music industry

Getty Images

2/7 The Coen Brothers

The Coen Brothers are executive producers of FX series Fargo—a dark comedy based on the Cohen's 1996 film of the same name

Getty Images

3/7 Zach Braff

Zach Braff revealed plans in September 2014 to collaborate with Scrubs creator Bill Lawrence on new TV comedy series; the possibility of a Netflix show has not been ruled out

Getty Images

4/7 Kevin Spacey

Academy-award winner Kevin Spacey leads the cast of Netflix original series House of Cards; the political drama set in Washington D.C. premiered its third season last month

Netflix

5/7 Paul Giamatti

Last autumn, Hollywood veteran Paul Giamatti starred in season four of ITV's Downton Abbey

Getty Images

6/7 Viola Davis

Best known for her Oscar-nominated performance in The Help, Viola Davis stars in the Shonda Rhimes' legal thriller, How to Get Away With Murder

Getty

7/7 Zooey Deschanel

Starring in comedies like The Elf and 500 Days of Summer, Zooey Deschanel left the movie world and jumped to television with New Girl

2013 Fox Broadcasting Co.
There is, however, continuity in the incestuous way that Mortimer and Wells have employed their families in the show. Wells's husband, the US photographer Mischa Richter, plays Mortimer's husband in the show, while Wells's children, Elsie and Ezra, play Mortimer's children. And to add to the confusion in season two, Mortimer's husband, the US actor Alessandro Nivola, plays the husband of the Em character in the play that Doll and Em have written, and their son, Sam, plays their child. "So my fake husband and fake son in the show are my real husband and real son in real life. The danger of having your family play all the parts is that none of them now can understand why we ever make a fuss about acting."
Not that there isn't the opportunity for getting their own back. For example, Richter's role as Em's husband is more developed in the new season. "You didn't really get to know the husband character in the first series," says Mortimer. "But he's an amalgamation of both our husbands, and because they're both Americans, it was quite enjoyable to have him give a speech where he's talking about English girls being so slovenly... always having food in their teeth and being scatty and leaving their phones everywhere; it's a speech both of our husbands give on a regular basis."
The familial involvement doesn't end there, and Mortimer and Wells's mothers also appear in the second series, via Skype. "People kept asking if they were famous actors, but no they're our real mothers. I even included something my mother actually said when I was talking to her about the British not taking things seriously. 'Nonsense,' she said, ' We care frightfully about the important things, like fox hunting...'"
Needless to say the friends' tilt at Broadway success is fraught with complications, not least the fact that Em's attention starts straying once she is cast opposite Ewan McGregor in a big-budget Hollywood action movie. "As in the first series, the road to hell is paved with good intentions," says Mortimer. "Dolly coming to live in my... I mean Emily's house in New York … in the room that once belonged to the au pair... it's fraught with all sorts of disasters, of course."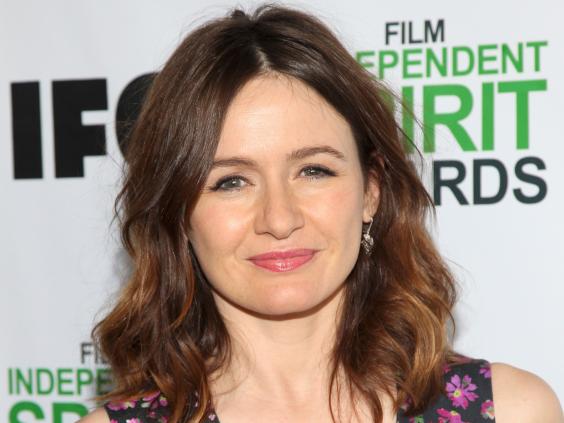 The sorts of 'disasters' for which the show is almost becoming a byword. Mortimer embarks on an anecdote about being locked outside on the balcony of their house, and the only person whose attention they could attract was a neighbour who appeared to be sitting naked at his laptop.
"It turned out he wasn't naked... just wearing some very brief pants... but he got us out. He said: 'This is a very Doll & Em moment.' So basically anytime anything goes wrong, people think it's a Doll & Em moment."
Given their desire not to repeat themselves, can Mortimer foresee a further series? "We keep thinking we can't do it any more because it's just exploiting our friendship too much... it's too weird; but then we keep having another idea.
"For example, Dolly's just done a show here in America called Blunt Talk [starring Patrick Stewart as a British newscaster who moves to LA host a talk show; Wells plays his producer]. She was in LA and she was actually staying in the house that I had rented when I did The Newsroom, and where she had so often come to visit me.
"I had to fly out there for the edit of Doll & Em and she was there with her kids and her husband, and as I was driving up to this house, I thought if we ever did a third series it would have to be complete role reversal.
With Dolly living in some glamorous house in the Hollywood Hills and me down on my luck, divorced, no job, and wheeling my suitcase up to her front door..."
'Doll & Em' begins on Sky Atlantic on 3 June at 10pm
Reuse content