Fifteen years ago, if you'd mentioned to a colleague that you'd spent Saturday night glued to a subtitled European drama, you'd have been quietly declared pretentious, dull and, possibly, a little odd.
Skip to today and foreign-language dramas aren't even on-trend, they're fully mainstream. Now we are as likely to discuss the latest Danish thriller over a morning flat white at our desks as we are a new season on HBO.
And while until recently our foreign television tastes have focused predominantly on Scandinavia and France, our tunnel vision is widening: one of Netflix's biggest shows in 2015 was Narcos, the story of Colombian drug lord Pablo Escobar, told in a combination of English and Spanish. Less than a week after its premiere, the show was renewed for a second season; it's now on the shortlist for best TV show at the Golden Globes.
Perhaps inevitably, all this success has led to someone upping the ante. That someone is Walter Iuzzolino, Chief Creative Officer at Global Sales Network and the curator of Walter Presents, the new streaming service dedicated to foreign language TV, a partnership between Channel 4 and Global Sales Network.
Walter Presents is a unique proposition. Its flagship show Deutschland 83 will premiere on Channel 4 on 3 January, while other shows will appear on More4. The rest will be drip fed to us throughout 2016 via the All4 platform, where series will be consumed in the form of box sets. Shows will be as diverse as Kabul Kitchen, a French comedy set against the backdrop of the war in Afghanistan, and the Dutch show The Neighbours, described as "Fatal Attraction meets Sex and the City".
Culture news in pictures
Culture news in pictures
1/30

(L-R) Chris Warner Drake as Fred, Charlie Bull as Daphne, Joe Goldie as Scooby-Doo, Charlie Haskins as Shaggy and Rebecca Withers as Velma appear on stage in Scooby-Doo Live! at London Palladium

Getty Images

2/30 16 August 2016

Stone collector Luigi Lineri, 79, walks through his stone collection found along Adige river, at his home workshop in Zevio, near Verona, Italy. The stones resemble animal heads, human faces and other forms, and the artist and poet believes may have been shaped by prehistoric humans. Lineri has built his vast collection over the last 50 years. "I haven't counted them and don't intend to do so but the quantity is significant," Lineri said. "At first I thought that a few stones for each different shape would be enough and then I understood that in their thousands, they give a sense of community... For me the quantity is sacred: it takes a lot to build a cathedral." Lineri says there has been no independent verification of whether the stones are indeed prehistoric sculpture and has not sought one, being more interested in them as "a work of art"

REUTERS

3/30 15 August 2016

Iraqi dancers, from the Folk Arts group, perform on the stage of the National Theatre, to mark the 61 anniversary of the founding of the cinema of Iraq

AFP/Getty Images

4/30 14 August 2016

British rapper Tinie Tempah performs at the 24th Sziget (Island) Festival on Shipyard Island, northern Budapest, Hungary

EPA

5/30 14 August 2016

Auctioneers Lyon & Turnbull are to sell an iconic image of Brigitte Bardot valued at £3,000-£5,000 by the legendary artist Gerald Laing in a sale at the auction house in Edinburgh

PA

6/30 14 August 2016

Claudette Mukasakindi of Rwanda runs by the Puffed Star by Frank Stella during the Women's Marathon on Day 9 of the Rio 2016 Olympic Games at the Sambodromo

Getty Images South America

7/30 13 August 2016

Festivalgoers enjoy the colour party, when participants throw colored powder at each other, on the Obudai-sziget (Old Buda Island), the venue of the 24th Sziget Festival, in Northern Budapest, Hungary

EPA

8/30 12 August 2016

A general view of the 20th giant flower carpet at the Grand Place, in Brussels, Belgium. This year the theme of the flower carpet is celebrating 150 years of Belgian-Japanese friendship

EPA

9/30 11 August 2016

Members of the public look at an artwork entitled 'Museum of the Moon', a 7 metre diameter inflatable moon covered with imagery of the lunar surface, on the opening day of the Bristol International Balloon Fiesta in Bristol

AFP/Getty Images

10/30 11 August 2016

Visitors look at tapestries by Jean Lurcat on display at a preview at the gallery of the Talstrasse art association in Halle/Saale, Germany. The show dedicated to the French artist runs from 11 August to 20 November

EPA

11/30 10 August 2016

"Carmen High" cast performs at Spotlites Theatre during a recital of Stephanie Vlahos' "Carmen High" at the Edinburgh Fringe Festival

Getty Images

12/30 9 August 2016

Sia performs during Byblos International Art Festival, north of the Lebanese capital Beirut

AFP/Getty Images

13/30 19 July 2016

People apply wax on 'Le Penseur' (The Thinker), a sculpture by late French sculptor Auguste Rodin, to protect it from weather damages and pollution at the Rodin museum in Paris

AFP/Getty Images

14/30 18 July 2016

The painting 'Venus in Furs' hangs in the Picture Gallery in Park Sansouci in Potsdam, Germany. After having been missing for 70 years, the painting fom 1640 by a Flemish master was returned from private hands. The Foundation Prussian Palaces and Gardens Berlin-Brandenburg has been missing around 2,000 objects since the Second World War

EPA

15/30 17 July 2016

Artists of the French pyrotechnic company "Groupe F" perform during the show "A fleur de peau" (On edge) at the Venaria Reale Palace, in Venaria, near Turin

AFP/Getty Images

16/30 16 July 2016

Dancers of the British dance company Balletboyz perform in "Rabbit", choreographed by Pontus Lidberg, during the Malta Arts Festival in Valletta, Malta

REUTERS

17/30 15 July 2016

Singer Gwen Stefani performs on NBC's "Today" Show at Rockefeller Plaza in New York City

Getty Images

18/30 14 July 2016

People sit under illuminated giant raindrop-shapes at an interactive art installation to raise awareness of autism, in Shanghai

Rex Features

19/30 13 July 2016

An installation 'A wall of life jackets and their stories' by Andrew Wakeford and Fred George is on display at Johanneskirche in Saarbruecken, Germany. The installation is made of original life jackets found on the beaches of Greece and barbed wires, along with interviews and portraits of who have fled from the conflict in the Middle East to Europe. The exhibition runs from 15 July to 26 August

EPA

20/30 12 July 2016

Chinese artist Ai Weiwei poses next to a sculpture that is part of his installation "Circle of Animals/Zodiac Heads" in front of the Upper Belvedere palace in Vienna, Austria. From 14 July to 20 November 2016, the 21er Haus museum presents Ai Weiwei's solo show "translocation - transformation", with the central exhibit of a tea merchant family's ancestral temple from the Ming Dynasty, whose main hall will be reconstructed in the 21er Haus

AFP/Getty Images

21/30 11 July 2016

"Mediterranean Body", a monumental sculpture by COSKUN is seen at the 11th Taehwa River Eco Art Festival in Ulsan, South Korea. The artist, with his wooden monumental sculpture pays tribute to refugees who lose their lives at sea

Rex Features

22/30 10 July 2016

A festival-goer paints a mandala during the 2nd Samsara Yoga and Music Festival in the Toreki neighbourhood of Siofok, 102 kms southwest of Budapest, Hungary. Visitors can enjoy music performed on three stages and attend workshops, lectures and conversations with yoga trainers, instructors, therapeutists, psychologists, doctors and healers between 6 and 11 July

EPA

23/30 9 July 2016

Naked volunteers, painted in blue to reflect the colours found in Marine paintings in Hull's Ferens Art Gallery, participate in US artist, Spencer Tunick's "Sea of Hull" installation in Kingston upon Hull

AFP/Getty Images

24/30 8 July 2016

Mark Rylance (L) is returning to the West End stage in Nice Fish - and fans will be able to see him for free if they dress up as fish. Nice Fish, the critically acclaimed comedy by Rylance and prose poet Louis Jenkins, will have a limited run from November at London's Harold Pinter Theatre after a successful season in New York

PA

25/30 7 July 2016

Women wearing summer kimonos, called yukatas, look at goldfish during the 2016 EDO Nihonbashi Art Aquarium exhibition in Tokyo. The 10th anniversary of the festival will start on 8 July and will continue until 25 September, displaying some 8,000 goldfish in various special art exhibits

AFP/Getty Images

26/30 6 July 2016

Musician Tim Lopez (L) and Tom Higgenson of the Plain White T's perform at the Grove's Summer Concert Series in Los Angeles, California

Getty Images

27/30 5 July 2016

Tourists walk through a lantern installation in Zhangjiakou, Hebei Province, China

REUTERS

28/30 4 July 2016

One of London's most iconic venues has sent a pair of show tickets into space to celebrate the world premiere of Independence Day Live – a new film-and-orchestra event being held in September. The Royal Albert Hall has marked the occasion by blasting the tickets into the stratosphere on Independence Day itself

29/30 3 July 2016

People walk on the installation 'The Floating Piers' by Bulgarian-born artist Christo Vladimirov Yavachev, known as Christo, northern Italy

REUTERS

30/30 2 July 2016

Performers dressed as angels take part in the Place des Anges spectacle in Hull, part of UK City of Culture 2017 and the Yorkshire Festival. Up to 10,000 people have descended on Hull to watch Place des Anges. The aerial show sees white-clad angels appear on rooftops before taking off on suspended wires across the city. The event culminates with thousands of white feathers cascading onto the crowds below

PA
To Iuzzolino, the buzz around foreign TV was so strong that, over the course of two years before the project's launch, he watched more than 3,500 hours of small-screen action; as the channel's curator, he was in a state of anxiety, convinced that someone would realise his idea before he could launch it.
While that may not have happened, imported programming is certainly on the mind of acquisition teams. Two of Netflix's big shows for 2016 are the hugely anticipated Marseille, an eight-parter on France's second city starring Gerard Depardieu, and Japanese original Hibana, based on the novel by Naoki Matayoshi. Sky Arts regularly screen foreign-language programmes – the Danish family drama The Legacy, for example – and Sky Atlantic has got in on the act with propositions such as Italy's Gomorrah. Sky even has a new European Production Hub, tying together its arts coverage across the continent. There's no doubt that Walter Presents will set curtains twitching right around the (TV) world.
How, then, did we get here? It's not that foreign-language TV wasn't previously shown: in the Eighties, there was the Hindi series Mahabharat, an epic tale of feuding princes, as well as Heimat, which told the story of ordinary lives in 20th-century Germany and which was picked up by the BBC. Channel 4 dipped a toe in with Swedish Xerxes in 1988 and Brazilian favela drama City Of Men in 2004. But until the mid-Noughties, foreign language programming was on the periphery; as though, says Iuzzolino, the channels were "restaurants who had put a special on the board".
Walter Presents makes the specials board the main offering – so you can't play safe with the televisual equivalent of a cottage pie.
It was in 2006, with the BBC's acquisition of the gritty French crime drama Spiral, that the new era began. If Spiral whetted our appetites though, it was Denmark's The Killing that we devoured wholeheartedly when it arrived on British screens in 2011. It didn't take long for the US to pick up on it; the Seattle-based remake was on US screens in the same year.
"The Killing was the tipping point," admits Sue Deeks, head of programme acquisition at the BBC. "That really took [this kind of programming] into the mainstream. I remember hearing people talking about it on the bus; it was clearly growing and growing in popularity but the extent of it took everyone by surprise."
The Killing was such a hit that its first series was only barely behind populist beast I'm A Celebrity, Get Me Out Of Here! in the ratings. After that, the cat was out of the bag and BBC4 especially chased it, 2012 marking the debut of both The Bridge, in which a crime is committed on the bridge between Denmark and Sweden, and the Danish political drama Borgen. The shows regularly topped a million viewers.
In 2014 came BBC4's Israeli import Hostages (which reappeared in the form of a US show starring Toni Collette), about a surgeon who is kidnapped with her family the day before she's due to operate on the Israeli prime minister, and earlier this year, the supernatural thriller Jordskott on ITV Encore. TV imports had become ubiquitous.
"Truthfully, I think it's simply down to the material," says Iuzzolino. "What filtered in before was mostly for a small, dedicated community of people who loved their intellectually complex cinema. Now we see shows that are populist and successful; we're tasting what people like us love in other countries, not something niche. Plus there was the advent of the 'box-set binge' as Netflix and others transformed how we watch TV."
It's certainly true that all those formats and channels available to scroll through in our living rooms mean that we are less rigid in our viewing habits: imports get more of a chance because we simply sample a greater volume of content.
Catch-up and online services mean there is also a larger window for viewing, so that when you pick up on a social media buzz, you can watch the episodes you've missed back-to-back and be on the bandwagon by that afternoon, tweeting your love for The Returned as though you'd been an advocate from the get go.
There may be something else in foreign TV's new popularity, too. It may sound prosaic but when we're frequently distracted from our TV viewing by Twitter feeds and a pinging WhatsApp, subtitles are a welcome enforcement for us to focus. "When you read subtitles, you have to be glued to the screen," says Deeks. "That concentration gives a particular intensity to the viewing experience. You just can't multitask when you're watching a foreign-language drama."
And while foreign-language dramas are often remade for the Anglo-American market – Prisoners of War, or Hatufim in the original Hebrew, became Homeland, The Bridge became The Tunnel etc – the originals still dominate because they have something else: the locale that is such a fundamental part of their appeal. "We all love getting that insight into a different culture," says Deeks. "The unfamiliar setting gives a freshness to genre pieces."
Iuzzolino agrees. "You develop a love for the distant world because while you're watching, you're in Sweden," he says. "If you see something amazing set in Argentina, then Argentina itself, the houses, the people, what they wear, what their voices sound like, the language, is one of the biggest appeals. There is a huge pleasure in that."
He's right. Our love for these shows is summed up in Sarah Lund's jumpers; in Birgitte Nyborg's pronunciation of "tak". They are fascinating because they convey worlds we don't inhabit and, as with reading Hillary Mantel, we love knowing that while we're absorbing a great yarn, we are also expanding our horizons.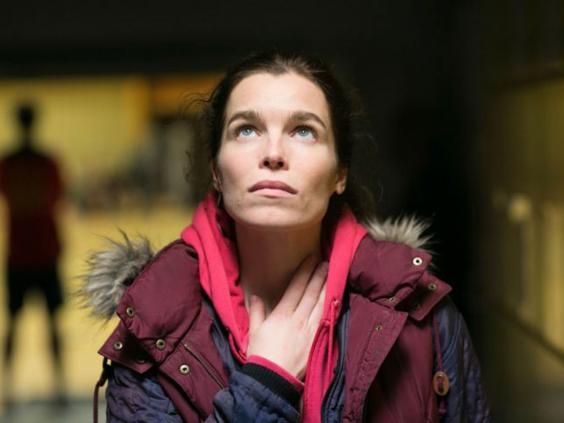 Of course focusing on diversity in any area right now is politically topical and Iuzzolino acknowledges Walter Presents' importance. It has often been argued that for the parts of the country where multiculturalism is limited, fiction is one of the strongest ways to experience other cultures – that is, not via a headline but rather through humanity itself, by seeing and hearing the stories of people's lives.
Walter Presents is expected to be a big draw for diverse groups around the UK, making it easy for immigrant communities to access original content from their home countries.
"Fiction has an important role," admits Iuzzolino. "Channel 4 has always had a core remit of being there as the young, intelligent channel that reflects society for what it is. It's urban, real and multicultural. The world is smaller with the internet and migration. You walk around London and you bump into people from all over the world who have their stories. The idea was to unite them all in the name of great storytelling, because it doesn't matter where you come from, in the end all human stories are about love, betrayal, life, death, violence, politics: the themes are universal."
There's no doubt that Walter Presents will change the way we view foreign programming. Iuzzolino predicts that while there is great TV being made all over the world, there will be certain hotspots we'll look to for much of our content; countries that are making consistently beautiful, good quality material in the vein of Scandi Noir. He pinpoints Germany, Czech Republic, the Netherlands and Latin America.
"They are the next big hubs," confirms Iuzzolino. "They're experimenting like never before and what's coming out is incredible."
There will also be a departure from foreign-language TV only making it to the UK if it involves a detective and an archetypal bad guy.
"It's only when you see what's out there that you think 'Hang on, why did I ever think the only foreign TV I would like would be gritty crime?'", says Iuzzolino. "In the same way that in America you get Frasier and you get Homeland, other countries can excel in different genres too. The moment you start opening doors, that's when you really have fun."
For Walter Presents at least, the trick is making sure that in whatever language it comes, every single show is well made, with a great story – and far from the (albeit stereotypical) inaccessibility of old.
"There's no indulgence here," explains Iuzzolino. "Every single show we have picked up is a monster hit in its country, watched by millions. They are the Downton Abbeys of their country; they win awards and they are smart, shiny entertainment. That's why this kind of TV is genuinely unstoppable."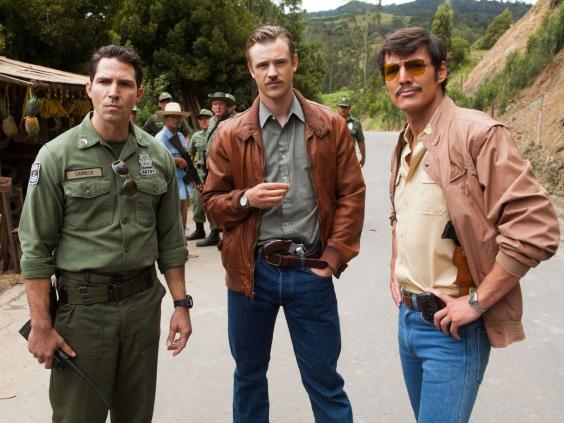 From TV fans to unofficial plot consultants – how viewers are steering their favourite shows
Ahead of tomorrow night's special episode of 'Sherlock', Gerard Gilbert explores creative crowd-sourcing
China's 98 million online fans of Benedict Cumberbatch and Martin Freeman's Sherlock Holmes and John Watson, or "Curly Fu" and "Peanut" as they are affectionately known in the enormous, unofficial Asian market (the Chinese Central Television network bans the show), are in for a special treat tonight. When the new special episode, "The Abominable Bride", is finally aired, one clue will only be decipherable to Chinese speakers.
If writer Steven Moffat is playfully acknowledging Sherlock's Asian fanbase, he is also cementing that fanbase to the further exploits of "Curly Fu" (not so curly in this Victorian episode, as Cumberbatch has been given a haircut). This dialogue between the makers of television shows and the shows' fans given a voice by the internet is increasingly significant, and Moffat is in the vanguard of dramatists responding in this way.
It's no coincidence that Moffat is also the showrunner for Doctor Who, and that his Sherlock co-creator Mark Gatiss also writes for BBC1's time travel saga. I doubt I was alone in finding the recently concluded series starring Peter Capaldi (who I think makes an excellent Doctor) too introspective and claustrophobic, with more chasing down corridors and locked doors than a Freudian nightmare. Capaldi's Doctor seemed to spend most of the time muttering to himself – until you realise that he is also addressing the show's fans.
The cross-references to earlier episodes and the whole Whovian mythology feel exclusive, and it would seem that it's not a new observation. Two years ago a journalist asked Moffat whether he wasn't sacrificing the general viewer for the vocal, possessive and perhaps over-forensic hardcore fan. "I love Doctor Who fans", he replied, "But the show is not targeted at them. And to be fair most of them say: 'For God's sake don't make it for us'. They don't want it to be a niche thing, because then it would die."
But as Gatiss told me recently, in answer to a question as to whether, by returning Sherlock Holmes to his Victorian origins, he was messing with the heads of fans who had finally accepted a 21st-century Holmes: "It's more about having fun, fun for us and fun for the audience".
Gatiss has proved blog-aware, and a running gag in the 2014 episode "The Empty Hearse", in which it was finally revealed how Sherlock faked his own death, the script satirised the online speculation, and featured a Sherlock fan club arguing over theories. How splendidly meta is that?
But then Sherlock was internet-savvy from the beginning, with its revolutionary use of graphics to illustrate texts and emails. And rather than divide fans from general viewers it may be time to recognise that we're all fans now.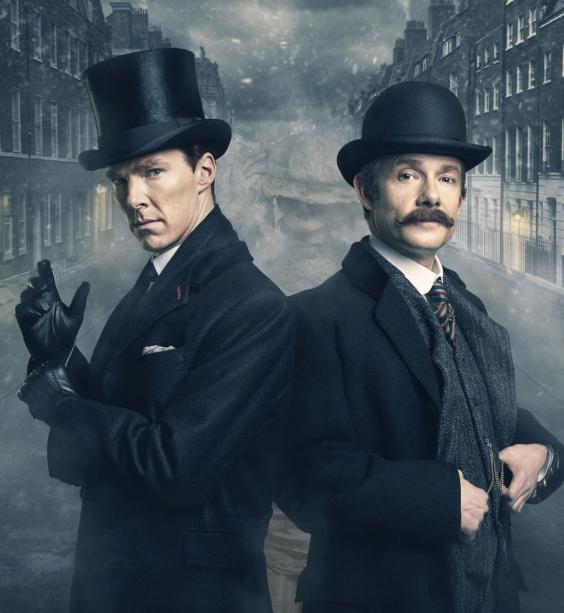 Most, or perhaps all, long-form TV dramas have their dedicated websites, online forums and instant hashtag Twitter responses, and it's a truism to add that the internet has changed the way we watch TV. But does fan pressure actually work?
It's perhaps not surprising that the most responsive broadcasters are the online platforms-turned-programme makers, Netflix and Amazon. Netflix resuscitated Arrested Development seven years after Rupert Murdoch's Fox network cancelled the Jason Bateman comedy, after old episodes took on a new life online, while Amazon rescued Ripper Street following fan uproar about it being axed by the BBC.
And Amazon now responds directly to potential fans with its "pilots season", in which online viewers watch and rate six new shows, the most positively experienced dramas going to full series. The process led to the Golden Globe and Emmy-winning Transparent as well as the critically acclaimed new Philip K Dick adaptation, The Man in the High Castle.
And it's not just prestige box-set dramas that are inviting in the fans. Earlier this year EastEnders created a new online tool called Soap Factory and asked fans to develop their own storylines. Sold as a bit of fun, producer Dominic Treadwell-Collins did add that "I'm looking forward to what you clever people come up with!" – so perhaps the better ideas will find their way into the writers' room.
But while TV creatives undoubtedly do follow fan comments on Twitter, they also advise caution. "We work very hard not to be swayed", Julie Plec, executive producer of the American supernatural series Vampire Diaries, which has one of the largest online followings, told the Wall Street Journal. "And not turn it into a choose-your-own-adventure where whoever yells the loudest wins."
"Sometimes it's a lot of the same people doing the same sort of carpet bombing", adds Brad Falchuk, co-creator of Glee. "There's a danger of taking too much from it.".
And anyway, how much do we want the direction of our TV dramas to be creatively crowd-sourced? Adding another note of caution, Sherlock's Martin Freeman recently told me that you shouldn't, as a matter of principle, share the driving seat with fans.
"I've always felt if it's music or television or film or books, just let the artist do what they want", he says. "I've never thought I should dictate what album someone makes.... inevitably you end up following that person anyway... you decide to follow them on that journey or not."
Sherlock: The Abominable Bride airs on BBC1 at 9pm
Reuse content