While this baking pleasantry is all well and good, it is the shock moments that truly capture what The Great British Bake Off is all about. Where else but Britain could a nation get up in arms over a melted Baked Alaska and a stolen bowl of custard?
After new contestant Marie sparked scandal at the weekend when it emerged that she had taken a professional patisserie course in Paris some 30 years ago, it proved yet again that we Brits do love some drama and can find it in the most unexpected of places. Anywhere, in fact.
So what better time than now to take a look back at some of the most memorable Bake Off hoo-hahs:
Deborah using Howard's custard 'in error'
Series four zoomed to the top of the 'most scandalous series' chart when Deborah accidentally used Howard's custard after the two rivals shared a fridge. "I haven't used it all..." she said, awkwardly, but this was clearly a huge deal.
"I'm sure that one custard's as good as another," good sport Howard said, through gritted teeth, as cries of "Sabotage!" reverberated around the nation.
Bingate
If you thought Howard's custard was bad, Iain Watters took things to a whole new level during the Baked Alaska task last series. There was outrage when Iain's offering melted, leading him to dump it in the bin and storm out of the tent. The culprit? Diana 'Dirty Diana' Beard, who took it out of the fridge. But again, it was likely more accident than sabotage, to give poor Diana her dues. Regardless, Iain ended up on Newsnight, which is obviously just ridiculous and hilarious in equal measures.
The worst Bake Off gaffes
The worst Bake Off gaffes
1/7 GBBO gaffes

It sounds impossible, but the great meltdown of series five involving Iain, Diana, and the hottest day of 2014 so far was more controversial than Custardgate. It ended when Iain binned the remains of his Baked Alaska and stormed out of the tent

YouTube

2/7 GBBO gaffes

The bread basket challenge in series two had many bakers scratching their heads. Worst off was poor Janet, whose basket collapsed as soon as she took it out of the oven

YouTube/BBC Food

3/7 GBBO gaffes

Who can forget the most unpatriotic British flag cake ever made in series four? Not only did you have to cut Liz's head off to see inside: the flag itself was more than a little wonky

YouTube/BBC Food

4/7 GBBO gaffes

It's not even clear what this biscuit bake was supposed to look like, but series one contestant Louise said it was supposed to be heart-shaped. It's definitely not

5/7 GBBO gaffes

More of a camera gaff than a baking one: this squirrel made headlines for all the wrong reasons in series two when it found itself on national television. Complaints were made over the fact that the image failed to come with a "may contain nuts" warning

YouTube/BBC Food

6/7 GBBO gaffes

Poor Yasmin in series two had a mini breakdown when her macarons failed to rise. Everyone else was more concerned about the dodgy shade of green. 'I didn't realise I'd get this emotional with baking,' said Yasmin. None of us did, Yasmin. None of us did

YouTube/BBC Food

7/7 GBBO gaffes

The curse of the soggy bottom struck one unlucky contestant in the form of this zingy tart from series three. Mary Berry pursed her lips over how much lime zest had been used, while Paul Hollywood just looked disappointed at the poor quality of pastry on offer

YouTube/BBC Food
Ruby Tandoh gets one up on the misogynistic trolls
Ruby was accused of batting her eyelids at judge Paul Hollywood to get through in 2013, with Twitter trolls suggesting that she wasn't talented enough to do so on her own baking merit. She left everyone open-mouthed in the best way when she came out as gay and slammed the "massive s***ting misogynists", even if Paul did call her out for mentioning him in her tweet.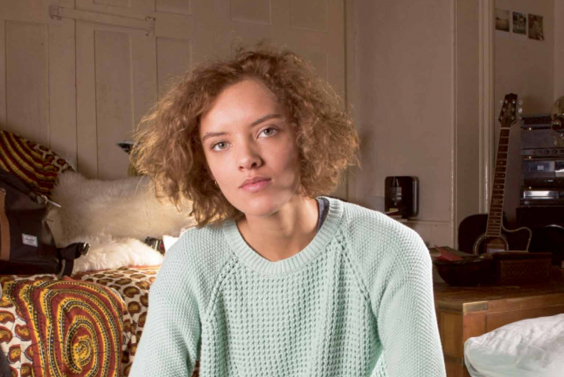 The squirrel with a very large...
When this well-endowed little critter decided to make a surprise appearance during the 2011 grand final, everyone was quite taken aback. Not quite what Mary Berry was expecting when she mentioned nuts.
People actually complaining about all the innuendos
All those 'hot baps' and 'erect biscuits' are just too much for some people it seems, as last year saw some viewers complain to BBC feedback show Points of View about hosts Sue Perkins and Mel Giedroyc's "constant smutty remarks". It's okay, though, as the BBC seems totally unfazed and even shares the "innuendo of the week" on its Twitter account. "Perfect nuts" ahoy!
Tune in for week two of The Great British Bake Off at 8pm on Wednesday on BBC1.
Reuse content