Moving house is one of the most stressful things in life but imagine having to replicate an entire row of terraced houses, some relatively new-builds and a fair few shops.
Not to mention a set of railways arches, a medical centre, a builder's yard, a factory and a modern block of apartments.
Such has been the task of the builders of the new Coronation Street set which has been officially opened in MediaCityUK, Salford, next to a relocated ITV.
Costing £10 million, the set replaces the existing street in neighbouring Manchester where it sits next to the iconic and abandoned Granada Television studios.
It is the fifth interpretation of one of Britain's most famous streets and 3,000 workers spent two years ensuring it replicates perfectly. Or, at least, as close to perfect as they wanted it to be.
The street itself has been widened by 2.5ft, the Bistro and the houses that have been home to many characters in the show's 53-year history have been enlarged, and The Rovers Return has gained an extra window.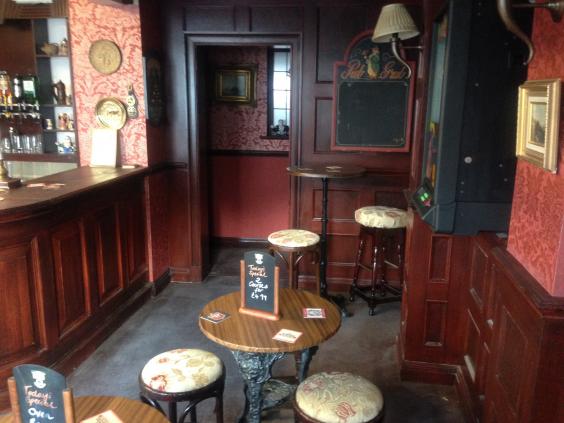 But it's the small details that fascinate the most. Never mind that 144,000 of the 400,000 bricks used have come from a derelict row of Salford properties or that the new set is HD-friendly making it harder to spot any little glitches.
Corrie fans will be thrilled to know that The Rovers Return has a food hygiene rating of four out of five (which would surely upset former pub cleaner Hilda Ogden) and they would be intrigued to know that inspectors drew the same conclusion when squeaking their fingers over the chip shop counter at For Your Fries Only.
Interesting too that Nick's Bistro has very little to offer vegetarians and that prices, for what is essentially a backstreet wine bar, are on the expensive side. Crab and chorizo linguine for £10.25 or a baked swordfish Siciliana for £14.25 is miles apart from a humble Betty's hotpot.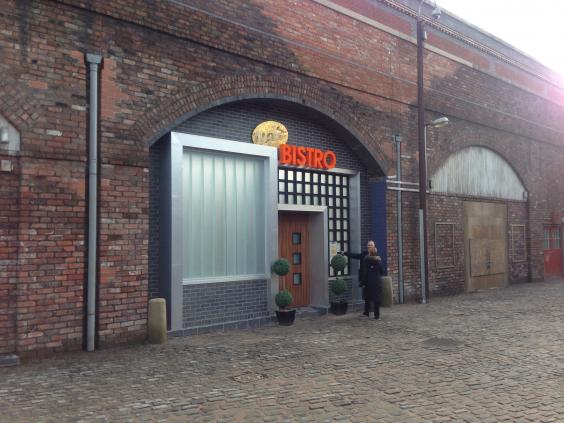 There are cheaper meals on offer inside the Rovers. Two courses for £4.99 seem very reasonable, and they are sure to be palatable too, especially if washed down with a pint of Newton and Ridleys.
Such bargains are eclipsed by the goodies on offer in the window of The Kabin, though. John Shed has a "shed-mental" number of sheds for sale at Shed World and residents of The Street can get their Lancastrian tongues around some German lessons from Erika at just £15 an hour.
An Atari 2600 is wanted in exchange for some used fuzzy felt and assorted action man limbs. Just call Luke using the number from the BBC's 1970s favourite children's show, Multi-Coloured Swap Shop.
There is also a partially eaten turkey which is only eight days old and has both drumsticks still intact. Roy could do with snapping that up for Christmas given it's priced at only £10.
Coronation Street is well connected too. There are two bus services at the end of the cobbled road, and numbers 33 and 63 will take you towards Eccles.
These services would come in handy if residents had to take their cars to Webster's Garage. It's surprisingly small so you would perhaps be waiting a while for a repair given you could only really fit one car at a time on the concourse.
The back yards also hold some fascination. The ginnel (the northern name for a passageway between two buildings) separates the properties of Coronation Street from those of Mawdsley Street and is extremely authentic, right down to the poor sunken, puddle-strewn path.
The walls which separate many of the yards are movable, presumably to allow for easier filming, but they have a worn brick appearance and there are outside loos with distressed doors (but without the toilets inside so don't expect to be seeing a regular character doing what comes regularly).
The Mawdsley Street properties are mere fronts, though. Peering through a window will show you the ITV car park on the other side with the Imperial War Museum in the distance.
The only shame is that the set will not be opened up for general public tours, and it appears the old set will not become a tourist attraction either.
Still, ITV has given the soap a major vote of confidence and if the smiles of the invited visitors to the set over the weekend are anything to go by, millions of viewers will be overjoyed.