Freddy's BBQ Joint, the House of Cards restaurant where Frank Underwood plotted meaty revenge, is up for sale in Baltimore valued at $119,000.
*Minor spoilers ahead*
No sooner did Frank's celebrity cause the rib shack to be shut down and sold off in the Netflix original, than the show's popularity has caused the vacant storefront where scenes for it were filmed to also be put on the market at an inflated price.
Owner Mahmut Nazli is selling the property at 2601 Greenmount Ave. for $119,000, though it's most recent valuation on the state's real estate's database was $21,000.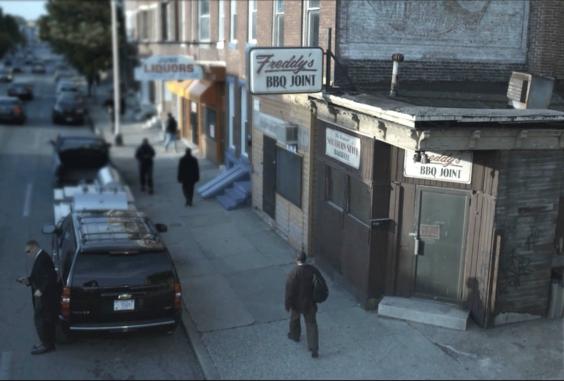 Nazli said he was surprised when House of Cards producers asked him if they could film in the storefront, which is supposed to be in Washington.
Crew renovated the space, adding shelves and walls, with the owner explaining to the Baltimore Sun: "They were supposed to change it back, but I asked them not to", so there might even still be a drop of spilt rib sauce where Frank plotted the demise of his enemies.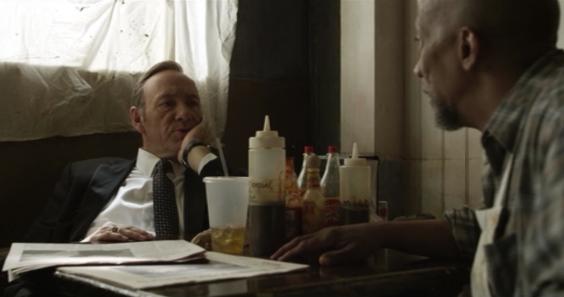 Kevin Spacey's vice president would visit the less affluent side of Washington for his favourite ribs and seek the counsel of wise proprietor Freddy, but when the press got wind of his famous customer Freddy sold out to a chain.
The deal ultimately went sour though, with Freddy ending up chewed up and spat out like most in Underwood's path.
The disused store location was previously a fried chicken restaurant, a book shop and a community centre, and Nazli thinks it would make a good coffee shop or gyro restaurant.
Reuse content