Arya Stark's sub-plot is shaping up to be really intriguing in Game of Thrones season 6 (spoilers ahead).
First we learned that she will be blind at least for part of it, then we saw her filming underwater scenes in Spain (Braavos), and now a stunt double for Maisie Williams has been spotted leaping from a building in an apparent aerial execution.
Her assassin skills appear to be coming along nicely, with an onlooker at the stunt saying that the double: "was not [pushed] but actually jumped off like in Assassin's Creed."
Also, Jaqen H'ghar was there.
She looks to be advancing from simple poisonings then, and judging by this other ominous filming location, could also be seen performing an execution on a Greyjoy on a rickety bridge between two cliffs.
Spoilers are coming thick and fast now that filming on season 6 is very much underway in Northern Ireland and Spain, with a good deal of screen time appearing to be given to the Iron Islands.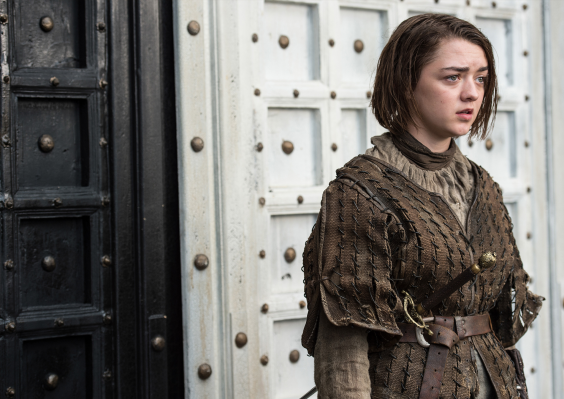 Theon will be returning to his home, given that actor Alfie Allen has been spotted filming on location, alongside his uncle Euron who has just been cast.
According to The Watchers on the Wall, Jaime Lannister and Bronn are heading to the Riverlands meanwhile, as might be Arya.
Reuse content