The Great British Bake Off has yet to start but one of its contestants is already causing quite a stir. While you expect cake to be any bakers natural best friend, one contestant had described the glorious desert as a "a nutritional sin".
The baker in question is Ugne Bubnaityte, a 32-year-old Lithuanian bodybuilder. While she once regularly enjoyed sugary snacks, her recipes are now focused on being healthy.
Writing on her cookery blog: "In modern day life, health/fitness and cake is not seen as a match made in heaven. However, through some of my baking I hope that you will realise that 'Cake' does not always have to be a 'nutritional sin'.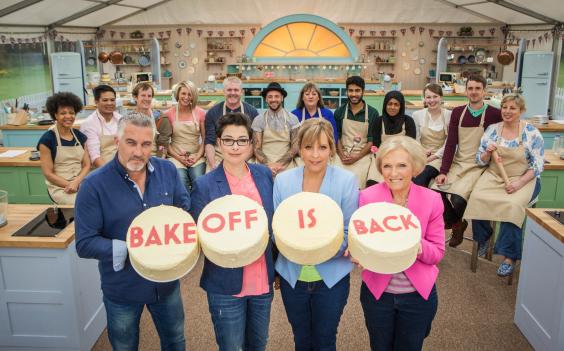 "I am a big fitness fanatic, and would like to show you that there are ways and means to indulge nice treats and not to be worried about the waistline. My aim is to introduce healthier versions of bakes next to the beautiful ordinary sinful goodness I love to treat my family."
Bubnaityte also blogs recipes for tasty treats that are low-fat and gluten-free. As well as bodybuilding, she works as a PA to support her two children and partner, a fellow bodybuilder.
The next season of the BBC's popular baking show starts 5 August. You can meet all the  other contestants, including a fire-fighter and the Dalai Lama's personal photographer, here.
Reuse content