It's almost time for the Great British Bake Off to burst back into our lives in a whirlwind of icing sugar, soggy bottoms and wildly inappropriate innuendos.
Oh yes, series six is 'coming soon' and to celebrate, there's a brand new trailer based on, err, The Sound of Music.
Judges Mary Berry and Paul Hollywood can be seen frolicking through the fields with presenters Mel and Sue, with Mary rocking a bright pink jacket and showing off some impressive ballet leaps to welcome in the new season.
"The hills are alive with the smell of baking," she 'sings' as Mel, Sue and Paul inhale the delicious smells of freshly made fruit tarts and bread. "The hills fill my heart with the smell of baking, I just want to taste every cake that is baaaaked!"
They certainly aren't the only ones, as the annual salivating in front of your telly fest always inspires baking desires we never knew we had.
Last year's Bake Off final drew a record-breaking 12.3 million viewers, with Nancy Birtwhistle being crowned amateur baking champion.
So what do we know so far about the Bake Off's triumphant return?
When is it on? Sorry sweet-toothed fiends, but there's no official start date yet. The BBC have simply promised that there's not long to wait and we're guessing it'll be early August. Last year's series aired every Wednesday at 8pm on BBC One.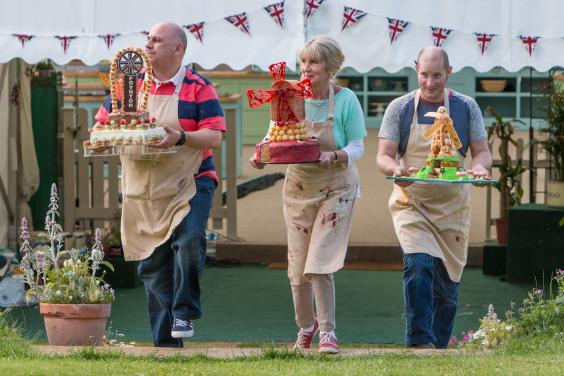 Who will be on the show? Well Mary, Paul, Mel and Sue are clearly all very excited to be returning, judging by their enthuasiasm in the trailer. The contestants remain a secret at this stage, but we're hoping to see a line-up in the next fortnight.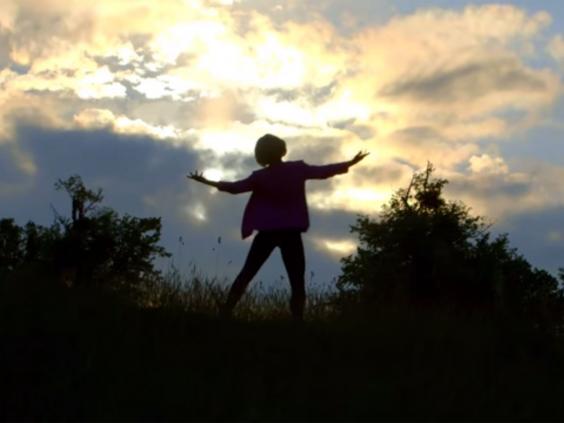 Why should I watch it? The baking is all well and good, and often of quite staggering quality but what we're really hoping for is another #Bingate (when Iain Watters dumped his Baked Alaska after it failed to freeze) and yet more wonderful innuendoes from the seemingly so innocent Mary.
Best Great British Bake Off innuendos
Best Great British Bake Off innuendos
1/6 'Dip your cherries in the dough and off we go!'

Baking offers so many opportunities for naughty jokes - and Mel and Sue take full advantage

2/6 'Bakers! Stop nozzling your princesses!'

Hosts Mel and Sue offer up a relentless stream of puns and innuendos every week, much to Paul Hollywood's feigned despair (he loves it really)

3/6 'Was that leakage?'

There's a lot of talk of 'leakage' on the Bake Off these days. Most puzzling.

4/6 'The crimp is critical to stop any leakage from the meat'

Paul and Richard are full of innuendos as Mary Berry looks on pretending not to find it amusing

5/6 'Stop touching your dough balls!'

The BBC have been tweeting their 'innuendo of the week' throughout the series

6/6 'It's got to be risen and rested before it goes in'

Oh stop it Paul...
Your friends will likely all be discussing the latest Bake Off drama (and believe us there is drama) at school, by the water cooler or while hungover in bed. Just look how excited everyone's getting already:
just seen the great british bake off advert and ngl it's made my day #GBBO

— georgia (@georgiafulcher) July 16, 2015
I think one of the main reasons as to why I'm still single is because I spend my nights in bed watching the great British bake off

— katherine (@K_urtc0bain) July 15, 2015
I don't want to over excite anyone but...NEW SERIES OF THE GREAT BRITISH BAKE OFF IS COMING SOON.

— Becky Lund (@LundBecky) July 15, 2015
Bring on the Bake Off 2015...
Reuse content