Tonight will see the mystery of who killed Lucy Beale finally solved on EastEnders live, with her little brother Bobby favourite to be revealed as the murderer.
Last night's episode put dad Ian and his new wife Jane in the firing line, but latest odds suggest it is the youngster who committed the fatal crime last Easter. Lauren Branning revealed that she knew Lucy was killed at home in a letter sent to Jane before her wedding, putting family members in the spotlight.
Who killed Lucy Beale?
Who killed Lucy Beale?
1/9 Bobby Beale

Lucy's cute little brother is the chief suspect according to the bookies. If she was killed at home as Lauren has suggested, then a family member is likely the culprit. But how could this adorable little fella do such a thing?

BBC

2/9 Jane Beale

Jane failed to attend Lucy's funeral and was allegedly away with Bobby at the time of her death. She was sent a scary letter by Lauren before her wedding to Ian and now's she strongly in the frame.

BBC

3/9 Abi Branning

Dad Max appeared to accuse Abi on Tuesday night's episode. She is seething that her friend Lucy was kissing her dad soon before her death so maybe Abi's angelic looks are hiding something more sinister? After all, she did try to drown her own sister and has been seen frantically scrubbing blood from the car park. Oh and she killed her pet dog.

BBC

4/9 Max Branning

Max is a major suspect because of his affair with Lucy right before she died. He's had many affairs on Albert Square though and the women are alive and well.

BBC

5/9 Lauren Branning

She's accused her demented little sister Abi of Lucy's murder but maybe she's deliberately covering her own tracks. Actress Madeline Duggan is taking a break from EastEnders to have a baby so perhaps she'll be 'going to jail'...

BBC

6/9 Jay Brown

He buried Lucy's purse and phone and set fire to a beanie hat he was caught on CCTV wearing the night she died. Sounds suspcious to us...

BBC

7/9 Lee Carter

Lucy's ex-soldier ex-boyfriend did drop Lauren Branning in it with that video footage - a clever ploy to take the heat off himself?

BBC

8/9 Ben Mitchell

Ben is already a murderer so his inclusion on the suspect list makes sense. He was out of prison when Lucy was killed too. Very possible.

BBC

9/9 Lucy Beale

Suicide is still a possibility but what a disappointment it would be with no 'I can't believe it was you!'

BBC
Bobby and Jane are currently leading the field at Betfair with odds of 3/1, while Ian Beale is at 7/1.
Ben Mitchell is also being touted as the killer with odds of 11/2, after he interrupted a shifty conversation between Ian and dad Phil, while Cindy and Peter Beale are at 7/1 and 8/1 respectively.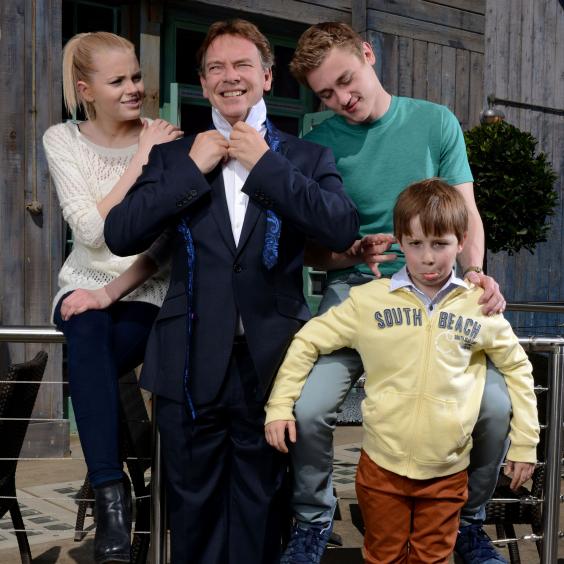 There was a flood of bets on Abi Branning on Tuesday after her dad Max blurted out that Lauren "knew she killed Lucy" (a line that many viewers could not make out clearly), putting her at 9/1.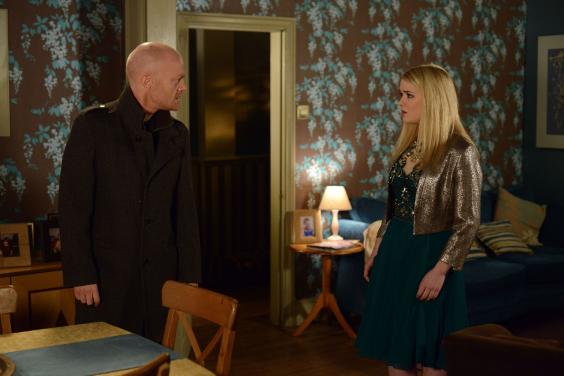 Bookmakers are concerned that a plot leak is responsible for a surge of bets on outsider Billy Mitchell. Thousands of pounds have reportedly been put on the character, causing his 80/1 odds to collapse to 7/1 and making him an unexpected favourite.
Elsewhere, some punters believe a character who no longer regularly appears in the show will be the culprit, with Grant Mitchell on odds of 14/1 after being hotly-tipped to make a comeback in the live episodes.
Rank outsiders include Kim Fox at 125/1, Dirty Den Watts at 100/1, Janine Butcher also at 100/1 and Dot Cotton at 80/1.
EastEnders returns for two episodes this evening at 7.30pm and 9.25pm on BBC1.
Reuse content