Plans to build the world's largest wind farm off the Yorkshire coast have been given the green light by the Government.
When completed, the Dogger Bank Creyke Beck project will be more than double the size of the UK's current biggest offshore windfarm, comprising of two 200-turbine plots located across an 500 square km area. 
The relatively shallow, 30m deep seabed around 130km from the coast is expected to offer prime conditions to lay foundations and construct turbines. 
The development, which is estimated to cost between £6billion and £8billion, will become one of the UK's largest power generators – second to the Drax coal-fired station in North Yorkshire - and its biggest source of renewable energy.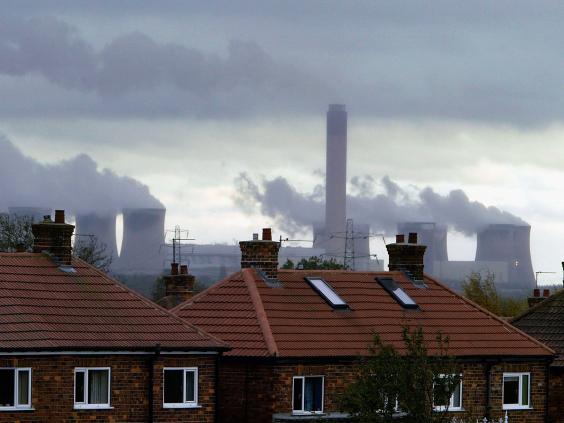 The Government hopes it will power nearly 2 million homes, fulfil 2.5 percent of Britain's electricity needs and support 900 jobs.
When completed, Dogger Bank could create up to 4,750 new direct and indirect full time equivalent jobs, and generate more than £1.5 billion for the UK economy according to Forewind, the consortium behind the project.
Eco-friendly cities: in pictures
Eco-friendly cities: in pictures
1/10 1. Copenhagen, Denmark

55% of residents in the Danish capital cycle to work or school, and over 30% of public transport uses renewable fuel. The city is also aiming to be carbon-neutral by 2025.

Getty Images

2/10 2. Stockholm, Sweden

All trains in the Swedish capital run on renewable fuels, and buses run on a hybrid of ethanol and electricity. The city also has seven nature reserves which improve air quality.

Getty

3/10 3. Hamburg, Germany

The German city, which was the European Green Capital in 2011, uses 200,000 low-energy lamps across 400 public buildings. 3,000 hectares of state-owned parkland are also available for the million people who use them every week.

Getty Images

4/10 4. Vitoria-Gasteiz, Spain

There are over 130,000 trees and 90km of bicycle lanes in this northern city of Spain. Citizens also have access to 210 organic farming plots, and there is a public green space within 300 metres of every house.

5/10 5. Nantes, France

As the first city in France to re-introduce electric tramways, Nantes has set itself targets to reduce air pollution and carbon dioxide emissions. 15% of daily travels are undertaken on public transport, and only 11% of rubbish goes to landfill.

6/10 6. Bristol, UK

The birthplace of Banksy and this year's European Green Capital, Bristol employs around 9000 people in its low carbon economy initiative. Additionally, 34% of the city is made up of green and blue open spaces and homes have become 25% more efficient over the last decade.

Getty Images

7/10 7. Ljubljana, Slovenia

The Slovenian capital has a pedestrian-only city-centre and 94% of residents take part in the organic waste collection system. With over 190km of cycle paths and almost all residents living less than 300m from public transport, the city has promoted environmentally-friendly ways of travelling.

8/10 8. Oslo, Norway

The Norweigan capital has the world's most electric cars per capita, reducing emissions by 50% since 1991. With the aim to make public transport fossil fuel-free by 2020, the city's authority is making sure residents are as eco-friendly as possible.

Getty Images

9/10 9. Brussels, Belgium

Best known for its beer and chocolate, the city which is home to the European Parliament, reduced CO2 emissions by 13,000 tonnes between 2007 and 2009. By 2018, it hopes to have reduced car traffic by 20% from its 2001 level.

10/10 10. Nijmegen, Netherlands

Located on the River Waal, this lesser-known Dutch city fuels its buses with biogas and citizen participation is encouraged through multiple green initiatives. Around 14,000 homes are heated using a network of waste heat, and the city aims to be energy neutral by 2040.
Energy and Climate Change Secretary Ed Davey, who approved the application for the development, hailed the project a "great boost" for Yorkshire and Humberside, as the Government attempts to boost the economies of norther cities.
He added: "This development has the potential to support hundreds of green jobs and power up to 2 million homes.


"Making the most of Britain's home grown energy is creating jobs and businesses in the UK, getting the best deal for consumers and reducing our reliance on foreign imports. Wind power is vital to this plan, with £14.5 billion invested since 2010 into an industry which supports 35,400 jobs."
Nick Medic, director of offshore renewables at RenewableUK, the wind industry association, called the project "awesome" and said it is likely the most significant infrastructure projects ever undertaken by the wind industry.
"Dogger Bank demonstrates the sheer potential of offshore technology to turn our vast ocean and wind resources into green energy. It is a project that pushes the offshore engineering envelope - demonstrating how far this technology has evolved in the ten short years since the first major offshore wind farm was installed in North Hoyle just 5 miles from shore.
He added: "In return, offshore wind will generate much more than just electricity: it will turn the country into a green-economy powerhouse, creating jobs and business growth for years to come. Finally, we offer our congratulations for the team at the Forewind consortium taking this project to its consent."
However, this is the first step in a mammoth project, and the first turbines could still be years away from being built. Forewind has yet to make a final investment decision, with falling oil prices and uncertainties over wind energy subsidies likely to play a part.