The Independent's music team offers a round-up of the albums that have impressed over the last year, from Prefab Sprout's Crimson/Red to James Blake's Overgrown, 2013 was a good year for music.
Americana: Chosen by Simmy Richman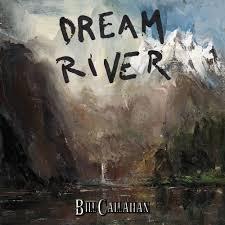 Two albums stood out for me this year: the first was Bill Callahan's Dream River, the culmination of decades spent perfecting a sound and as sad and, crucially, funny an album as these ears have ever heard. The second was Matthew E White's Big Inner, a funky-folky thing that kicked the year off and introduced a new label, Spacebomb, and house band whose next move will have to go some way to match expectations.
Beyond these, first albums from Mount Moriah and Shovels & Rope were the very definition of enormous promise. And Caitlin Rose's The Stand-In, which, though a little too glossy for my own tastes (I still miss the early, silly songs), was widely hailed as the definition of promise fulfilled.
The Nashville breakthrough act of the year was Kacey Musgraves, whose Same Trailer Different Park showed what happens when the mainstream starts paying attention to artists such as Rose.
Then there were old favourites such as Iron & Wine and Midlake, neither of whom, perhaps, made their best albums in 2013, but whose Ghost on Ghost and Antiphon, respectively, still sounded mighty impressive.
Folk & Pop: Chosen by Holly Williams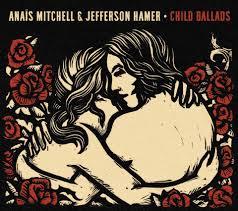 New records from safe-bet favourites impressed in 2013. Anaïs Mitchell's take on the Child Ballads, with Jefferson Hamer, gripped me after a few listens and hasn't let go. Bill Callahan's Dream River also insinuated its way into my head; "Summer Painter" makes the proverbial hairs stand up. Warp & Weft is no career best, but it's always nice to have a new Laura Veirs album.
James Blake bucked the difficult second album trend with Overgrown. Okay, it's not exactly pop-tastic, but it's spookily lovely and a deserving Mercury winner. I was taken with CocoRosie's Tales of a Grasswidow, which saw the sisters at their most tuneful and accessible. And continuing the strange-singing women strand, it was pleasing to hear the overdue return of voice-looping Argentinian Juana Molina with Wed 21.
There were happy finds and coming-into-focus moments, too. Welsh warbler Cate Le Bon has leapt into my most-played category with Mug Museum. Ruth Theodore's freak-folk album Dear Lamp Love Moth was my favourite discovery, closely followed by, weirdly, another fluttering record - The Moths are Real by harpist Serafina Steer. I'm a sucker for a harpist, mind.
Folk, Rock and Americana: Chosen by Nick Coleman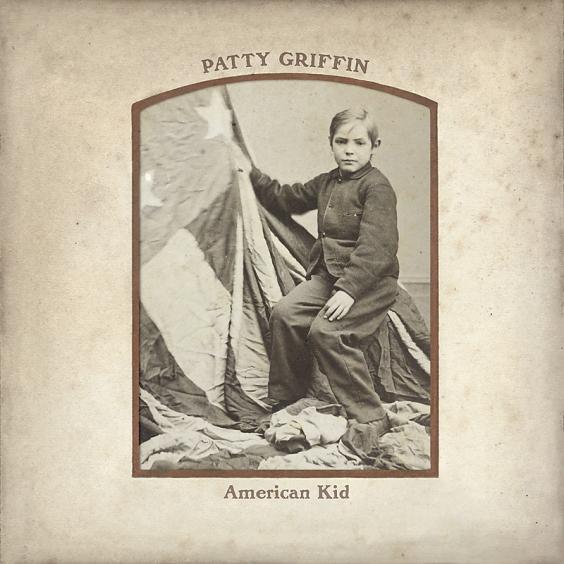 The year 2013 was partly distinguished for me by the release of one of my favourite albums ever. How often does that happen? Discounting Amy Winehouse, I think I last added to the list in the early 1990s.
2013's contribution to this distinguished company was Anaïs Mitchell and Jefferson Hamer's Child Ballads. The album is made up of new interpretations of the Anglo-Scottish folk songs collected by the 19th-century Harvard professor, Francis James Child. It is a genuinely beautiful artifact, as musical in its delicate, heedful, energetic way as anything I have heard in the folk idiom and as enlivening as a spring morning.
What else? Patty Griffin's American Kid drilled into the sepia-toned heart of how thoughtful Americans think about themselves. In the English corner, a couple of grizzled figures emerged from under sacking. They were welcome. Prefab Sprout's Crimson/Red tackled familiar themes with renewed and articulate hi-gloss gusto, while David Bowie's The Next Day brought spring a few months early. It was also fun to be reminded, in the case of the Bowie, of how it felt for a record release to be a cultural event.
World: Chosen by Howard Male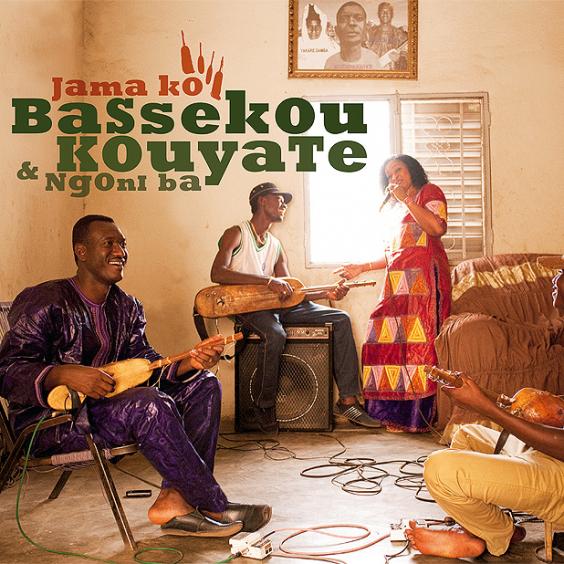 It is art's cruelest irony that tragedy and struggle can give rise to transcendent works. Albums from Mali can be marred by coffee-table tastefulness but not lately. The recording of Bassekou Kouyate & Ngoniba's Jama Ko began on the day a military coup took place in Bamako. There then followed Rokia Traoré at her most intense with Beautiful Africa, Tuareg desert-rock outfit Tamikrest paid tribute to the women's role in the struggle with Chatma, and Samba Touré's sublime Albala found the one-time Ali Farka Touré guitarist voicing his dismay at the imposition of Sharia in sombre but powerful fashion.
Red, Hot+Fela celebrated the life of Fela Kuti, the African musician from an earlier era, who built his life around resistance to governmental repression. Angélique Kidjo, tUnE-yArDs, Nneka and others contributed challenging reworkings of some of Kuti's most enduring songs. 
I exercise my right to interpret the label "world" in the most literal sense with my final choice. What more can be said about David Bowie's The Next Day and the context of its surprise delivery from on high? Shiver-down-the-spine Event of the Year.
Pop: Chosen by Hugh Montgomery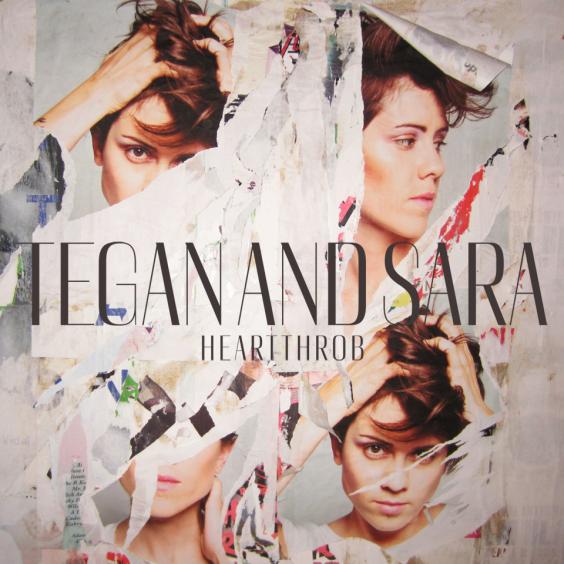 Much respect is shown to pop stars who head left-field: but what of indie artists going the other way? Such was the case with Tegan and Sara; the Canadian sisters' Heartthrob replaced guitar rock with bubblegum pop and was a masterpiece of deceptive simplicity. Less simple was MIA's dazzlingly hyperactive Matangi, which should have seen her generate as many record sales as column inches, but instead spent one week at No 64. Oh well.
On a more intimate note, confessional singer-songwriter John Grant went electronic and produced a second album miraculously even more affecting than his first. Another emotional suckerpunch came from Frightened Rabbit, the Scottish band whose Pedestrian Verse saw them come closer than ever to "doing an Elbow".
Other notable offerings? British urban dance music's purple patch continued with excellent debuts from duo Disclosure and collective-cum-cottage-industry Rudimental. And Franz Ferdinand and Yeah Yeah Yeahs both returned with brilliantly strutting LPs that had us partying like it was, er, 2004. Oh god, winged chariots and all that.
Rock: Chosen by Kevin Harley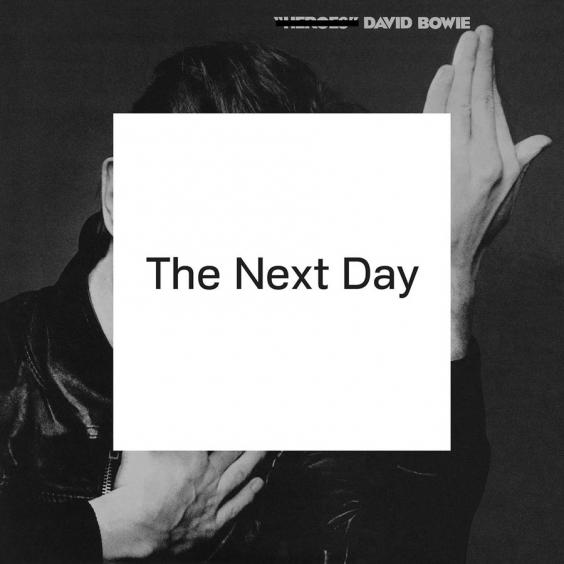 The chimes of doom were sounded once more for album sales, but "The Album" proved it still had some surprises up its sleeve. Long before a Beyoncé-shaped incendiary device landed, David Bowie and My Bloody Valentine's returns brightened the early-year doldrums by being unexpected and great. Both also recalled a time when a big album could be an event.
So did Daft Punk and Arcade Fire's issues, though not every great album this year relied on pumped-up PR moves. Good albums slipped in under the radar(-ish), old school-style, were plentiful. Suuns, Teeth of the Sea, These New Puritans, Factory Floor and Julia Holter all dazzled.
Indie-rock looked far peakier than The Album, partly due to disappointing debuts from last year's hopefuls Peace and Palma Violets. But Savages, Anna Calvi and Arctic Monkeys showed that guitars could still sound tempestuous, dramatic and saucy respectively, while Suede returned  re-energised and Manic Street Preachers returned reinvented. Nick Cave and the Bad Seeds reshaped themselves too, on Push the Sky Away, an album of tight thematic cogency and binding, ruminative rhythms.
Jazz & Funk: Chosen by Phil Johnson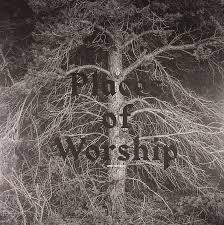 It was a good year for Norwegians. The sound-sculpting trumpeter and singer Arve Henriksen created the dark, mysterious yet very approachable Places of Worship, while his previous recordings for the Rune Grammofon label were collected as Solidification, a neat seven-LP-and -two-DVD box-set. Melodic Warrior by composer/guitarist Terje Rypdal was a vocal/orchestral masterwork; Outstairs by the Christian Wallumrod Ensemble compelled through quiet stealth, and saxophonist Marius Neset's very rhythmical Birds confirmed great promise. Apocalypse by US bassist Thundercat made poppy-funk sound fresh, and there were some outstanding jazz vocal albums: Liane Carroll's Ballads, Gregory Porter's Liquid Spirit, Aaron Neville's My True Story and Andy Bey's solo set, The World According to Andy Bey.
The vinyl revival continues apace: Gearbox released a string of essential Brit-jazz LPs; Nick Drake's re-mastered Five Leaves Left sounded better than ever; and you could soundtrack an entire disco party with nothing but the eight 180g 12-inch singles of Tom Moulton's grandiloquent remixes for Philly Re-Grooved.
IndyBest product reviews are unbiased, independent advice you can trust. On some occasions, we earn revenue if you click the links and buy the products, but we never allow this to bias our coverage. The reviews are compiled through a mix of expert opinion and real-world testing
Reuse content