Bags of talent
'Petite Malle' bag, by Louis Vuitton
In March, Nicolas Ghesquière made his debut as the new artistic director of Louis Vuitton. There's plenty of moving and shaking in fashion, so what makes that special? Namely, that Ghesquière is one of the most influential designers of his generation, and ferociously copied by his cohorts.
Although he has only three shows under his monogram-buckled belt at LV, Ghesquière's work has already been picked over and appropriated by other designers.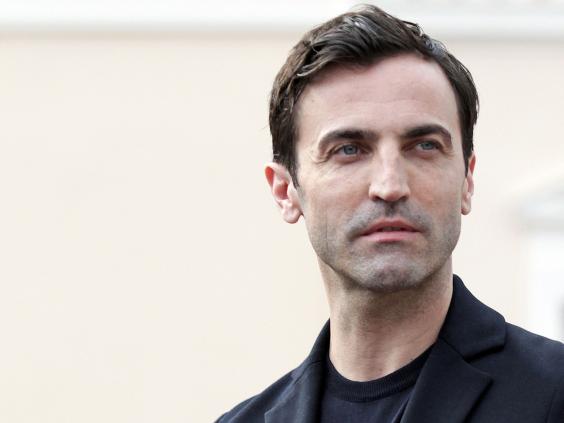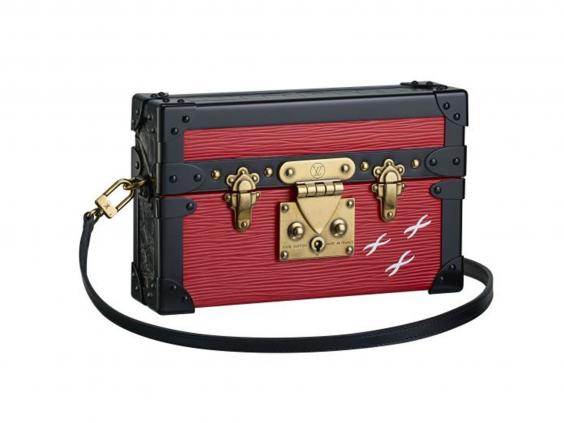 Look at that first show: its Seventies undertones, daywear slant, dinky box-bags (above) and fascinating fabrications are themes others have begun to explore, immediately, in Ghesquière's long shadow.
After his first show, Ghesquière talked about avoiding themes or stories. "I have this vision of Vuitton as multiple propositions," he told me. "It's definitely a wardrobe." A wardrobe that's become the wardrobe of 2014. Ghesquière's Louis Vuitton defines the year in wear.
 
The new normal
Anorak, by Topshop
Remember that scene in Robert Altman's much-maligned 1994 fashion-industry parody Prêt-à-Porter where the entire industry applauds a fashion show of naked models? We had our own "emperor's new clothes" moment in 2014, with the advent of "normcore".
A pretentious transatlantic buzzword that, really, should have been confined to a pointless PowerPoint presentation in a stuffy boardroom, "normcore" was misappropriated by much of the press as a pithy moniker to describe fashion taking a swing towards the utilitarian and nondescript.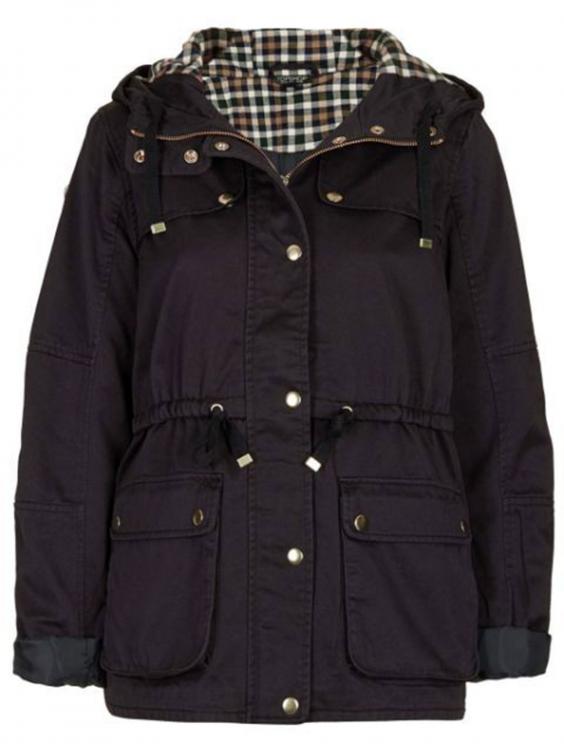 The phrase may be irritating and overused, but it does describe a genuine defining factor of fashion this year: the move from spectacle towards the real. Compare Marc Jacobs's swansong at Louis Vuitton with Nicolas Ghesquière's debut for the most extreme example.
However, fashion is cyclical. Expect a full-blown, overblown glitz blitz to counteract the trend in 2015.
A laboratory of ideas 
Lab coat, by William Turner
White lab coats are traditionally worn by all workers in haute couture ateliers – painstakingly sewing garments entirely by hand – which is appropriate, given that Christian Lacroix once dubbed couture "a laboratory of ideas", and 2014 saw plenty of them. In January, both Karl Lagerfeld at Chanel and Raf Simons at Dior showed collections inspired by the lightness and efficiency of trainers. Call it New Couture – Dior just published a book with Rizzoli under the same title.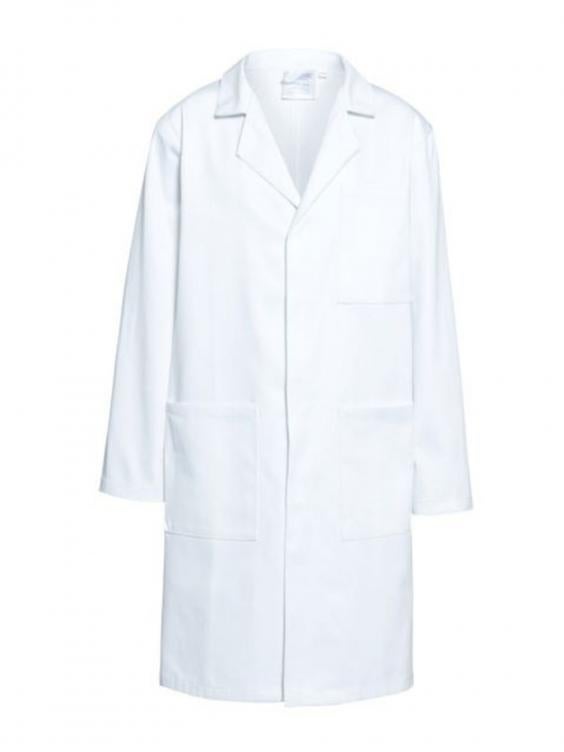 But in fashion, like at a wedding, alongside the new comes some old. First was the revival of the house of Schiaparelli, staging its first fashion show since 1953. The other dose of the old – and the bold – comes from John Galliano, who was appointed to Maison Martin Margiela in October. He's already caused a tizz by moving his haute couture show from its traditional Paris locale to London. Breath is bated for the minute, 100-seat show, set for 12 January.
The bottom line
'Bumsters', by Alexander Mcqueen
We're experiencing something of a McQueen moment – both past and present. Sarah Burton netted the Red Carpet prize at the British Fashion Awards, showed a stellar winter collection and presented a spring show of astute wearability that silenced critics.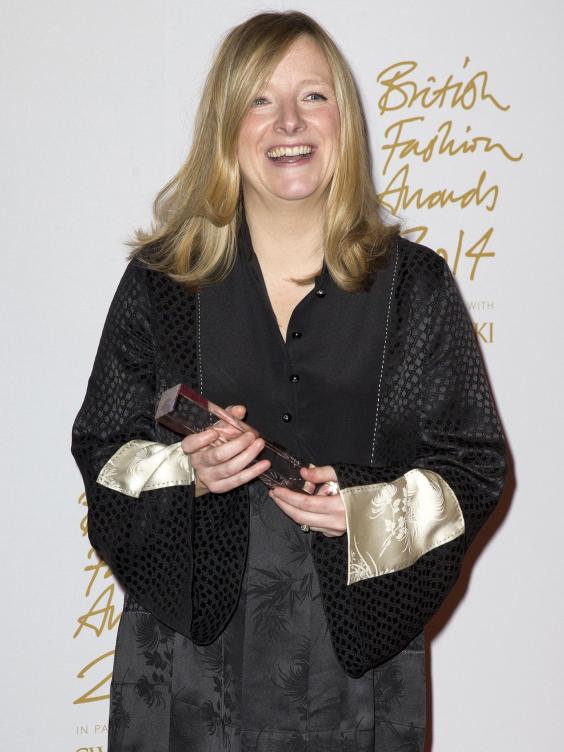 Most prominently, the Victoria and Albert Museum announced that it would re-stage the Metropolitan Museum of Art's record-breaking 2011 Savage Beauty exhibition. That opens in London in March, alongside an exhibition at Tate Britain of Nick Waplington's photographic series charting McQueen at work on his winter 2009 collection, titled Working Process.
This year, there was also the chance to snap up rare McQueen items: the first pair of "bumsters", from 1992, as well as outfits from the designer's seminal 1995 Highland Rape collection, went under the hammer at Kerry Taylor Auctions in London, exceeding all estimates. As true pieces of fashion history should.
Fancy pants
Knickers, by Victoria's Secret
Everyone's knickers got much trickier in 2014. It wasn't due only to the Victoria's Secret show upping sticks and crossing the Atlantic for the first time to Earls Court, but a general focus on the big business of smalls.
In January, Donatella Versace chopped out the backs of trousers to frame the perfectly panted pert butt-cheeks of her male models and put her revamped underwear line on show. The underwear business at Versace, says she, is "huge".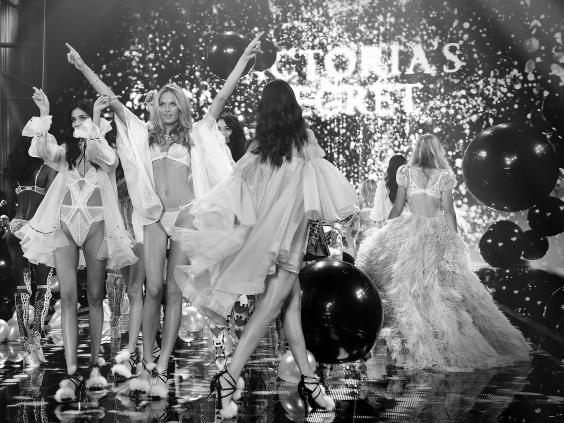 Calvin Klein also helped to over-populate Instagram with racy shots of models and buffed-out real blokes in its #mycalvins campaign – namely, take the kind of underwear-flashing "selfie" that could get many political figures removed from office, and hashtag it. There are roughly 30,000 doing the rounds.
And of course, Victoria's Secret was the mother of them all. This year's show was watched live on CBS by 9.29 million viewers.
And no doubt sold a lot of knickers.
Shoes to fill
Horsebit loafers, by Gucci
If fashion's 2014 began with Nicolas Ghesquière's appointment to Louis Vuitton, it ended with the announcement in December that Frida Giannini will leave Gucci after her winter 2015 womenswear show in February.
Or rather, it ended with rabid speculation as to who exactly will replace her at the helm of the largest Italian fashion brand, worth an estimated £7.9bn. Numerous names have been mooted already, including Givenchy's Riccardo Tisci (Italian), Peter Dundas of Pucci (a nice rhyming couplet), or Tomas Maier of Bottega Veneta, owned by Gucci's parent company, Kering. That label's former chief executive Marco Bizzarri moves to Gucci in January, replacing Patrizio di Marco – incidentally, also Giannini's partner.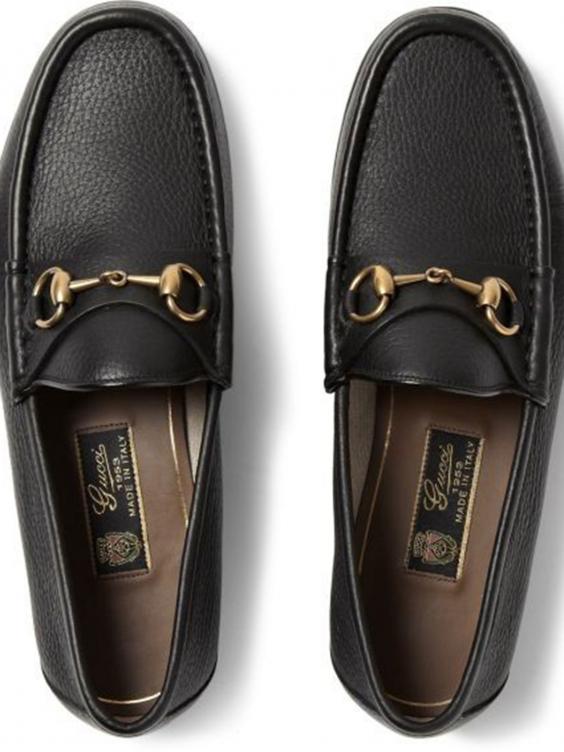 Gucci, the major player in Kering's label stable, launched beauty in September, but sales fell 1.9 per cent in the third quarter of 2014. Last year saw the slowest growth in four years. It's hoping that 2015 will buck the trend.