'There is a diverse facial topiary clumped together under the blanket-term "beard". Today's beard of choice for most fashionable men feels like an outgrowth of the designer stubble sported by many a Yuppie in the early 1990s. But those in their twenties are now sporting beards of a heft to rival Abraham Lincoln's'
I'm not entirely sure when beards became a "hip" – or rather, "hipster" – fashion statement, rather than a sign of wilful facial neglect, Quaker affiliation or a pending yuletide turn as a Father Christmas impersonator. But they did. Or rather, they are. And increasingly, they are everywhere. The photographer Jonathan Daniel Pryce took to the streets of London to photograph a different beard every day, for a blog that he called 100 Beards in 100 Days. But he didn't stop there. He's just published a book documenting 200, and the blog is still going. That is barely the tip, the straggly ends of the big beard brigade.
It's not like beards haven't been cool before, of course. The beard has waxed and waned in popularity over the centuries. Henry VIII would never be seen without one. Louis XIV wouldn't be caught dead in one. In the 1850s, they were all the rage; by the 1920s, virtually extinct.
To coincide with its falling in and out of fashion, the symbolism of a hirsute chin has been interpreted in a multitude of ways. In the 1850s, the beard came into fashion as a symbol of authority, masculinity, orthodoxy. By contrast, the 1950s beatniks' and 1960s hippies' hairiness was an affront to the still-prevalent military diktats of short back and sides and clean-shaven face. A beard was a bushy banner of rebellion.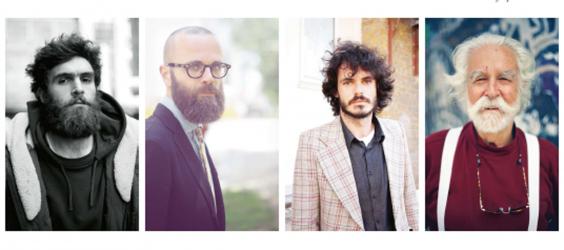 Today, all that deep and meaningful gumph kind of mashes together. To our modern eyes, a beard is redolent of tradition, a touch archaic. There are leftover hippie vibes, but a beard is equally symbolic of power, of strength, of virility and above all of masculinity, whether said masculinity is reassuring or threatening. Look at the litany of famous beard-wearers: Dickens, Darwin, Father Christmas. And Captain Hook, Charles Manson, and Satan, sometimes. That's a diverse bunch.
It also highlights the diverse facial topiary that gets clumped together under the blanket-term "beard". Today's beard of choice for most fashionable men feels like an outgrowth of the designer stubble sported by many a Yuppie in the early 1990s. It's been re-dubbed "three-day stubble", although generally is clipped with surgical precision. The designer Tom Ford sports his trimmed with a line as precise as a protractor's edge across his jaw.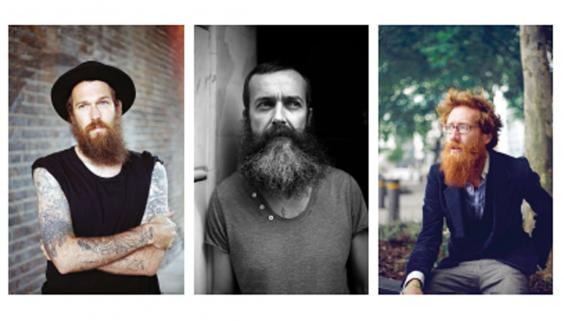 But the bigger story – literally – lies with younger men. Those in their twenties and early thirties are now sporting beards of a heft to rival Abraham Lincoln's, painstakingly maintained and often teamed with handlebar moustaches stiffly waxed into curlicues.
It sounds like a lot of work. Indeed, it sounds akin to the look of the dandies of the 19th century, men such as Comte Robert de Montesquiou-Fezensac – he had a small beard and an enormous moustache, both of which he scented. He also got up to eccentricities such as the habitual donning of a bunch of violets in place of a cravat, or gilding a tortoise, providing the template for Jean des Esseintes, the indulgent hero of Joris-Karl Huysmans's symbolist masterpiece A Rebours ("Against Nature").
It all seems a little affected. Which is one of my issues with postmodern beard-wearers. That affectation can be seen in the Hollywood fad of actors sporting gruff, grizzly thickets of fuzz about their jowls. The implication? That they're serious thespians, to be valued for their artistic endeavours rather than their pin-up status. The beard in Hollywood is a sign of the himbo in revolt. Cases in point? Keanu Reeves, Johnny Depp and Brad Pitt. Their clean-shaven, bare-chested doppelgängers adorned teenage girls' walls, but by cloaking their faces in facial hair, they focus attention on what they say rather than the fine-boned face doing the talking.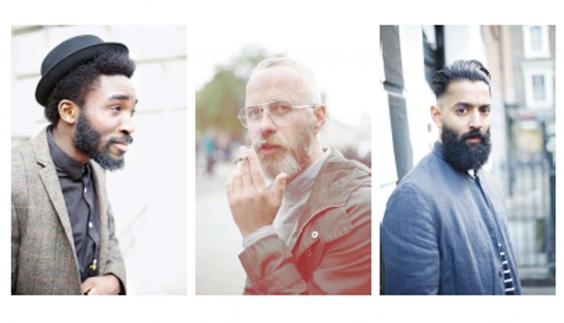 The same is true, to a degree, among the general population. Well, the general population of east London, New York's Williamsburg and equivalent cool enclaves across the globe. But while sometimes indicative of the same neglect of appearance – or perhaps more accurately, the same negation of attraction – that beards symbolise in Hollywood, "cool" beards are often more considered. They are emblematic of that hateful word, "irony".
Beard-wearers – the moustache-curling types, rather than the three-day-stubble sporters – simultaneously parody olde worlde ideas of masculinity while also endorsing them. They're the type of men who wear top hats and tailcoats for no apparent reason, ride antiquated and dangerous bicycles, smoke pipes, and wear eyeglasses despite having perfect 20:20 vision. They hanker after an idyllic, imagined past of starchy detachable collars and pomade.
Do you doubt that this trend exists? Google "The Chap Olympiad", an annual "eccentric sporting event" that styles itself as a "celebration of athletic ineptitude and immaculate trouser creases". But perhaps don't do so while wearing a blood-pressure cuff.
They're a minority of bearded blokes, these sorts of poseurs. But just like their expansive facial follicular protrusions, they're far more visible than a smattering of stubble or a few days' growth. And far more pretentious. I'm always reminded of the film Steel Magnolias, the resolutely clean-shaven 1989 classic, and the words of Drum Eatenton, played by its only moustachioed actor, Tom Skerrit: an ounce of pretension is worth a pound of manure.
Razors at the ready. At least for a trim.
Follow the project at 100beards.tumblr.com. The '100 Beards' book is available now from 100beards.bigcartel.com, priced £25. See more of Jonathan Daniel Pryce's work at garconjon.com
Reuse content