The steady rise of vintage has led to something of a devaluing of the concept, thanks to musty warehouses chock-full of cast-offs repurposed with a liberal dose of irony and Febreze. But there is as much difference between a truly special vintage find and a discarded C&A dress as there is between a bottle of 1945 Château Pétrus and a dusty bottle of Blue Nun.
Lynn Yaeger, the esteemed New York-based journalist, knows her fair share about bargain-hunting – and the relative worth of the treasures it can turn up. A former fashion reporter for The Village Voice, Yaeger's 30-year career at the New York news institution came to an abrupt end when she was let go in 2008. A lifelong love of bargain-hunting has seen her flourish in the second stage of her career, though, chronicling her exploits for American Vogue, where she is a contributing editor, as well as the most recent addition to her CV – curator of the vintage section of yoox.com. Yaeger's inaugural collection for the site, which specialises in end-of-season designer clothing, celebrates 10 years since the retailer launched in Japan. As such, her first collection, Mezurashi Hakken, which translates to "Rare Discovery", celebrates the Japanese revolution of the early 1980s.
"I've been working with yoox.com for several years," Yaeger says. "I met Federico Marchetti [the founder] when I was interviewing him for vogue.com and we hit it off. I love online shopping for designer clothes, and I don't care what season they are from!"
While Yaeger's work and nose for a bargain has seen her travel all around the world, and provided her with unprecedented access to the treasure troves of the fashion world, she has always been remarkably democratic about sharing her secrets. Yaeger is renowned as much for her unique appearance – her Kewpie-doll mouth, the rouged cheeks of a china doll and hennaed undercut bob – as for her writing. Her embrace of this eccentricity was in part inspired by some of fashion's late greats – such as Diana Vreeland, Anna Piaggi, Isabella Blow – but also as a form of insulation from the vagaries of an industry in which you can be deemed passé almost instantly.
Mezurashi Hakken: the Japanese Revolution collection
Mezurashi Hakken: the Japanese Revolution collection
1/4 Mezurashi Hakken: the Japanese Revolution

Comme des Garçons jacket, yoox.com

2/4 Mezurashi Hakken: the Japanese Revolution

Kansai Yamamoto blazer, yoox.com

3/4 Mezurashi Hakken: the Japanese Revolution

Issey Miyake ivory dress, yoox.com

4/4 Mezurashi Hakken: the Japanese Revolution

Miyake blue dress, yoox.com
This latter idea – that something doesn't stop being beautiful when next season starts – certainly chimes well with yoox.com's ethos, and would explain her simpatico relationship with Marchetti. By the same logic, Yaeger's finds must be truly special in order to stand up to the modern-day market: "My role is to find wonderful vintage items for people to wear. You have to be able to wear the clothes – otherwise they belong in a museum showcase, not in your closet. No to decay and deterioration!"
For her first collection for yoox.com, subtitled the Japanese Revolution, Yaeger has focused on the groundbreaking work of that country's designers. As such, the work of Rei Kawakubo of Comme des Garçons, Junya Watanabe, Issey Miyake, Yohji Yamamoto, Kenzo Takada and Kansai Yamamoto, which caused a rethink of ideas of shape, colour, luxury and gender, has been expertly collated. "These clothes are revolutionary in their conception and execution," says Yaeger, who "searched the world" with a vintage-product expert from Italy. "They are beyond season, they never date. Clothes that look a little strange on the hanger can be wonderful on the body. For this collection, each piece had to be a unique, interesting example of each designer's contribution, and they have to be wearable." Miyake's signature pleats, Kawakubo's avant-garde creations and Yamamoto's ethereal romance are all represented, and, Yaeger believes, are "as fresh and interesting as the day they were first made".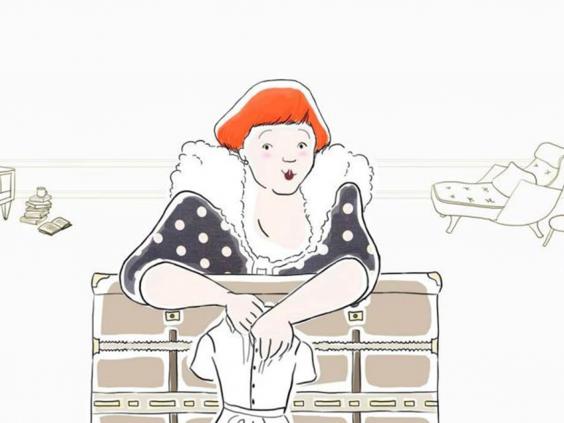 "The internet makes treasure hunters of us all," Yaeger says. "There is literally the world at your fingertips now. The same rules apply as when you are at a massive flea market – decide on two or three things that you are looking for and try to ignore all the rest." Such advice may be easier to dispense than to follow, but thankfully in this instance, Yaeger and yoox.com have done the hard work for you.
Mezurashi Hakken: the Japanese Revolution, is curated by Lynn Yaeger. Prices start at £150, yoox.com
Reuse content