Lots of people are dubbed 'pioneering' or 'landmark' in fashion. Fabien Baron, aged 55, is one of the few who live up to the moniker.
A creative director, in the truest sense of the word, Baron's eye has dissected and reworked numerous magazines – his work with Liz Tilberis, former editor in chief of American Harper's Bazaar, helped define the graphic architecture of the Nineties. Full stop. The publication they created was dubbed the most beautiful in the world, and changed the way magazines looked for ever.
Baron has also reworked the visual identities of French and Italian Vogue, and Interview, where he is now editorial director. On the side, he's devoted time and energy to the aesthetics of hospitality, fine jewellery and home furnishings. Baron is a sculptor, of sorts. Give him a lump of paper, and he can whittle you a brittle, perfectly-styled magazine – in a few months, mind
Where to turn that 'pioneering' talent next? The Arctic Circle, of course. Collaborating with Leica and Moncler, Baron travelled to Greenland to photograph a clutch of monumental ice floes, creating striking black-and-white images as graphic and stylised as a magazine page.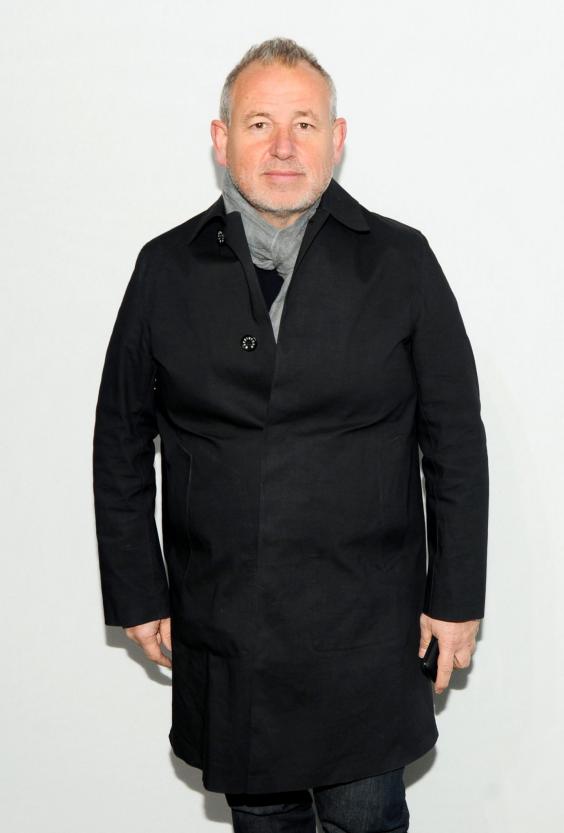 Moncler's role? Besides outfitting Baron and crew for the expedition in padded down layers, the brand customised a Leica camera to withstand the extreme conditions of the inhospitable glacial terrain.
The final results, a selection of images capturing the majesty of the Greenlandic icescapes, like truly titanic stills from a long-forgotten silent era epic, were unveiled this week at Sotheby's as part of Frieze (no pun), with plans to drift to New York shortly.
Leica x Moncler is on sale from October, in Leica monobrand stores and on moncler.com