A digital comeback
Aren't we all ready for some airbrushed hyper-unreality? Louis Vuitton's spring/summer 2016 campaign, previewed by womenswear artistic director Nicolas Ghesquière last week, apparently stars Final Fantasy XIII character Lightning in a variety of Vuitton get-ups. In May, the Metropolitan Museum of Art in New York opens a show dedicated to the fusion of fashion and technology, Manus X Machina. Expect interesting looks on the red carpet for that one. The whole thing, though, is less a riposte to the picture-imperfect likes of Dove's Real Beauty campaign and more an exploration of fashion as fantasy, and of the new digital frontiers offered in everyday life. Ghesquière based his Anime-ish Vuitton show, in part, on the new Rift virtual reality gaming headset by Facebook subsidiary company Oculus – it's going on sale early this year, apparently; an HTC competitor isn't far behind. I'm not advocating blanket Photoshop, but it seems foolish to imagine every campaign will be shot on grainy Polaroid when we're all experiencing the world in digital HD. 
Dior's latest dauphin
Who will take over as head of Christian Dior, one of France's most prestigious and historically important houses, and a touchstone of haute couture? Speculation has been rife since the departure of Raf Simons in October – only stoked by the announcement that an in-house team will complete the forthcoming three collections, leaving Dior execs plenty of time to hand-pick a successor before the 70th anniversary of the New Look next year. Given the jumble of departures over the past 12 months – Alber Elbaz leaving Lanvin, Marc Zanini departing Schiaparelli – there's plenty of hands free. Personally, I'm not discounting Olivier Theyskens, the brilliant 38-year-old Belgian who has worked for Rochas, Nina Ricci and Theory, as well as his own line. He left that gig in 2014, and his historical, romantic, couture-tinged sensibility (and dab hand with a bit of crin) would fit Dior like a hand-sewn couture dress. I wager the name will be announced before the close of the Paris autumn/winter fashion week in March.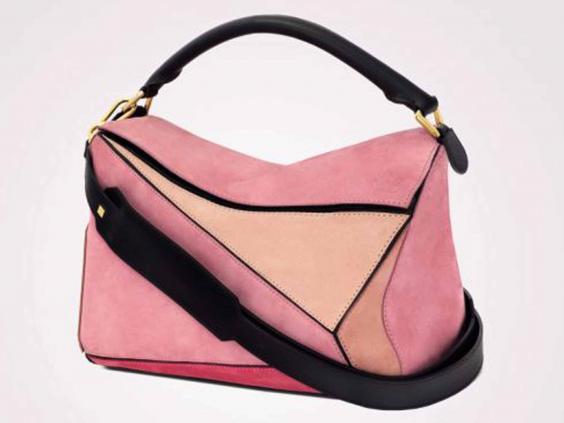 New must-haves
I hate that phrase. But the fresh crop of "musts" are possibly indicative of a recovering economy – or just of credit being readily available again, despite the collapse of the Chinese yuan in June, and the bottom falling out of the oil market just last month. Luxury purchases have been predominantly safe over the past few years: things like little black handbags by Chanel or polished leather Birkins from Hermès. The former don't release figures, but the latter saw turnover jump by 20 per cent in the first half of 2015. And yet the runaway hit of December, according to e-commerce platform Lyst, was the brightly coloured, oddly shaped Loewe "Puzzle" bag – in terms of social media mentions, browser searches and, of course, sales. Definitely not a safe choice. 
Others set to make it big in 2016, I reckon, are Gucci's multitude of mule variations (best with outré carved heel), paper-thin witchy-poo pointed flats shown everywhere from Céline through Miu Miu, and newly remixed Louis Vuitton Petite Malle bag – a chunky minaudière named "the Nintendo".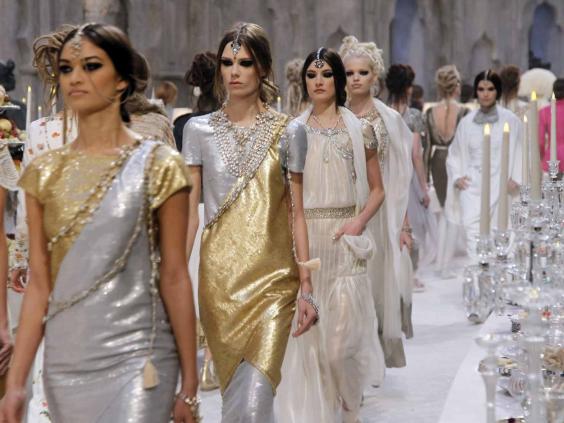 Where is the new China?
The Chinese yuan crashed back in June – and the fashion industry felt it. Shops were shuttered, expansion stunted. Both Burberry and Prada posted profit figures reflecting the contraction. The question now is: "who next?" Or rather, "where next?" Where will fashion's future bull market emerge from? Brands seem to be hedging their bets on Latin America: Louis Vuitton is set to show in Rio, and Chanel in Cuba. But Brazil's economy – the largest in the region – is contracting at its fastest rate since the Great Depression; inflation is above 10 per cent, and the finance minister Joaquim Levy resigned in December. Not a great environment in which to hawk handbags. 
My bet? Keep your eyes on India. The second most populous nation in the world has been an emerging luxury market for a while: according to research firm Euromonitor, Indian luxury sales grew 25 per cent in 2014 – against just 7 per cent in China. The number of millionaires has also increased by 17 per cent in the past year. While India is still outside the top 20 markets (just), it is on course to become a home market worth £2.7bn by 2020, not including tourism (where China still leads). This may be the year it breaks through.
What Nat did next
Natalie Massenet, the founder of net-a-porter.com who stepped down prior to a merger with the Italian Yoox Group in September, was made a Dame in the New Year Honours list. Her next step is uncertain: she incorporated a new company, ironically titled Imaginary Ventures, and listed her occupation as "None". She's also tied to a 12-month non-compete agreement with her former company, according to WWD. Despite those assertions – and her continuing role as chair of the British Fashion Council – I suspect the Dame has a plan up her perfectly pitched sleeve for 2016.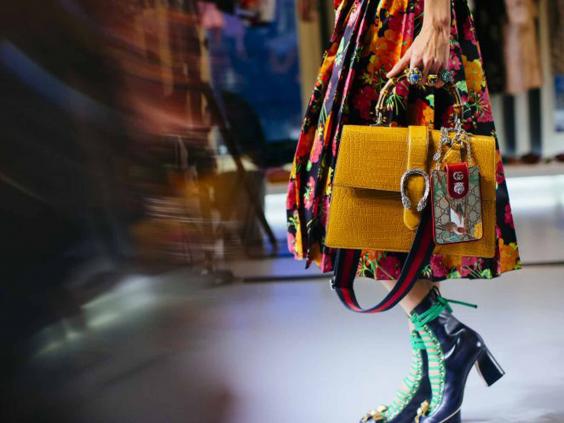 To pre or not to pre
Last year marked the pinnacle of the pre-collection – Louis Vuitton went to Palm Springs, Chanel to Seoul and Gucci joined the Pre Parade, staging its first-ever Cruise catwalk show in New York (London's set to follow this summer). But could 2016 mark the waning of the fashion cash cow that now accounts for two-thirds of brands' sales? The hyper-cool Céline not only eschews shows for its Cruise collections, it doesn't even release images until the stuff hits the shop, a good six months after everyone else. Proenza Schouler has followed suit this season. Last December, Dior staged a flashy show in Tokyo for its pre-fall collection; come 2016, it's showcasing to editors only. Is it a turning point? Have we reached fashion show saturation? Has the Cruise cruise finally docked? 
A return to the street
Alessandro Michele – he who must be obeyed at suddenly so-hip-it's-profitable Gucci – has espoused the girl on the street as his inspiration. It feels less like a riposte to the critics (online and established) who sneered at his opening Gucci gambit resembling the thrift store threads of Williamsburg-via-Shoreditch hipster types, and more an acknowledgement of their point. For a marketing buzzword, "Normcore" seems resolute not to die. Streetwear takes centre stage in 2016 – the appointment of Demna Gvasalia of Vetements to the prime post of Balenciaga artistic director fairly assures it, obsessed as he is with clothes for real people to really wear. Sounds revolutionary? In high fashion, it is. Maybe 2016 will be the year when designers get real.
Smelling success
Rumoured in the pipeline for four years, 2016 will – allegedly – be the year Louis Vuitton releases a perfume. The brand has had them in the past, albeit before it became a multibillion behemoth – this as-yet-unnamed concoction was due to launch in 2014. It is being devised by parfumier Jacques Cavallier-Belletrud; last year, Vuitton boss Bernard Arnault told French newspaper Le Monde that 2016 would mark the release. Wait with baited breath, and open wallet. I predict it will smell like leather, and cost the earth.
Reuse content