Normally, if I were interviewing someone and their eyes wandered over my shoulder to the arse of the waiter serving us, I'd be more than a bit irked. But it's fine when it's Jess Hallett.
That's part of her job.
No, she isn't the chief underwear engineer at M&S, nor a male lap-dancing club's proprietress. Hallett is one of the most in-demand casting directors in the fashion game. Come the end of the spring/summer 2016 menswear season – whose three-week, four-city European jaunt finishes this Sunday – Hallett will have looked at a few thousand men, sizing them up and singling out the ones she thinks make the grade for her clients. It actually all sounds a bit "bordello", but Hallett's clients are companies such as Maison Margiela, Ermenegildo Zegna Couture and Alexander McQueen – she's worked with the last since 2003 – and she is tasked with helping them to pull together the perfect batch of male models for their catwalk shows. Come September, she does it all again for women, with labels including Roksanda and Balmain.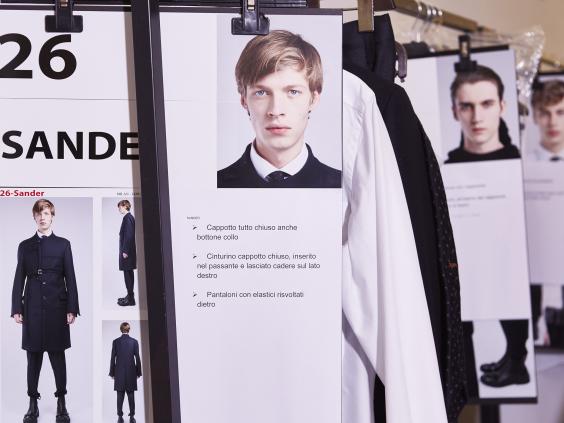 That's why Hallett is looking at our waiter's bum; though she's more into the face. "Great nose," she mutters, sizing him up, possibly placing him not in a fashion show, but in an advertising campaign or an editorial (she works with photographers including Nick Knight, and magazines such as V and AnOther).
That's the job of the casting director: to find the right face, or body, for the right job. Others at the top of the game include Ashley Brokaw (who casts Prada and Miu Miu) and John Pfeiffer (Dior and Victoria's Secret). Their role has proved pivotal in the identity of modern fashion houses, given that pictures from their shows and campaigns forge a global brand image. That has always been the case, of course, but it's only recently that that all-important identity has placed such focus on the bodies wearing the clothes – especially when it comes to menswear. "There are such distinct, different tastes with men," Hallett comments. "A Versace or a Calvin Klein body is very different to a Jil Sander or a Prada body."
"People are really into stating their visual identity," she says. "When you go to a Comme des Garçons show, you know the kind of cast they're going to have. You know when you go to a Givenchy show. They may surprise you, but it's not that radically different. There is a really strong identity."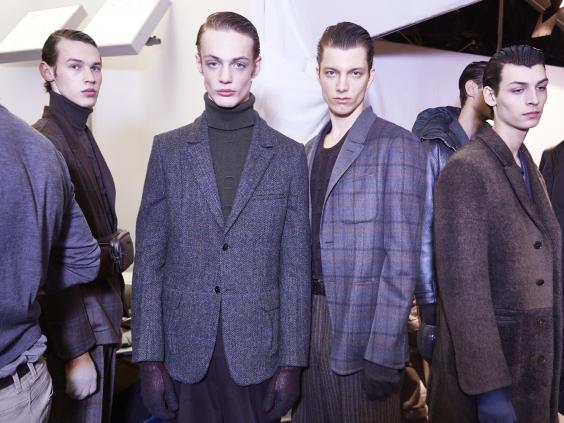 Hallett says her focus is on newness: "Everything is about the new – every show is about how many models they've got in it that no one has ever seen before. That's the thing now."  That approach is in direct opposition to the era of the Supermodel, when the same models "walked" show after show. Kate Moss would appear on the catwalks of Versace, Calvin Klein and John Galliano, despite the disparity of those designers' visions.
Incidentally, Hallett was there at that early stage, alongside Moss. Hallett met her when Moss was just 15. "I went to a John Galliano show in the Duke of York Barracks," Hallett recalls. "I happened to be standing next to Sarah Doukas [the founder of Storm Model Management] watching the show. Kate Moss was in the show, as a little waif, a nymph… It was 1989. I said, 'Oh my God, she's gorgeous!' And Sarah said: 'She's mine.' Then we got chatting – I said I needed a job, and she said she'd give me one!"
Having already worked in the studio of the photographer Carrie Branovan and for an agency representing talent such as the stylist Judy Blame (who Hallett didn't realise was a man, until they met face to face), she moved to Storm to become a model booker – eventually the head booker – travelling the world with Moss in particular as she ascended rapidly to stardom. Hallett co-authored Moss's 2012 book. She was also maid of honour at her wedding.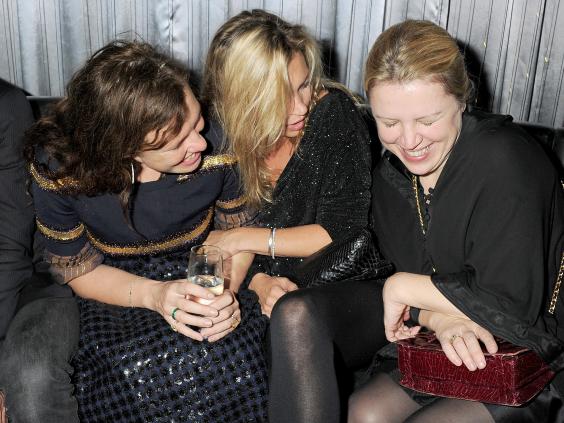 After a decade at Storm, in 1999 Hallett decided to go it alone – almost. She co-founded Darling Productions with her best friend, Sarah Murray. Her first client was the designer Luella Bartley, then producing her first official show as part of London Fashion Week (the previous one, titled Daddy, I Want a Pony, was staged as a sit-in in the flat of Steve Mackey, the bassist of the band Pulp and the boyfriend of Bartley's stylist friend Katie Grand). "We were very… well, I wouldn't say unprofessional, but it was a learning curve!" Hallett laughs. "Luella wanted to do a fashion show – and I said, 'Oh, I know about models! I'll cast it for you!' That's how I became a casting director." It's a lasting relationship: in 2014, Bartley again turned to Hallett to cast her shows for an 18-month stint at the New York label Marc by Marc Jacobs.
In between, Hallett cast for the rest of the best – including Comme des Garçons ("all non-models at that time; we did that for two or three years"), Jil Sander and Alexander McQueen. Hallett began working with Lee McQueen in 2003 – casting shows that helped to cement the designer's reputation as an unparalleled showman, such as his October collection that year, inspired by Depression-era dance marathons. "It was always a very specific idea of what he wanted… It was how he wanted the story to be told," Hallett says. When I ask her which shows she would like to use to represent her career, her immediate response is: "Any of Lee's."
Hallett admits that her role is frequently hazy in the eyes of those outside of the fashion industry. But just as the cast of a film frequently determines its success, so does the cast of a fashion show. And just as the actress Lana Turner was scouted at a malt shop, and Kate Moss in the departure lounge of JFK, Hallett is on the lookout for talent everywhere.
Incidentally, she left a card for that waiter.
Reuse content