Until recently, the world of male modelling has been the domain of underwear, dominated by muscled adonises thrusting their bulges upon the fashion world. But, the landscape of casting is changing.
As a result the number of alternative modelling agencies has grown significantly over the past few years with the likes of AMCK offering an alternative vision for both menswear and masculinity.
"There is a trend towards street casting and this season in london we have seen lots more edgier young guys on the catwalks. Designers are trying to connect more to their audience especially here in London," Aicha McKenzie, CEO and director of AMCK Models London told The Independent.
"We have a responsibility to offer the designers a diverse cast. If the agents don't have a diverse selection then how will we ever see more diversity on the runway?" she added.
A seismic shift in the industry has seen a new breed of beauty replace underwear-clad hunks for a less conventional aesthetic. Finally, what it means to be a male model is changing.
Largely thanks to the rise of designers like Raf Simons, Gosha Rubchinsky and Rick Owens - whose designs draw influence from music and underground culture - rakish and alternative youths are the new reverie.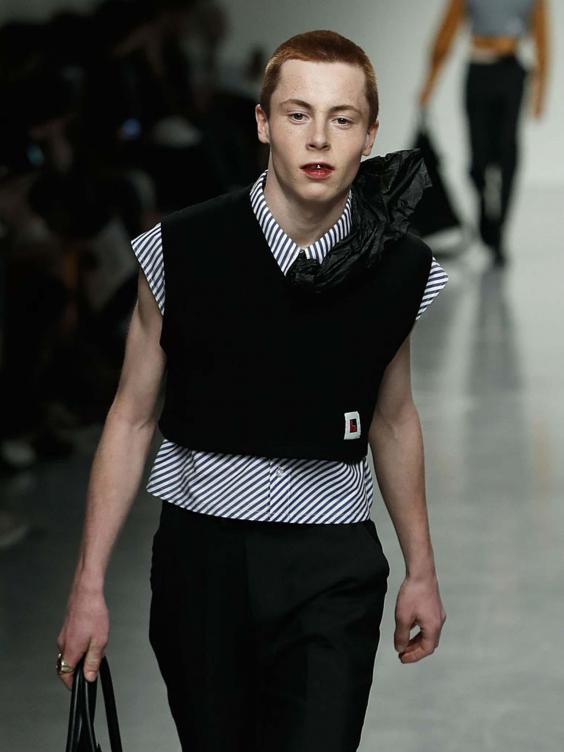 Gosha in particular, is famous for his use of street cast skaters, using young, unruly teens as his muse. For spring/summer 17, the designer even went as far as to post an open casting call via social media in the hopes of unearthing new and unlikely visions of masculinity.
It seems that the Internet has changed the game here with a new breed of potential stars flooding Instagram. Nowadays, the fashion industry is so readily commanded by the street, not the catwalk. 
This coupled with the realisation that there is an entire realm of beauty left unexplored has pioneered a new archetype of male model that remedies the bland mainstream. Here, nonconformity is key.
As an agency, AMCK is keen to challenge the industries perception of what male beauty means today, signing a new wave of boys that eschew stereotypes. They are beautiful, but not classically so.
This season, AMCK sent a flood of alternative models down the runway with Sam Lloyd-Roberts fronting Xander Zhou and Zach Norton opening for J.W.Anderson.
But what is it that sets these boys apart from the chiselled buffs of yesteryear?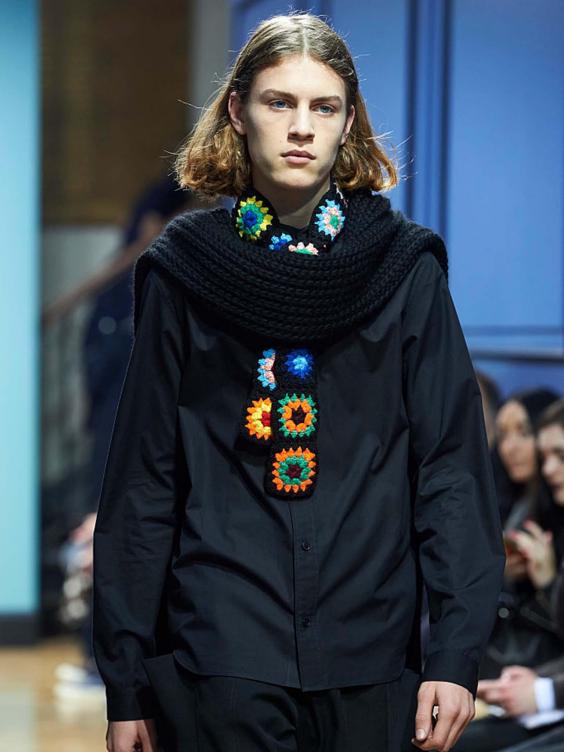 "We are really about finding people that can make an impact. They need an exciting personality, to be dynamic and to make a difference to the industry in some way," said Aicha.
"Zach Norton is the British new face taking the industry by storm. He plays drums in a band, was scouted at 15 years old and walked exclusively for Burberry in September."
He's quintessentially British, humorous and fun. Plus, his pretty, gender neutral looks and personality makes him a favourite with casting directors.
On the other end of the spectrum we have Shaun Ross; the albino supermodel and humanitarian activist who's movement "inmyskiniwin" is all about empowering people to love themselves as they are no matter what. 
Shaun's epic personality has seen him conquer his disabilities to appear on the cover of Vogue and shoot world wide campaigns including Will-I-am's new headphone range with Kendall Jenner and Naomi Campbell."
Together, menswear designers and offbeat male models are challenging our perception of what it means to be a man in fashion. Suddenly, real people are taking over the runways.
Reuse content