Anna Wintour is the latest famous face to take part in the Ice Bucket Challenge which sees subjects get soaked in the name of charity.
In the video Wintour is pictured sitting alongside a group of children in her trademark bob and sunglasses combination.
The legendary bob finally gets flattened when the world famous fashion editor gets drenched in water.
Wintour who was originally nominated by her daughter, Bee Shaffer, nominates tennis player Roger Federer and actor Dominic West to continue the challenge.
The Ice Bucket Challenge raises money and awareness for the neuro-degenerative disease ALS involves emptying a bucket of ice cold water over your head and nominating individuals to embark on their own attempt.
Other celebrities that have taken part include Cheryl Cole, Gisele Bundchen and Cara Delevingne.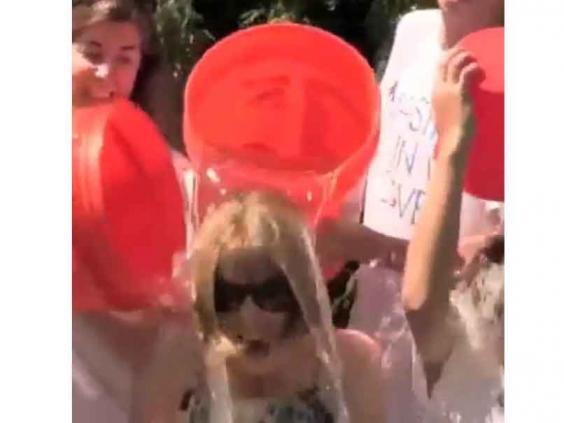 Reuse content