Just a week after US Vogue came under harsh criticism for publishing an article about the age of the 'big booty,' the LA Times has sparked a similar row for a feature on cornrows. 
The LA Times published an article this week on hair trends titled 'Head-turning hair fashions for fall: bangs, rows and tails.'
In the feature the writer Ingrid Schmidt discusses "the comeback of cornrows."
Schmidt uses examples of various famous celebrities including Cara Delevingne and Kristen Stewart to demonstrate the popularity of the new trend.
"Move over, Bo Derek. Far from the bead-bedecked cornrows and plaits the actress wore in the 1979 film "10," cornrows with a punk vibe have shown up recently on model Cara Delevingne, singer Rita Ora and actress Kristen Stewart, as well as on the Alexander McQueen, DKNY and Marchesa runways. Madeline Brewer in "Orange Is the New Black" was another forerunner of the trend" writes Schmidt.
However, critics have taken offensive to the article for ignoring the cultural diversity and history of the cornrow with Schmidt failing to make any reference to it in the feature and by focusing predominately on white celebrities.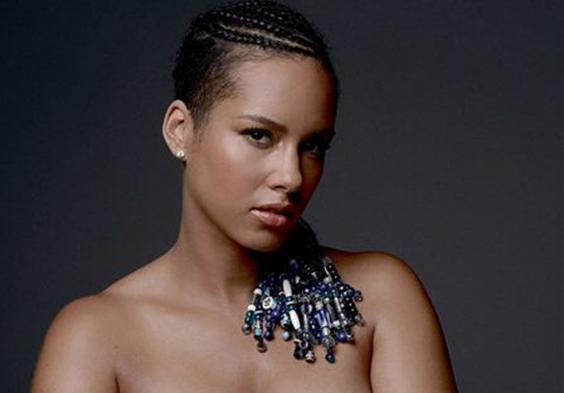 Kara Brown who writes for blog jezebel.com argues:
"If Schmidt came out and just said, "Hey, white women are just now discovering cornrows even though they have obviously existed forever," that would have been fine. WHATEVER. I can understand that being a story. But by not referencing a single black person, she is implicitly suggesting that these white women truly are the harbingers of this trend."
LA Times' 'Cornrow Comeback' celebrities:
LA Times' 'Cornrow Comeback' celebrities:
1/5 LA Times' 'Cornrow Comeback' celebrities

Kristen Stewart at the Sundance Film Festival

GETTY

2/5 LA Times' 'Cornrow Comeback' celebrities

Cara Delevingne at the 2013 Met Ball

Getty

3/5 LA Times' 'Cornrow Comeback' celebrities

Rita Ora at Radio 1's Big Weekend

Getty

4/5 LA Times' 'Cornrow Comeback' celebrities

A model wears cornrows at the autumn/winter 2014 Marchesa show

GETTY

5/5 LA Times' 'Cornrow Comeback' celebrities

A model at the Alexander McQueen autumn/winter 2014 show

GETTY
The article has attracted attention of Twitter too with users taking to the social media site to express criticism for the article:
According to the LA TImes, corn rows just came back in style for girls. Ummmmmmm.....

— RodneyRosavelRusanW_ (@RRRWilson) September 24, 2014
The LA Times is the latest publication to try and Christopher Columbus Cornrows. Zzzzzz..

— Amour West (@MsAM0UR) September 24, 2014
That LA Times article literally found every single non-black example of cornrows that ever existed. I simply cannot.

— Diana Lynn (@LifeandDimSum) September 23, 2014
Reuse content