The pint-sized principality of Monaco is currently registering with uncharacteristic impact on many radars. For most, the Nicole Kidman film Grace of Monaco – premiered earlier this week a little way down the coast in Cannes – is throwing the world's second-smallest country into the international spotlight.
The fashion industry, however, couldn't care less about that. Their attention is on Monaco because on Saturday evening Nicolas Ghesquiere showed his second collection for Louis Vuitton. The season he showed is Cruise – sometimes dubbed "Resort" or simply "Pre". The latter may be short but it is, arguably, the most accurate description for these collections, designed and presented between the traditional spring/summer and autumn/winter axes of the fashion world. Originally, Cruise provided simple attire for wealthy clients holidaying during the winter months – in effect, "prequels" or "previews" to upcoming spring/summer wares.
Cruise, Resort, Pre, whatever. These collections are now big business – hence the fact Louis Vuitton flew an assortment of press and celebrities to Monaco. This was not only Ghesquiere's first Cruise show, but the first Louis Vuitton has ever staged. Its previous creative director, Marc Jacobs, didn't even design that range – it was handled by Louis Vuitton's former head of womenswear Julie de Libran, who incidentally was this week named Creative Director of the house of Sonia Rykiel.
So why have Louis Vuitton elected to show Cruise? Because these "pre-collections" are best-sellers. "Cruise is our most important collection," stated Michael Burke, Louis Vuitton's CEO, over lunch beforehand. Then he corrected himself. "It's everybody's biggest collection."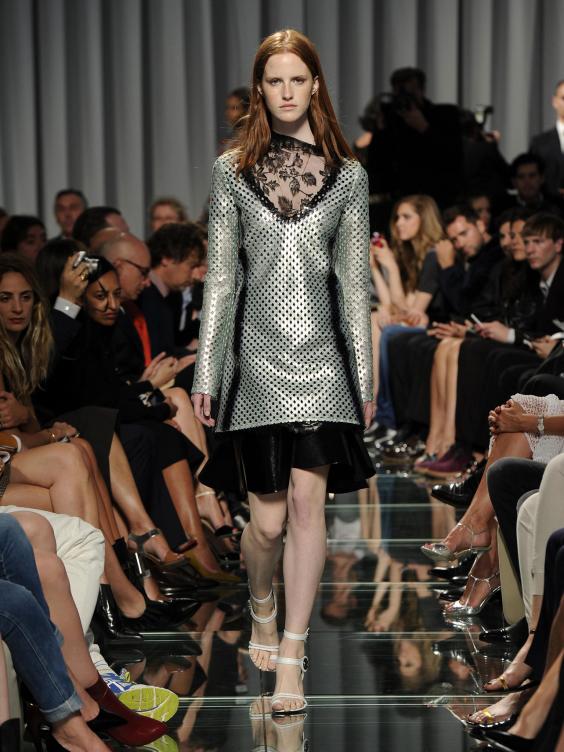 That goes some way to justifying the amount evidently lavished by Vuitton on their show: erecting a custom-built glass cube in a square shadowed by the Monégasque palace. It also explains the fact that Louis Vuitton's is the third extravagantly-staged presentations in the past fortnight by Raf Simons for Dior and Karl Lagerfeld for Chanel.
However, as the show started, a motorised curtain unfurled around the venue, blocking out the palace square's wedding-cake architecture. We could have been in any city – Paris, perhaps – seeing a collection staged during the biannual fashion weeks that constitute fashion's own version of that Monaco institution, the Formula One.
What statement was Nicolas Ghesquiere – one of the few designers worth listening to in international fashion - trying to make? Maybe that, although Cruise is fashion's favourite cash cow, it's no excuse for lazy design.
There was nothing lazy about Ghesquiere's Vuitton show, evident immediately as the models took turns around slalom catwalk bends atop a film by French video artist Ange Leccia of water undulating over pebbles. There was very little that felt Cruise either – besides that film, and the obvious subterranean subtexts to skirts with designs that resembled seaweed, puckered at the waist so they seemed to ebb and flow around the limbs.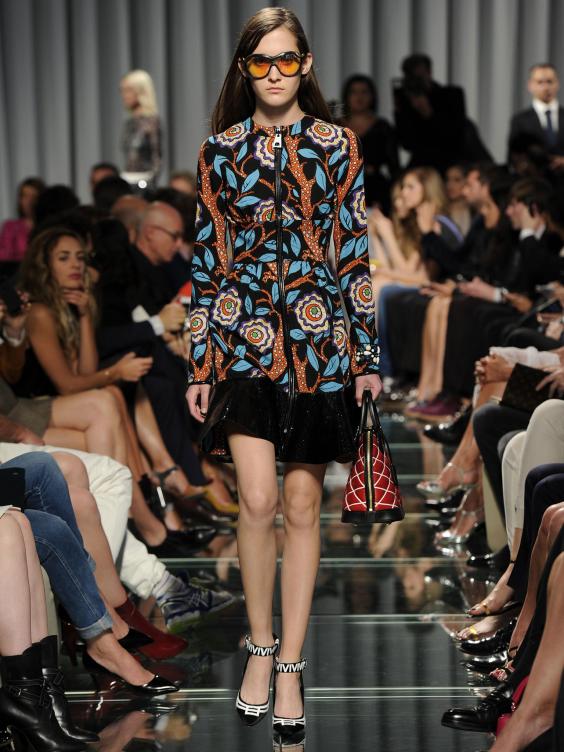 Ghesquiere frequently drew on the extreme sports styles of surfing and scuba in his collections for Balenciaga (he designed the label from 1997 until 2012). Here, dresses were colour-banded like wetsuits and fastened with thick industrial zips, with portholes opening onto skin. In less skilled hands, those would have been funny, punny, "Cruise" at its most literal. Ghesquiere's mix of technique and dazzling textile (inlaid silks, custom woven lace, crusted embroideries like barnacles or sea urchins) elevated the simple inspiration.
In fact, it elevated this "pre" season as a whole. Ghesquiere didn't show "Cruise". He showed fashion – fashion with the painstaking hallmarks of an aesthetic that has lead the industry for almost twenty years, and continues to do so. In short, Ghesquiere showed us how Cruise should – and no doubt will – be done.