New York kicks off the global womenswear calendar for autumn/winter 2016, and its fashion week started on 10 February, but with what? A glut of shows proposing disparate messages, an overwhelming mêlée that, hopefully, will settle down once we lurch back across the Atlantic and begin to unpick everything. But perhaps it won't. New York's mishmash of shows reflects the industry right now: confused and confusing. 
Over the past few weeks a number of designers have announced changes to their selling and showing schedules. Tom Ford dropped out of New York's calendar: he will now show in September as his winter styles become available to purchase in store. Conversely, the Proenza Schouler label, headed by Lazaro Hernandez and Jack McCollough, will release eight styles immediately after their show on February. And in September, Tommy Hilfiger will release a collection called TommyxGigi, with model Jelena Noura "Gigi" Hadid, which will be available immediately. "It's like releasing an album," Hilfiger told the Business of Fashion website, shortly before the fashion week began, featuring shows by Rihanna and Kanye West. 
And just as the advent of MP3 and iTunes irrevocably changed the music industry, it seems the fashion industry is mid-transformation, again engendered, it's presumed, by the internet. Plenty of people are talking about the "fashion system" being "broken". It's very Roland Barthes – he hypothesised a fashion system whose language was geared, simply, to generating desire and selling. "It is not the object but the name that creates desire," Barthes said. "It is not the dream but the meaning that sells."
I wonder if it is presumed that the semiotics of "buy-it-now" and "straight-from-the-catwalk" will shift clothes? Because consumers aren't the ones decrying the fashion system as "broken:" it's the luxury behemoths, because they aren't selling enough; because profits aren't constantly going up. Maybe the name is no longer enough to generate the desire? Or at least it isn't creating the kind of lasting desire that translates the catwalk hard-sell into clothing sales six months later. The natural solution is to truncate the gap, or remove it entirely. And if that doesn't work ... who knows?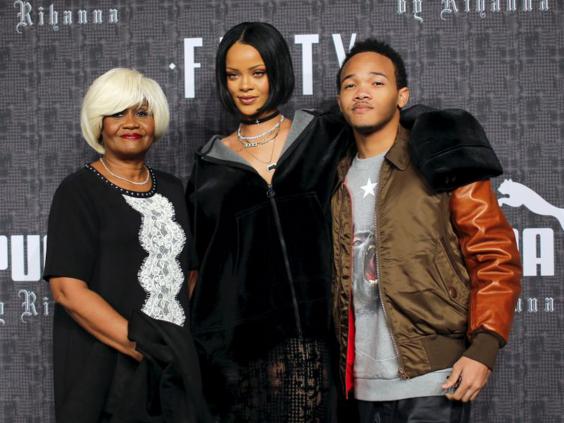 But back to New York, and different names hitched to the bandwagon of selling clothes: Rihanna and Kanye West. I wasn't in town for either of their shows – West's an 18,000-seater Madison Square Garden spectacular, the former a more intimate, conventionally "fashionable" affair for a few hundred seated guests. But did you really need to see either of them up close and in the flesh (or rather fabric)? Both are spectacles orchestrated and choreographed, like no other fashion show, for legions of fans and not the invited. That's the way fashion shows have been skewing for a while, with the advent of the live stream and a global audience, but it took a showman such as West to snip the "fashion" away artfully, like an extraneous sleeve or a few over-long inches of hem, and leave us with just a "show". 
That is also a dig at West's clothes, which were neither fashion nor especially fashioned, comprised as they mostly were of holey knits, frayed sweatshirting and tugged-up-too-high semi-sheer tights. This is the third fashion show by Kanye West under the label "Yeezy", and it is virtually indistinguishable from its predecessors, except this one had Naomi Campbell padding down the catwalk in a moth-eaten full-length mink, as if she'd gone rogue from an early 1990s George Michael video.
The early Nineties were a period when fashion slipped into the doldrums. Global recession and the Gulf War stunted luxury clothing purchases and ideas stagnated. Designers began to ransack the 20th century for retrograde clothing styles tinged with nostalgia that may entice people to buy. The supermodels emerged as a distraction – or, perhaps, as amplification of fashion's removal from everyday life, unreal bodies on which to parade the unreal clothes of Thierry Mugler and Jean Paul Gaultier, geared to spectacle and to shifting millions of litres of perfume (neither designer produces ready-to-wear clothing any more, thanks to the money they made from their respective bestselling scents).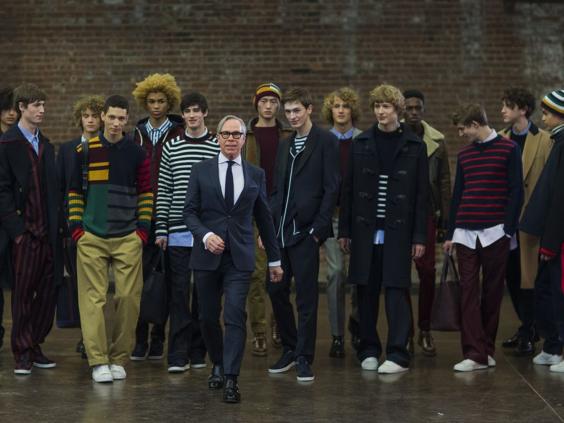 Perhaps the advent of celebrity designers – West and Rihanna most recently, but also Victoria Beckham, who shows tomorrow, and Mary-Kate and Ashley Olsen of The Row – serves a similar function? Namely to create a selling-point for the clothes other than their actual design, a point of discussion. The Row and, arguably, Beckham, have transcended their celebrity to become designers in their own right. But still there's a fervid curiosity not about their garments or their ideas, but about them as individuals. About their names. 
And it's the name, as Barthes said, that creates desire – at least, to click on a web link and look, if not necessarily to buy the clothes. Some designers don't even get that.
Reuse content