Whether at a barbecue or in the pub, lager is the fizzy golden drink we Brits are famous for enjoying – three-quarters of all the beer we consume in the UK is lager. Yet it's also long been written off as a cheap, flavourless brew. Of its reputation, "somm-ale-ier" Melissa Cole reflects, "The pile 'em high, sell 'em cheap brands have no right to call such drinks lagers; in general, they don't go through the lengthy cold maturation period that gives true lager its refreshing quality."
Yet change is afoot, and lager is experiencing a halcyon moment thanks to rocketing sales of craft brews – sales of Marston's Revisionist Lager have more than doubled over the past 12 months, while Marks & Spencer has seen its craft lager and ale sales rise by 24 per cent this year, thanks to launches such as its Five Hop Lager, matured for a month to let flavour and aroma develop.
What's more, it is British producers who are adding fizz to this new style, giving the German, American and Czech brands a run for their money. Here, the leaders of the new lager movement explain how…
The experimentalist
Purity Brewing's Florent Vialan is launching a lager called Lawless
The lager lowdown
"The big, national brewers will usually filter the beer, stripping it of the yeast and bacteria. But filtering and pasteurisation, which is when you heat it up and cool again, strips flavour too. Lawless lager is unpasteurised and unfiltered, so it has a lot of flavour. It's made from 100 per cent barley, we use proper lager yeast, it has a fruity complexity, and we use a higher amount of hops than a normal lager. The notes are lemon, orange, peach, grapefruit – it's good for a picnic.
"I do think our taste buds are changing. There are about 2,000 brewers in Britain these days, so you have to be good now. I certainly think Brits are trying to drink less and enjoy quality."
How to recognise a well-made lager
"Global lager brands are designed to be bland. They can use rice, corn, malt extract and sugars to lower the flavour. I have a degree in biotechnology specialising in fermentation, so I got my love for hops then. Lawless lager is aromatic and full-flavoured. But it's not all about hops. You must find balance when making lager. You must have a clean yeast from a clean ferment or you will have a bad lager. To some extent, our lager is back to basics, keeping the ingredients as fresh as possible."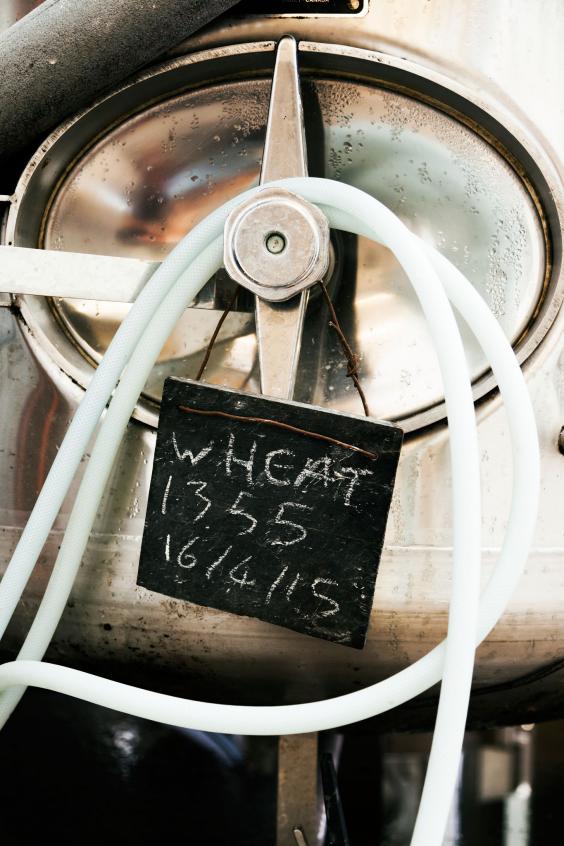 What you don't know
"We use four ingredients and our lager is matured for 40 days. Because it's natural, it has a shelf life of 12 weeks."
How to drink it
"A perfect lager is drunk at around 6C. I really like to drink it from a handle glass, as it's thick glass, which keeps it cold. We've cans now and people can buy it in kegs for weddings, which is fun. "
Want it?
330ml cans are available for £1.90 at puritybrewing.com.
The microbrewer
James Boatright brews at the Cotswold Brewing Company, one of the first companies to focus on craft lager
The lager lowdown
"Rick and Emma Keene started brewing lager 10 years ago at this microbrewery. It was far-sighted of them. We're small-scale – we brew 25 hectolitres a batch, in roughly a day, while a large brewery might do 100-200 hectolitres. If you're a British microbrewer, lager is the last thing you might try to make as it requires slightly more sophisticated equipment than ale brewing. But now, as more microbrewers have grown and invested in that equipment, the scene has flourished.
"All the beer we make here is lager. Cotswold's Premium is the most popular. It's richer, you're getting more hops flavour. We deploy conventional German techniques with funky hops from America called Liberty; they're floral with a slight herbyness."
How to recognise a well-made lager
"My main problem with British lager is it can be too sweet. It's usually from the fermentation. If you want to get geeky, it's the diacetyl – this makes it buttery – and the pentanedione, which makes it honey-like. It sounds nice, but you need a balance. Lager should be crisp and dry."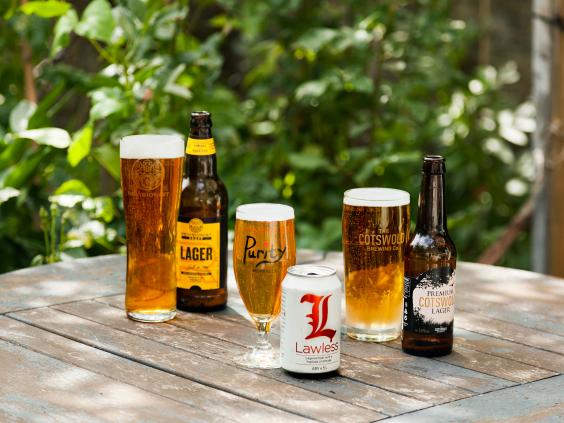 What you don't know
"The climate can affect lager production. The sun makes reactions happen faster, so we have seasonal variations, though we aim for consistency. Lager is the most difficult beer to make as you can't hide its flaws. It's a light drink that shows up mistakes."
How to drink it
"Our Premium is best drunk outside in the sun. One of our brewers likes it with Kalamata olives. I like it with curry. I always drink it in a pint glass, preferably a Willi Becher; that way, you get the malty, light, hoppy aromas."
Want it?
The Cotswold Brewing Company produces seven lagers, stocked draught in pubs in the Cotswolds, London, Oxford and Bristol. Cotswold's Premium is £2 a bottle (330ml) or £45 for a 24-bottle case (cotswoldbrewing.com).
The hops chief
Emma Gilleland is director of brewing at Marston's and was named by the BBC as Britain's most influential female brewer
The lager lowdown
"We've a dozen to 16 brewers at our five breweries. They're an exciting group and they have a chance to try new things. For a bigger brewery, that's rare. We came up with the idea of Revisionist craft lager about three years ago. It's the first keg lager from Marston's for 30 years.
"One of our masterbrewers, Simon Yates, created it. He is very creative with new recipes and has a natural flare for selecting hops. He selected Styrian Goldings hops from just below the Alps in Slovenia and two less well-known English varieties, Boadicea and Admiral. He wanted to introduce a sweet-citrus note reminiscent of tangerines and oranges.
"We also have an exciting project in the pipeline coming over the next year, though I can't say more for now.
"This new movement in Britain is good for everyone, from the hop growers to the bigger breweries to the smaller ones. It used to be just Foster's, Carling, Stella – but not any more."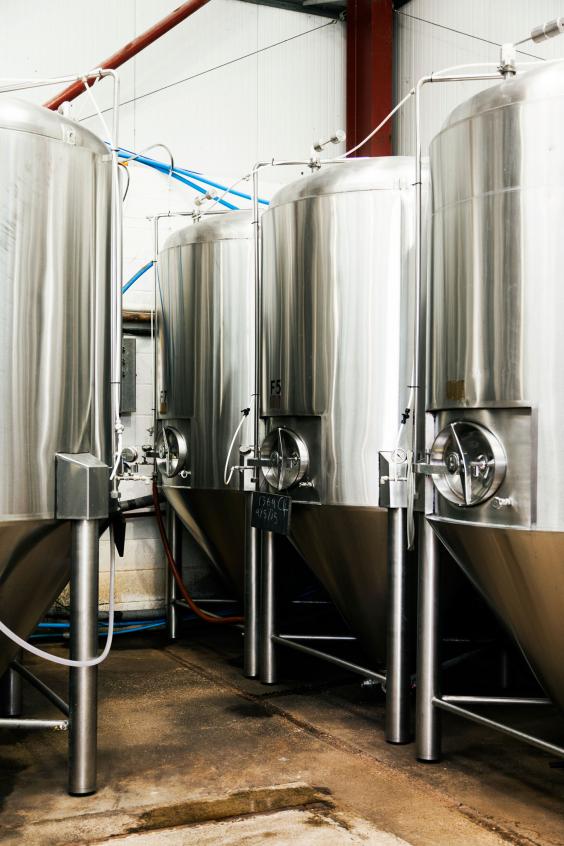 How to recognise a well-made lager
"When I drink lager, I look for a clean, crisp character and aroma and not that typical aroma you find, which is sweetcorny. The sweetcorn aspect is called DMS (dimethyl sulfide) in the industry. DMS is a characteristic of lager but it's subjective and you don't want too much. "
What you don't know
"Some people are blind to certain features in lager. I'm really sensitive to diacetyl – I'll pick it up immediately – but others will pick up, say, acetaldehyde, a green appley note. That's why we usually have four people on our tasting panels. We normally do it at 9.45am at the five breweries."
How to drink it
"I keep my ales in the garage and my lagers in the fridge. I like lager from a stemmed glass, a tulip glass, as it gives you the aromas."
Want it?
Revisionist Lager is at Tesco for £1.89 (500ml bottle) and available on draught in pubs (revisionistbeers.co.uk).
Reuse content