I am in a dimly lit Indian restaurant with a starter of the Mumbai classic samosa papdi chaat before me. Time for a beer, right? Wrong. For this is a tasting menu with matched wines at Gymkhana, sister restaurant to London's Michelin-starred Trishna, and I'm in the hands of sommelier (and co-owner) Sunaina Sethi. So, instead of a cold Cobra, I have a glass of an Austrian white wine made from the rather obscure Rotgipfler grape. And it works: it's fresh, zippy, spicy, with some sweet honey – it doesn't numb the palate as a pint of beer might, but adds another layer to the dish.
As part of this Unexpected Pairings night, we continue: a stone-bass tikka dish is paired with a slightly chilled red Barbera d'Asti from Piedmont's Michele Chiarlo ("light and delicious", read my notes); a kid goat methi keema gets a dry, spicy Cabernet Franc from Mendoza, Argentina, which has hints of green chilli; and a muntjac biryani meets its match in a fruity, peppery Syrah from Monterey, California.
Sethi, along with champagne expert Sandia Chang, her co-host for the night, is one of a new generation who are not just chipping away at the image of the starched and slightly snooty sommelier, but creating a style of wine service that is entirely modern, engaging and adventurous.
It's a change that Mark Andrew, co-founder and editor of Noble Rot magazine and senior buyer at Roberson Wine, has observed. "A lot of the most successful and classically inclined sommeliers have moved up and left the floor, leaving a space that has been filled by youthful, energetic and enthusiastic sommeliers," he says.
"It reflects the changes in the wine industry at large. This generation is so much more concerned about provenance: they're interested in wine made by people who care about the world, who have a story to tell about where it's from. It's about wanting something with a bit of soul. Being a sommelier is no longer an exercise in picking the most famous Bordeaux grand crus or big-name Barolos. It's been a collective awakening over the past decade, but it has really accelerated in the past two or three years."
Most expensive bottles of wine in the world
Most expensive bottles of wine in the world
1/10 1. Domaine de la Romanee-Conti Romanee-Conti Grand Cru, Cote de Nuits, France, £8,310

The most expensive wine in the world is described as the perfect Burgundy. The price has been moving upwards over the past three years, so get it while you still can.

2/10 2. Henri Jayer Cros Parantoux, Vosne-Romanee Premier Cru, France, £4,894

Another Burgundy, this one is a collector's item. It's also quite popular in Asia.

3/10 3. Egon Muller-Scharzhof Scharzhofberger Riesling Trockenbeerenauslese, Germany, £4,577

The first German wine on the list, this Riesling is produced in the Rheingau vineyard. The 2010 vintage was given a perfect score – 100 out of a 100 – by a major wine critic.

4/10 4. Domaine Leflaive Montrachet Grand Cru, Cote de Beaune, France, £3,716

The highest priced white wine from Le Montrachet, this is also the fourth most highly rated white from the region.

5/10 5. Joh. Jos. Prum Wehlener Sonnenuhr Riesling Trockenbeerenauslese, Germany, £3,415

Another German wine comes in at number five, and critics have rated it as the best white in the region. It has an overall score of 98 on wine-searcher.com – not bad.

6/10 6. Domaine Leroy Musigny Grand Cru, Cote de Nuits, France, £3,379

Another red from the Cote de Nuits, were the Le Musigny vineyard plays a pivotal role in local life – so much so that the village of Chambolle changed its name to Chambolle-Musigny in 1882.

7/10 7. Domaine Georges & Christophe Roumier Musigny Grand Cru, Cote de Nuits, France, £3,202

How about that Cote de Nuits? Another entry from Le Musigny, this is the second highest priced wine from the vineyard. The 2012 vintage was given a score of 98 out of 100 by The Wine Advocate.

8/10 8. Domaine de la Romanee-Conti Montrachet Grand Cru, Cote de Beaune, France, £2,948

This wine has received more awards than any other white in the region. It's also the most sough after Le Montrachet wine, based on user searches.

9/10 9. Domaine Jean-Louis Chave Ermitage Cuvee Cathelin, Rhone, France £2,403

The Ermitage (or Hermitage) is a rich Syrah-based red wine from the Rhone Valley. Ermitage wine can be traced back to 17th century, when it was an official wine in the courts of King Louis XIII and his successor Louis XIV.

10/10 10. Henri Jayer Echezeaux Grand Cru, Cote de Nuits, France £2,196

Yet another Grand Cru from the Cote de Nuits. Interest in this wine has fallen in recent years, but it's still popular enough to justify its extraordinary price.
Julia Oudill, who grew up in the French restaurant trade and now selects wines for London's Compagnie des Vins Surnaturels, agrees: "What happened in food 15 years ago is now happening in wine. We care where it's from."
I catch up with Oudill while she is in New York, checking up on her employer's branch in the city. Travel, and the cross-pollination of ideas it encourages, is a part of the modern sommelier's job. As the world has got smaller, with flights to every corner of the planet, the wine world's horizons have exploded. Look at a wine list in bolder restaurants and you're likely to find bottles from Croatia or Georgia alongside Portugal, Argentina, Tasmania and other sources of what is now recognised as world-class wine. And what was once esoteric – biodynamic and natural wines made without chemicals; "orange" white wines – is now more accepted.
The reason is that as sommeliers have become better travelled, so have customers. "People are now much more open-minded," says Oudill. And as the choice of wines has become more adventurous, so the presence of a guide at the table has become more important. "Sommeliers are on the front line," says Andrew. "They're the public face of wine and they get customers enthused about it. You can no longer come across as a snob."
Emily Harman is the antithesis of the old-fashioned sommelier. She's worked in restaurants such as London's River Café and Melbourne's Attica, and now runs her own wine consultancy. "There's a much more relaxed service style now," she says. "There's no more decanting over candles. For a long time, wine was linked to class, how much you earn, and a sense of ceremony. But now we know that wine is for everyone. Being a good sommelier is about how you make people feel. If you get customers to lower their barriers, they'll trust you and be more open-minded."
"The sommelier has gone from gatekeeper to facilitator," adds Andrew. "The good sommelier today is knowledgeable but wears it lightly."
With a more diverse world of wines to keep track of, the sommelier's role – already one more of long hours and lugging of cases than glugging of wine – is even more demanding. Travel and technology are the answer. "Sommeliers are no longer reliant on wine merchants to keep them informed; they're consuming much more media than before, not just Noble Rot magazine but also blogs and social media," says Andrew. "A sommelier I follow on social media recently posted a picture of a tasting of two Italian wines. One was very famous and I knew it immediately, but the other was new to me. I looked it up and it was a cult wine from a producer I'd never heard of. That made me want to track it down. It's a lot easier for the new generation of sommeliers to find out about new wines today – just follow the right people on Instagram."
Robin Barton is the editor and co-author of 'Wine Trails' (Lonely Planet), out in October
Julia Oudill
Wine buyer, Experimental Group London-Ibiza, and general manager, La Compagnie des Vins Surnaturels Seven Dials
"Basically, I was born in a restaurant and since the age of 13 or 14 I've wanted to work in one," says 25-year-old Oudill, France's Best Student Sommelier of 2009. "My father is a chef and my mother owns a restaurant, so I went to culinary school, where I specialised in wine. Later I worked in two- and three-star Michelin restaurants in Paris. The sommeliers there had an old-fashioned style and I wanted something a bit more rock'n'roll, so I moved to London at the end of last year."
Now in charge of the wine at Compagnie des Vins Surnaturels in Covent Garden, Oudill believes London's wine scene is more exciting than that of Paris: "In France, we only drink French wine. In Britain, because it's not a wine producer, wherever it comes from. Everything is faster, and I can access wines I can't access in Paris."
And London's sommeliers, she points out, are no longer "a tall guy with a tie".
"Sommeliers are younger now and there are more and more women. It's easier for the customer. Sometimes I sit with them at the table and ask them what the occasion [for their visit] is. Today, ordering wine is more of a conversation."
Sunaina Sethi
Wine buyer and owner, JKS Restaurants (Trishna, Bubbledogs, Kitchen Table, Gymkhana, Lyle's, Bao)
"For sommeliers, the past five years have been very interesting," says Sethi, 27, who does the wine buying for the acclaimed London Indian restaurants Trishna and Gymkhana, which her family own. "Previously, the customer would have said, 'I'd like a French wine.' Now it's, 'This is what I'm eating; what do you suggest?'
"To match food and wine, you have to keep tasting. Certain dishes are dreams to match: we have a salmon tikka dish that is cooked in a clay oven and I've got a Croatian blend of Chardonnay, Sauvignon Blanc and Malvasia that is creamy but fresh, which goes perfectly with it.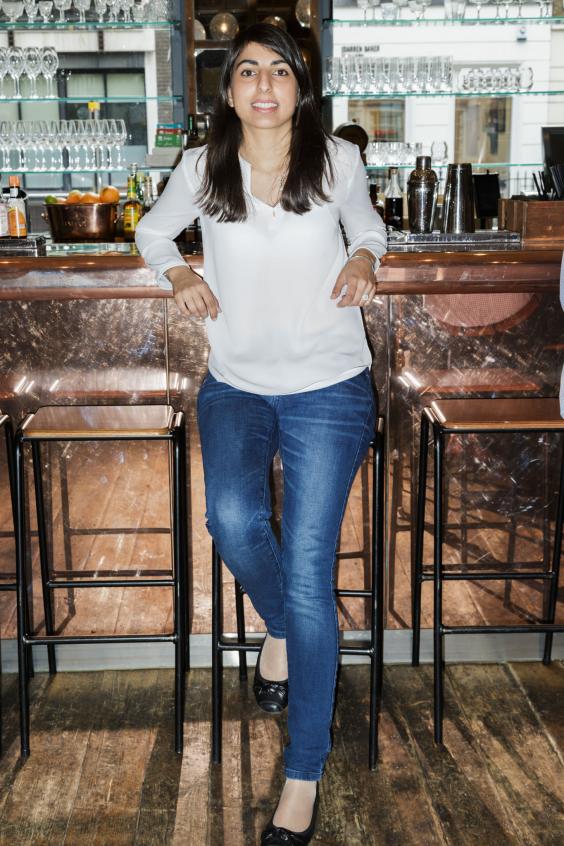 "People are getting more confident talking about wine," she adds. That might be because the profile of a typical sommelier has changed, too: "I was invited to a tasting of Bordeaux in the [five-star] Andaz Hotel [in the City] a few years ago and I walked into a room of middle-aged men. If I went back to the same tasting now, it would be very different."
And when it comes to the relationship between sommelier and customer, Sethi has some experience to draw upon: "I've asked about a £50 bottle and been recommended a couple of £120 bottles. You lose trust in the sommelier and don't go back."
'There's no more decanting over candles. For a long time, wine was linked to class. But now we know wine is for everyone'
Sandia Chang
General manager and wine buyer, Bubbledogs and Kitchen Table
It's surprising that Chang's first encounter with wine didn't put her off for life. "I grew up in Saudi Arabia and my father used to buy bottled grape juice and, using home wine kits, ferment it in our bathroom. The results were awful. But beggars can't be choosers."
The wine improved a lot when she studied at the Culinary Institute of America: "The campus was in Napa Valley, so I did a lot of wine-tasting. Back then I wanted to be a chef, so I moved to New York, but I found it wasn't for me. Thomas Keller was just opening Per Se and was looking for front-of-house staff. In America, waiters are trained to sell wine, so we got to taste some amazing vertical vintages [the same wine, from different years]. That was one big, glitzy wine list."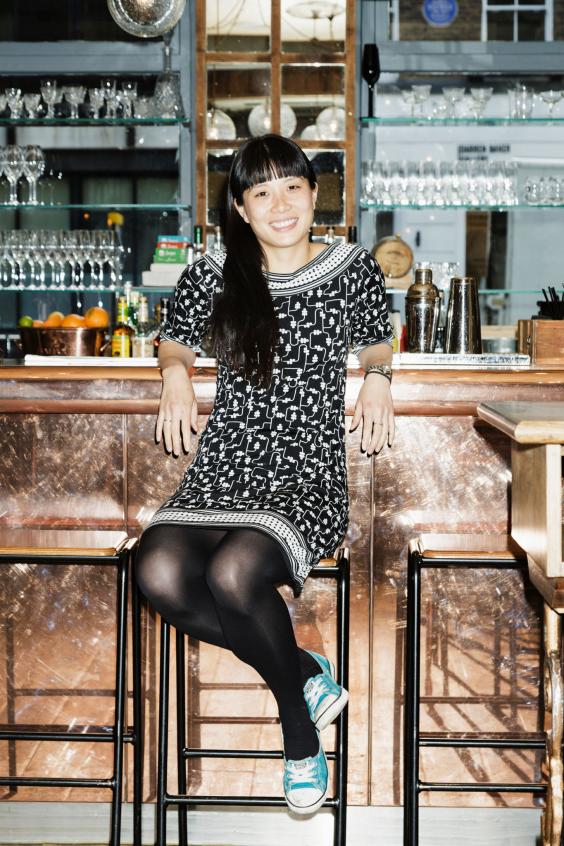 From one extreme to another, Chang then went to work at Noma in Copenhagen. "There were no New World wines and nothing from Bordeaux. It was all small, independent producers. That was where I learnt to write a wine list according to the food that was being served."
Now in London, the 35-year-old runs Bubbledogs – a hotdog and champagne bar – and Kitchen Table with her husband, chef James Knappett. The trend in wine now, she says, is for smaller producers, better pricing, and a lot more adventure.
Emily Harman
Sommelier and consultant, VinaLupa
Having ping-ponged between England and Australia since her teens, Harman has now settled back in London with a wealth of experience in the wine business under her belt. She founded the wine consultancy VinaLupa and has created the all-Italian wine list for Angela Hartnett's Covent Garden iteration of Café Murano, which opened last week.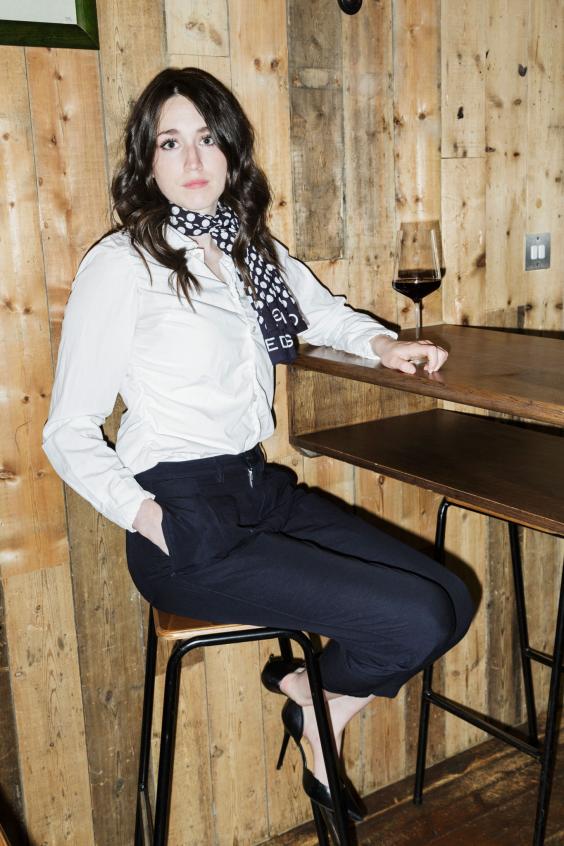 "I started working in restaurants at 16 then moved to Perth, Western Australia, at 18," she says. "Food and wine was a hobby and when I moved back to the UK, I worked at the River Café." But it was at Melbourne's world-class Attica restaurant that she took her first job as a sommelier. "Melbourne is a very dynamic city with a strong wine culture," she says. "It's surrounded by wine producers, so you can leave the city for a weekend and spend it tasting new wines."
One Australian experience that helped shape Harman's appreciation of wine was working for artisan maker Tom Shobbrook in the Barossa Valley. "He takes a minimalist approach, making unfined [unfiltered], unsulphured wines. I'd tasted one of his wines at Attica and loved it so much that I called him and asked if I could help out. I realised that until you do a harvest at a winery, you have no idea how hard a job winemaking is."
Reuse content