On an idle and drizzly morning in London, what better way to ward off the February blues than to wander off Kensington High Street into the nurturing warmth of the high-end food shop Whole Foods Market. Drawing in a lungful of fresh raspberry-meringue-basil-focaccia-scented air, I start on a quick turn of the aisles, marvelling with every step at their Émile Zola-esque displays of healthy splendour. Pride of these, or most arresting, is a retro coconut oil tower. Every single jar is screaming "buy me, eat me". But it's not just one display; each corner I turn around, there seems to be yet more coconut oil.
You don't have to find yourself in the environs of one of London's food meccas to witness the big sell of this fashionable ingredient. Visit Ocado, and it would seem that there are more brands of coconut oil on offer than the olive variety. In fact, go into any health food store, and you will be hard pushed to leave without being beckoned over by its waxy, lily-white finger. Because, apparently, it is very good for us, and not only can we cook with it, we can use it as a face cream, a hair conditioner, an eyelash extender and makeup remover. And, should we be in any doubt about its virtues, most jars state that they are "raw", "extra virgin" and "cold-pressed", and many are organic.
For the cook, it is easy to see its charms. Vegetables roast up a treat with delicately crisp edges, and stir-fries are altogether more exotic, infused with a pronounced and yet discreet scent of coconut. It gives new meaning to the expression "melts in the mouth", turning into a rich, limpid oil above 24C, so luscious that it reminds me of lard. Which is when I start to feel a slight sense of unease. Delving a little deeper, it would seem that its virginal appearance conceals a darker side.
Virgin coconut oil is proving to be an enigma. It contains more saturated fat than any other type, about 92 per cent compared to butter's 52 per cent (lard comes in at a modest 40 per cent). About 50 per cent of this is lauric acid, a medium-chain triglyceride or MCT that is known to raise HDL or "good" cholesterol. And this is where the battle lines are drawn.
There are those in the medical profession who refuse to support the product without long-term clinical trials examining its effect on heart health, and who maintain that anything that raises cholesterol is bad for you, period. So eating generous amounts of saturated fat can never be recommended.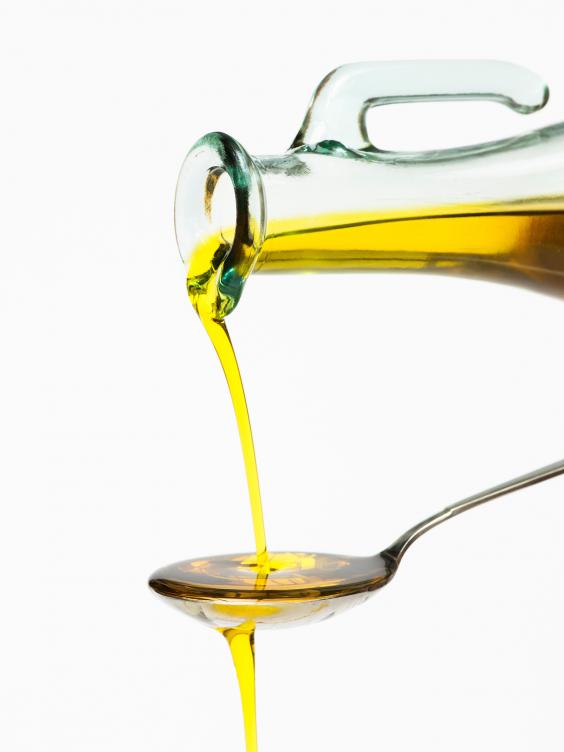 On the other hand, it is also widely being touted as having a high smoke point. (This is the temperature at which an oil breaks down into toxicological compounds, and damaging free radicals are released.) However, as Judy Ridgway, the olive oil expert, points out, "Virgin coconut oil is a really great product, but its smoke point is about 170C (compared to about 200C for olive oil). So it's not true to say that coconut oil has a high smoke point. Refined coconut oil has, virgin coconut hasn't."
So, were you to take a measured view, yes it is probably better for you than butter, but still something to eat in moderation, and not with the kind of abandon you might with extra virgin olive oil, which is an unsaturated fat. And also, you should be a bit careful about how you cook with it. In short, a lovely product but the health benefits are more testimonial than clinical.
On my next visit to Whole Foods, giving the coconut oil mountain a slightly wide berth and wistfully regretting that my kitchen won't be permanently scented with Bounty in future, out of the corner of my eye I spy their oil shelf. In particular, a bottle of rapeseed oil the colour of liquid sunshine, shyly hiding next to a team of "extra virgin olive oil" big hitters. If coconut oil is currently behaving like a glamour model in full view of the paparazzi, the new generation of rapeseed oils seem to be suffering from the opposite affliction by hiding their light under a bushel. No flies on this one, it only contains six per cent saturated fat, which is less than half that of olive oil, and more Omega 3, as well as having a higher smoke point of 238C.
It wasn't that long ago, maybe 10 years, that rapeseed oil, like coconut, meant refined. The fact that we have all been guzzling the stuff in the guise of vegetable oil for years is something that has passed many of us by. Why wouldn't it? That bottle in the cupboard has by design been chemically stripped of any character that might give the game away about its provenance. It might be soy, palm, sunflower or rapeseed. Heated and pressed to within a whisker of its pulp, every last drop of oil will have been extracted, regardless of the means – which invariably involves chemical solvents – and subsequently deodorised.
This is where the expression "cold pressed" enters, as a guarantee of purity. For the producer, it means settling for about half the oil that might have been extracted had heat and solvents been applied. And hence the price point of rapeseed, which is in the mid-market olive oil league. But some of these oils are truly fabulous. Waitrose, as well as selling the excellent pioneering brands Hillfarm and Farrington's, has now introduced eight small, local productions in select stores. For anyone doubting the potential of rapeseed, do get hold of a bottle of Bell & Loxton, which won a Great Taste Award in 2013, before making any judgements. It changed my own perception. It's almost too good to cook with.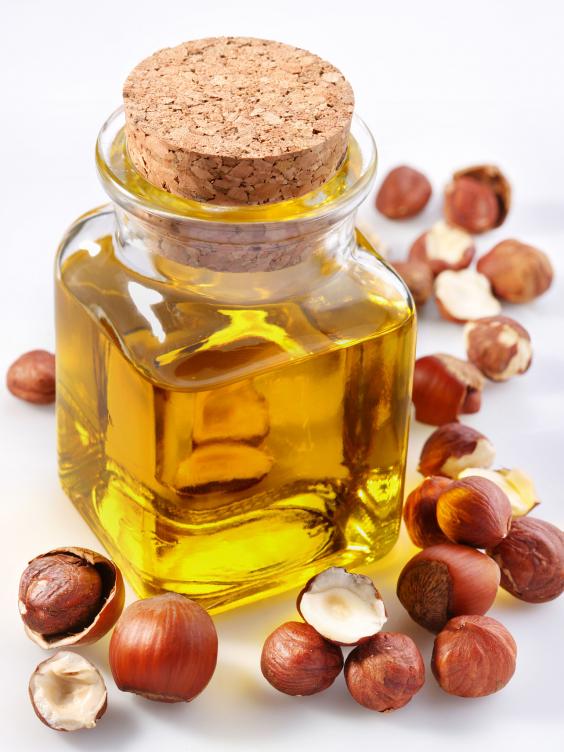 The big attraction of rapeseed is having our own locally-produced equivalent of olive oil. We don't have to import it, and somehow its flavour profile slots in with other British ingredients. It has a unique flavour, slightly nutty and grassy, gentle and accommodating.
If I have one niggle with these new niche oils, it is the confusing use of the term "virgin" or "extra virgin", which means something completely different depending on whether it is a seed, a nut or fruit. As the standard bearer, "extra virgin olive oil" legally requires that the oil conforms to chemical and tasting standards, by containing less than 0.8 per cent oleic acid, and it has to be passed by a tasting panel as being fit for the club. "There are any number of faults that it might have," says Charles Carey of the Oil Merchant, who pioneered estate-bottled olive and high-quality nut oils in this country.
In the case of nut oils, "extra virgin" simply signifies unrefined, while coconut "extra virgin" specifically indicates that it doesn't contain any trans-fatty acids or fats. "Extra virgin" rapeseed, however, is open to interpretation. Certainly, the oils don't pass through a tasting panel, meaning that they can have very different profiles. These can range from very mild varieties – great for baking, frying, roasting, mayonnaise and dressings – to more assertive ones that will stand up to the hallowed drizzle but might overwhelm a cake.
So the door is wide open for British producers to create their own grading or industry standard that reflects these different characteristics, and it would make an exciting next step, certainly one that is in everyone's favour. It is just getting to a point where there are enough small productions distinct from each other for rapeseed to be taken seriously as a potential competitor to olive oil. And in the meantime, there are lots of varieties to sample and enjoy.
Annie Bell's new book, 'Low Carb Revolution: Comfort Eating for Good Health', is publsihed by Kyle Books
Cook's corner: which oils to buy
Every oil comes with its own charms and different health benefits. For my own part, I shall be indulging in the occasional treat of a little coconut oil, while replacing that unexciting bottle of olive oil that stands beside the stove with a bottle of good rapeseed, which is also rapidly becoming my default for dressings and mayo.
And in addition to the best extra virgin that I keep for using in its raw state, I will be broadening out my choice of nut oils to include exotica such as pine nut, avocado and hazelnut. The year ahead is looking deliciously slick.
Slicker than your average…
Cold-pressed rapeseed oils
Bell & Loxton (selected Waitrose stores and bellandloxton.co.uk)
Hillfarm (hillfarmoils.com)
Bio Planète (for stockists bioplanete.com)
Virgin nut and seed oils
A L'Olivier hazelnut oil (Harvey Nichols and oilmerchant.co.uk)
A L'Olivier pine nut oil (oilmerchant.co.uk)
Good Oil hemp oil (for stockists goodwebsite.co.uk)
Olivado avocado oil (Waitrose)
Virgin coconut oil
The Groovy Food Company coconut oil (Waitrose)
Harvey Nichols coconut oil
Vita Coco (Tesco)
Yummy extras
Farrington's mayonnaise
Farrington's mellow yellow chilli oil (farrington-oils.co.uk)
Reuse content