It might sound like a throwback to Tudor times, but thanks to a burgeoning brewing movement that mirrors the resurgence in craft beer, mead is making a comeback.
Tom Gosnell, who started brewing his Gosnells London Mead at the end of last year, is leading the charge. He is building on decades of groundwork done by the Newlyn-based Cornish Mead Company, which was set up in 1960, and Lurgashall Winery, which also makes mead, in West Sussex.
The honey-based drink has a long heritage in the UK, dating back to pagan times when it was drunk at  weddings and by the bride and groom for the following month, hence the term "honeymoon". Mead made an appearance in Beowulf and Chaucer's Canterbury Tales. Some monasteries kept up the traditions of mead-making as a by-product of beekeeping. It began to disappear after Henry VIII dissolved the monasteries in the 16th century.
Mead-makers have hailed the influence of René Redzepi (pictured, right), co-owner of the Noma restaurant in Denmark, who has done so much to revive interest in ingredients with a northern European ancestry. He is one of a growing number of chefs who use mead in sauces. Simon Rogan, one of the UK's top chefs, is among mead's growing fans.
Gosnells, which is brewed in Peckham, south London, but served as far north as Edinburgh's Timberyard restaurant, as well as London's popular Dabbous, differs from its forebears in being far less alcoholic. The alcohol content of mead is typically around 16 or 17 per cent, but Mr Gosnell prefers a lighter, dryer version at 5.8 per cent ABV.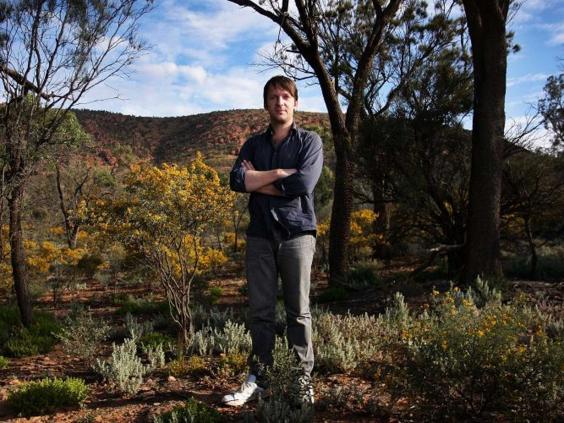 "I wanted a modern twist; something that was easier to drink and more accessible," he said. He makes around 2,500 bottles a month, but has capacity for double that amount. He uses Spanish orange blossom honey because British honey is "too expensive to make a drink out of and varies too much between season and batches".
Sarah Thompson, director of Lurgashall, said mead was an "underground drink, popular with  medieval re-enactment groups, pagans, and students" when she took over the West Sussex meadery four years ago. "But we've seen a big difference in attitude in the past six months. It's one of the last drinks to have its comeback, after cider and gin. But it's coming."
Sophie Fenton, who runs Cornish Mead with her brother, Matthew Leiworthy, sells around 50,000 litres a year to local supermarkets and restaurants. "We're trying to start a new trend for using mead to make cocktails. It's finding a new, younger market," she said.
Chet Sharma, head of research and development at Simon Rogan's L'Enclume restaurant and test kitchen in Cartmel, Cumbria, says his most recent mead is based on elderflower, but adds that you can add anything you like to flavour it. L'Enclume and Rogan's Fera at Claridge's plan to stock Gosnells.
"The only difference between mead and beer is they use malt as their sugar source instead of honey. Why can't there be as much diversity in mead as there is in craft beer?" Mr Sharma said.
Despite mead's renaissance, the UK has some way to go to catch up with the US, where interest has grown in the past decade. There are now at least 250 meaderies across the US.
Reuse content