Hidden VAT prices and charges for cutlery which emerge on the bill at the end of a meal have been revealed as among the tactics used by restaurants to con diners out of their money, according to a Spanish consumer rights group.
Facua has warned customers of underhand tactics used by establishments in a blog post, and launched the #BaresParaNoVolver, or #BarsNotToReturnTo, hashtag to spread the word. Here are some of the most mind-boggling.
Charging for cooking food
It seems reasonable for diners to expect cooking to be part of the cost on the menu, but one Spanish restaurant exposed by Facua charged 30cents extra for well-done meat.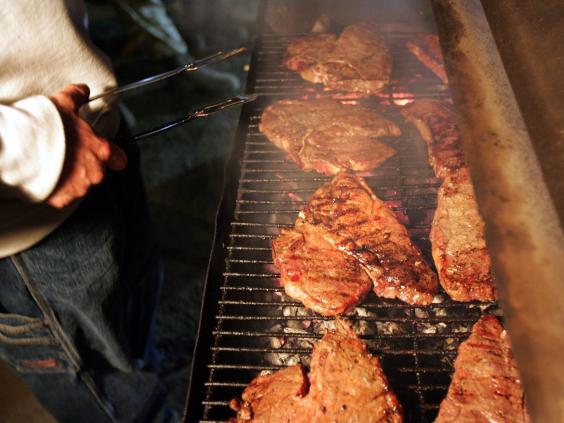 Bread
Hungry customers who pick from the breadbasket before their dishes are served rightly often believe the snack is complimentary – but can be stung when they see the price has been added to the bill.
Ice
Facua found that some restaurants were audacious enough to charge customers for putting ice in drinks, with some ramping up the cost for each individual cube.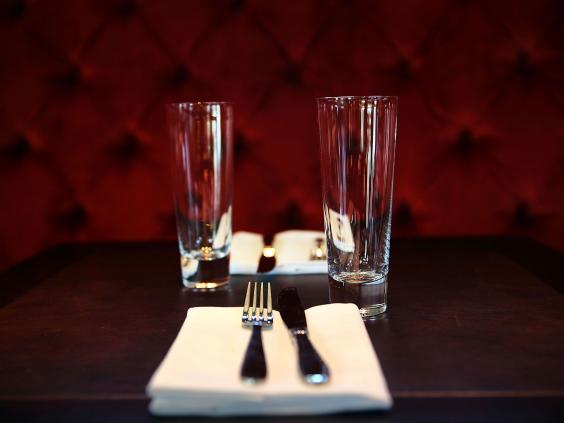 Tap water
Frugal customers are known to make it clear they prefer tap water over bottled to avoid being charged. While it is legal to bill customers for tap water, some bars and restaurants have been caught tricking customers into paying by leaving the price off the menu, according to The Local.Es.
Charging for cutlery
One restaurant flagged up by Facua has been accused of breaking Spanish laws by charging patrons to use cutlery. And as the meal in question included a chicken curry, lasagne and risotta, diners had little choice but to pay.
Lonely Planet's best cities to visit in 2015
Lonely Planet's best cities to visit in 2015
1/10 1. Washington DC, USA

The home of American democracy features landmarks such as the White House and Capitol Hill.

2/10 2. El Chalten, Argentina

A modern day frontier town, something is always being built, and the isolated atmosphere makes this a hit with trekkers and hikers every year.

3/10 3. Milan, Italy

Arguably the fashion capital of the world, this Italian city boasts a fantastic array of relics from its rich cultural heritage, a world class shopping reputation and an incredible Italian culture that keeps tourists coming in their droves.

4/10 4. Zermatt, Switzerland

This mountain draws in skiers and hikers of all ability, and is a once-in-a-lifetime sight due to the powerful stamp that the Matterhorn mountain leaves on every single visitor.

5/10 5. Valletta, Malta

Built by knights four hundred years ago, this city is a listed World Heritage Site. The city has recently been renovated, with a new Opera House and Parliament, yet its charm has remained.

6/10 6. Plovdiv, Bulgaria

This small city has the charm of the old town on which it was built, but is now full of galleries, cafes and bars. Despite this modern change, the Roman amphitheatre remains relatively intact, ensuring that the city keeps its ancient roots.

7/10 7. Salisbury, UK

Once known as a place near Stonehenge, this English city has big plans for next year. It is full of history, and has the ability to keep the party animals entertained through its invigorating nightlife.

8/10 8. Vienna, Austria

The home of Mozart and Beethoven, this city has a proud musical heritage which lives on in its current form. Postmodern architecture blends in with the classic architecture of the past.

9/10 9. Chennai, India

The home of a civilisation which can be traced back over two millennia, the area is also a hotspot for the technology industry, yet local customs continue to be observed.

10/10 10. Toronto, Canada

In this city over a hundred languages are spoken, and many nations have influenced its culture. Toronto also won the bid to host the Pan-Am Games in 2015.
Charging for the toilet
The cost of the water used in the bathroom is apparently too much for some restaurants to bear, with charges added to the bill for soap and paper towels.
Vat
Going against Spanish laws, restaurants have been known to advertise prices on their menus while omitting VAT, meaning the cost of a meal suddenly rises when the bill arrives and it's too late.
Photos: Getty Images
Reuse content