It turns out that the future isn't orange, it's not in your hands, or on a tablet or in your smartphone. It can't be found in a tweet or a Facebook update. The future, according to the tech whizz-kids at the Mobile World Congress (MWC), is going to be strapped to your wrist, stuck to your forehead, sealed into your shoes and embedded in your clothes.
Smartwatches and funny headbands were de rigeur for the tech-lover in Barcelona last week. For non-nerds, MWC is like Fashion Week for techies. Facebook's Mark Zuckerberg was there, along with 1,800 tech companies represented by lots of very important middle-aged men, such as Jon Matonis from Bitcoin, Stephen T. Odell from Ford and Lance Howarth, of Raspberry Pi. And they were all getting hot under the collar about wearable tech. But wearables aren't as new-fangled as Google and Nike might have you believe.
Tony Russell-Rose, founder of UXLabs, which provides user-experience research and design services remembers head-up displays (HUDs) were used in the military 10 to 20 years ago. "Instead of screens, the information was projected up to two feet away and could be seen by lots of people, so this 'new' technology is just adapting that," he says. But Bob Stone, who runs the Human Interface Technologies team at the University of Birmingham, adds that, "they left an awful lot to be desired from a human factors perspective".
Only in the past year have wearables become affordable and ergonomic enough for the consumer market. Life-logging cameras such as Autographer, which hangs round your neck and sporadically takes photos of the world around you, are beginning to catch on. They're useful for people with dementia, who need reminders of what they did five minutes ago. The other main type of user is Facebook addicts, who also feel the need to compulsively record their lives and have a similar attention span.
Similarly, smartwatches and fitness trackers are on early adopters' wrists everywhere. Pebble (£90-£150), Samsung Gear, Sony Smartwatch (around £80), Nike Fuelband (£130) and Fitbit (£80) essentially monitor things we do – such as sleeping, eating and moving – and then tell us if we're doing enough of them. The Samsung Gear 2 Neo even lets you control the television and radio, too. They've not set the world on fire, but their simplicity shows that they do the job well, says Russell Beale, professor of human-computer interaction at the University of Birmingham. "Nike Fuelband and Fitbit are unobtrusive, easy to use, and you just put them on and forget about them."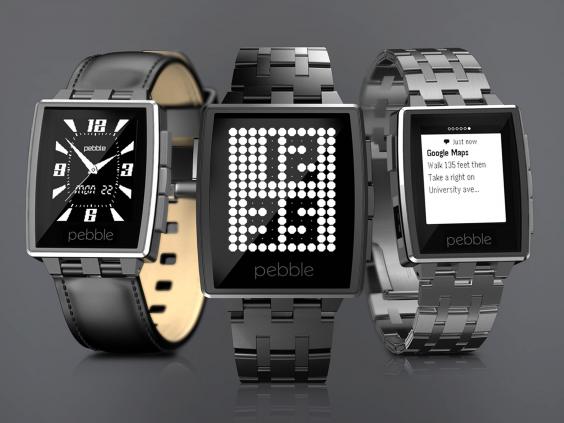 The bits of kit inspiring the most excitement at MWC, however, were head-up displays (tech on your head). Recon Jet is a head-up display for sport, with Bluetooth, GPS and a gyroscope. The prototype for the Sony SmartEyeglass, was demonstrated at MWC and looks like a pair of sporty sunglasses. Unlike Glass, which has a discreet mini-screen on the top right of the frame, the information on SmartEyeglass will appear in the lens in front of your eyeline.
Google Glass came out of Google X, a division which tries to solve big problems in the world. The developers at X have also recently designed a small chip that can be worn in a clear contact lens to test glucose levels in tears, with applications for people with diabetes.
The first thing that strikes you is the design. The specs look a bit like the visor worn by Geordi La Forge, the blind Lieutenant Commander in Star Trek: The Next Generation, ie, a bit naff. Feedback from tens of thousands of Google's beta testers (who paid around £900 for the privilege) said the aesthetic needed improving. So Google is working on a new design that resembles a pair of thick-rimmed hipster frames.
"Glass is designed to give you the ability to have these short immediate interactions, either to get content or share something or find something out and then you get on with your real life," explains Emily Clarke, Google's communications manager, who shows me a pair at Google's offices in central London. You might pop them on while you're cooking, to bring up a recipe in front of your eyes, or you could search for alternative routes if you come up against traffic, but you won't be wearing them all the time.
Users are finding some cool advantages to hands-free headsets, though. Back in the fashion world, MAC used Glass on its make-up artists to get a close look at the models before they stepped on to the catwalk, for example. There's a fireman on Google's testing programme who designed an app that shows floorplans of buildings so he can navigate his way in and out of smoke-filled rooms. Because HUDs are voice-activated and you don't need to hold the device, there are also applications for people who don't have full use of their limbs.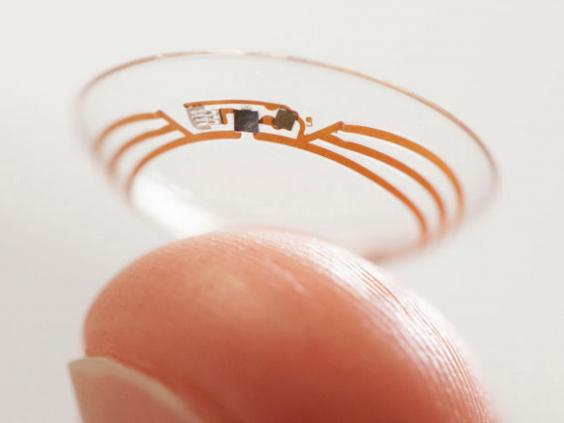 Even Apple co-founder Steve Wozniak confessed to wanting to try out Glass recently, but said he wasn't sure about its longevity, comparing it to the fad for Bluetooth headsets.
"It reminds me of 3D TV," says Russell-Rose. "People think, 'woah, I gotta have it!' But it actually doesn't work in that context. All you really want to do is put your feet up with a beer and watch the box."
According to Stone we're "seeing a complete rerun" of the 1990s and early developments in virtual reality. He adds, "This year we exposed students to a range of head-mounted displays and input devices. They were really excited to get 'hands-on' at first, but then, after their early sessions, they were less than impressed."
Privacy is a concern with HUDs, as you can film or take photos with the headset, so some of the users on Google's pilot programme have been met with inquisitiveness or even hostile suspicion. Sarah Slocum, a tech writer and social media consultant, claimed on Facebook that she had been, "verbally and physically assaulted" for refusing to remove Glass in a bar in San Francisco.
But Google has gone to great lengths to make the technology overt; facial recognition is banned and you have to speak or touch the device to make it work. Russell-Rose believes this is not simply to avert suspicion. "Google is fulfilling their agenda by making it highly visible for maximum publicity. If I was designing it myself, I would make it more discreet because that would be more user-friendly."
So what's next in the world of wearables? There's a lot happening in the fashion sector: Firewalker LED Sneakers create waves of multi-coloured patterns that react to your movements. Silic has just smashed through its fundraising goal on Kickstarter. It's a T-shirt that uses hydrophobic nanotechnology to make the fabric impossible to stain. But as far as new innovations in the next 10 years are concerned, "the ecosystem is only limited by those who write the code", says Russell-Rose. Which, in English, means the sky's the limit.
Under your skin: Beyond google glass
Pebble Steel
A smartwatch that synchronises with your phone, alerting you to calls and texts and allowing you to control services such as music streaming
Huawei's TalkBand B1
The smartband from the Chinese giant is affordable, funky and the face becomes an earpiece for voice calls
Sony SmartEyeglass
A bit like Google Glass, but information appears directly in front of your eyes
DK-40 smartglasses
Lumus, which makes military-grade eyewear, has made glasses that show you updates and reminders. EyeSight makes gesture control software. The two companies announced the DK-40 collaboration at Mobile World Congress this year
Cutecircuit
This tech-fashion house made a T-shirt containing a grid of pixels. It connects with a smartphone app that lets you upload films or pictures