Day one with Destiny - there will be a full review coming at a later date
For those who aren't aware Destiny is a 'shared-world shooter' set seven-hundred years in the future in a post-apocalyptic version of our solar system. It's made by the creators of Halo and the publishers of Call of Duty and plays much like a blend between the two. It's inspired by the sprawling space operas of Alastair Reynolds and Peter Hamilton, and it shows.
The player takes the role of one of the mysterious Guardians as they fight against The Darkness - an encroaching ancient enemy. Players are imbued with the Light of The Traveler - a moon-like alien that came to Earth many centuries ago and initiated a sort of Golden Age, before The Darkness followed it there and crushed humanity.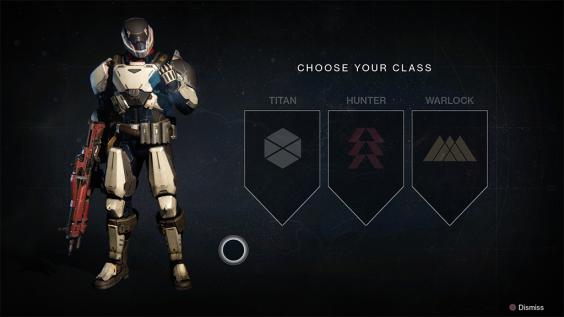 You can take the role of either a warlock (mage), hunter (rogue), or titan (tank-class/warrior). Each has its own skill set and you unlock new weapons, items and skills as you defeat more enemies and complete missions, levelling up. The game is set in an always-connected universe, much like World of Warcraft, but with the game-play of Borderlands mixed with Halo. Players can form 'Fireteams' with friends, with up to three players, and fight through 'Strikes' - basically cooperative raids that culminate with a boss.
30 games released before Christmas
30 games released before Christmas
1/30 Destiny

The $500 million 'shared-world shooter' from Bungie has arrived. Release date: 9th September 2014

2/30 Hyrule Warriors

The first of a few big upcoming releases for the Wii U, Hyrule Warriors will see Link hack-and-slashing in Hyrule. Expect a closer likening to Dynasty Warriors rather than a typical Zelda game. Release date: 19th September 2014

3/30 The Vanishing of Ethan Carter

The open world adventure which follows a detective with paranormal powers used to solve crimes promises suspense, mystery - and gorgeous graphics. Release date: 25th September 2014

4/30 FIFA 15

The best-selling sports video game franchise in the world is set to return with Lionel Messi as the cover star, all 20 Premier League stadiums and scarily lifelike players. Release date: 26th September 2014

5/30 Forza Horizon 2

Exclusive to Xbox One and 360, racing fans will get to see the roads of southern Europe – with three times more driveable areas than the 2012 original. Release date: 3rd October 2014

6/30 Super Smash Bros

Coming first to the 3DS, players will be able to smash the shell out of Nintendo characters such as Yoshi, Link, Fox, Mario, Mega Man, Pac-Man, Pikachu, Fox, Peach and Donkey Kong. Release date: 3rd October 2014

7/30 Sherlock Holmes: Crimes & Punishments

The UK's favourite detective takes a Dostoyevsky turn, as he must make moral choices when he finds the culprits. Release date: 3rd October 2014

8/30 Alien: Isolation

There's no doubt about it, this looks really scary. Set in 2137, 15 years after the events of Alien and 42 years prior to Aliens, the game follows Amanda, who is investigating the disappearance of her mother Ellen Ripley. Release date: 7th October 2014

9/30 Project Spark

For creative minds, Xbox's Project Spark offers players a blank canvas to draw on content to make events, games and music. Release date: 7th October 2014

10/30 NBA 2K15

2K Sports aim to make their new basketball release more authentic than ever. With Kevin Durant of the Oklahoma City Thunder as the cover star, Crew mode will be coming back, and MY League introduced. Release date: 7th October 2014

11/30 NBA Live 15

Up against NBA 2K15 on the same day is this basketball title from EA Sports, who scanned 70% of NBA players for added realism. Release date: 7th October 2014

12/30 Driveclub

Exclusive to PS4, this racing release will see top speeds and atmospheric conditions - plus PlayStation Plus subscribers will get a free version. Release date: 10th October 2014

13/30 Skylanders Trap Team

The third release from the ridiculously popular-with-kids franchise will include traps where players can catch the bad guys and play as them. Release date: 10th October 2014

14/30 The Evil Within

In our preview, it's been described as 'a survival horror fan's best worst nightmare'. Release date: 17th October 2014

15/30 Borderlands: The Pre-Sequel!

The third game in the Borderlands series, and a prequel to the 2012 game Borderlands 2, and will see new weapons such as anti-gravity, freeze, and oxygen tanks. Release date: 17th October 2014

16/30 F1 2014

Based on the 2014 Formula One season, this racing game from Codemasters will feature the new Sochi Autodrom. Release date: 17th October 2014

17/30 Disney Infinity: Marvel Super Heroes

The other popular toys to life series will see superheroes join the team, including Spider-Man, Captain America and Iron Man. Release date: 18th October 2014

18/30 Fantasia: Music Evolved

Based on the music from Walt Disney's 1940 animated film, your body will control the rhythm and sounds. Release date: 21st October 2014

19/30 Bayonetta 2

The sequel to Nintendo's 2009 game sees Bayonetta battling the bad guys with smart combat and sharp graphics. Release date: 24th October 2014

20/30 Sunset Overdrive

The colourful comic style offering exclusive to Xbox One combines the feel of Sum 41/Tony Hawk with a random mix of mutants and energy drinks. Release date: 31st October, 2014

21/30 WWE 2K15

Sting, Hulk Hogan and Stone Cold Steve Austin will appear in the next wrestling saga, which will next have story mode My Career. Release date: 31st October, 2014

22/30 Call of Duty: Advanced Warfare

The 11 year-old military first person shooter series is about to become more futuristic, with characters that look more realistic than ever - plus, Kevin Spacey stars as the bad guy. The downloadable content for will be released first on Xbox Live. Release date: 4th November 2014

23/30 World of Warcraft: Warlords of Draenor

The fifth expansion to MMORPG World of Warcraft will will raise the existing level cap from 90 to 100 and will introduce player-built, upgradeable garrisons - plus a tribute character to Robin Williams. Release date: 13th November 2014

24/30 Halo: The Master Chief Collection

Consisting of Halo: Combat Evolved Anniversary, Halo 2, Halo 3, and Halo 4, this is obviously one for Halo super fans. Players will also get access to Halo 5: Guardians beta. Release date: 14th November 2014

25/30 Assassin's Creed: Unity

Set in Paris during the French Revolution, for the first time, four players can take on missions in multiplayer co-op, and there's also a new stealth option, which contrasts well with the fluid movement of the deadly Assassin. Release date: 15th November 2014

26/30 Far Cry 4

Set in a region of the Himalayas, you get to ride on an elephant with weapons, and invite friends to join you to play via PlayStation Plus, even if they don't own the game. Release date: 18th November 2014

27/30 Little Big Planet 3

Sackboy's got some new friends this time round in PlayStation's puzzle platformer, each with different skills opening up a range of different, and cute, challenges. Release date: 19th November 2014

28/30 Dragon Age: Inquisition

Bioware's RPG sequel to Dragon Age 2 will let players explore more than ever before - and there are several different major endings depending on your decisions in the game. Release date: 21st November 2014

29/30 Sonic Boom: Rise of Lyric and Sonic Boom: Shattered Crystal

The latest outing for everyone's favourite hedgehog sees the first released on the Wii U, and the second for the 3DS. The two games form the final part in Sega's partnership with Nintendo, following Sonic Lost World and Mario & Sonic at the Sochi 2014 Olympic Winter Games. Release date: 21st November 2014

30/30 Pokémon Omega Ruby and Alpha Sapphire

The 3DS remakes of the 2002 Game Boy Advance titles Pokémon Ruby and Sapphire will be a must-have for Pokefans. Release date: 28th November 2014
'Eyes up, Guardian,' says my Ghost, voiced by Peter Dinklage of Game of Thrones fame, a hovering transforming drone that guides you through the game. It's a phrase that I find myself heeding to as I battle through the post-apocalyptic cosmodrome of 'Old Russia' in the opening hours. So far I've made it past that old wreck. I've moved on from the pink swirling skyboxes and the soaring greenery, that still manages to find root among the abandoned stations. I've defeated wave after wave of enemy, salvaged a ship, hooked up a warp drive and made it to The Tower (the final city on Earth), a social hub for the 'shared-world' aspects of the game.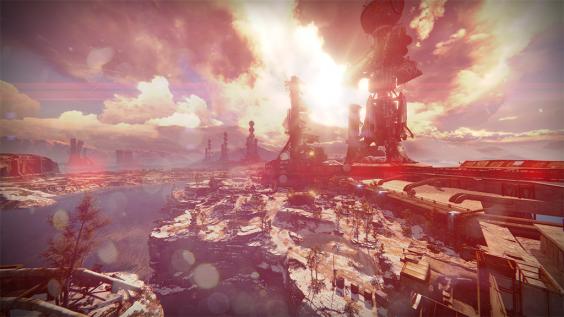 It's 3am at night and the soundtrack is pulsing through my headphones. Part-fantasy and part-science-fiction, the score seems to be inspired by the likes of Star Trek and Star Wars and even as far as Lord of the Rings. The Legend of Zelda and, of course, Halo beat through. It's a soaring sound. A cinematic sound.
Level 7 and I have unlocked a plasma rifle imbued with solar fire. Facing wave after wave of The Hive inside the caverns of the moon I realise that my new gun has to charge before it can shoot the trio of flames that will sear the ancient foes before me. It takes precious seconds and my warlock is weak, her health down to a thin millimetre, the PS4 controller's lightbar raging red into my living room. I'm on the edge of my seat in a way I haven't been for a while. It's not dissimilar to the fear you get playing Resident Evil, or back in the old days, Goldeneye. The horror when you realise you're low on ammo, yet face-to-face with not just one foe: but a horde of them. It's a good feeling. A welcome feeling.
Reuse content