Dating apps like Tinder that allow users to pick potential dates according to their looks are all well and good, but what if your sex appeal lies in your irresistible voice?
The team behind a new app called Revealr hope to help people with voices sultry enough to put Scarlett Johansen to shame, in a market saturated with look-obsessed apps.
Revealr users record a 20 second clip of their voice which is showcased next to a pixelated image of themselves.
This is then added to a list of potential nearby dates, which shows a user's first name, age, location and voice clip.
Like Tinder, once a mutual match is made, both profiles are revealed and users are free to chat to each other.
The app, which is currently available on the iPhone AppStore, has so far garnered £500,000 of funding from UK Investors.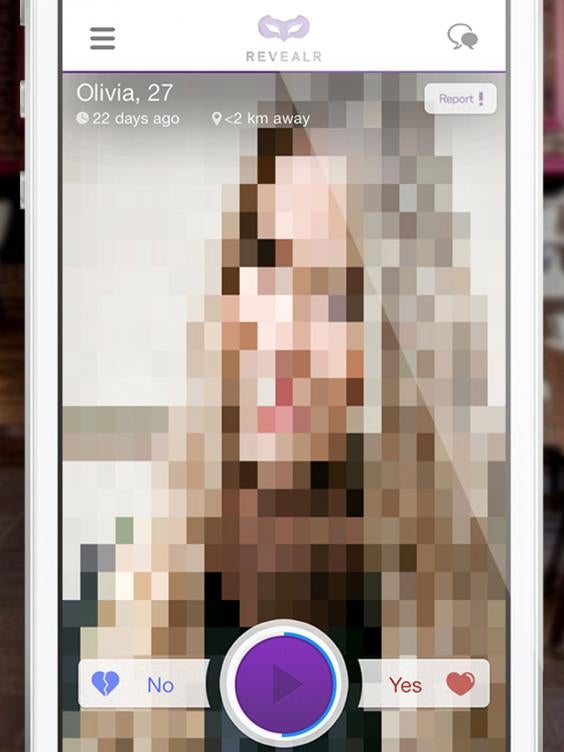 Revealr co-founder 27-year-old Guy Harrington explained to The Independent that after an unsuccessful date using Tinder, he and co-founder Paul, 32, wanted an app that cut out superficiality.
"One morning, after a Tinder date, my flat mate Paul and I were sat hungover in our underpants and thought, why don't we do a blind date style app not based on looks but on the voice which shows their personality? That's how Revealr was born."
"It would be great to get a marriage out of a connection through the app, a nice feeling knowing people can connect and get to know each other from an app built in a flat in Fulham!
"We have some great features lined up we will slowly introduce but the basics are there," he added.
One AppStore reviewer GtYouk said: "Something about hearing a voice and not seeing the photo that makes the connection to the other person seem stronger. Nice App."