The newly-formed Drone Racing League (DRL) has just announced its inaugural season, with the first full race for the fledgling sport set to take place in late February.
Other drone leagues and race organisers are out there, but the DRL is on a much bigger scale than the competition - the company has raised millions in investment from prominent sources like media corporation Hearst, CAA Ventures, and even Matt Bellamy, the lead singer of Muse.
During DRL races, a number of identical camera-laden drones similtaneously make high-speed laps of a track, being flown by pilots who use video goggles to see where they're going.
The races are set to take place in a number of varying and challenging environments - a pre-season event in July last year saw pilots fly their drones round a course in an old factory in New York, dodging broken masonry and smashing through 'gates' made from fluoroescent tubes.
The first proper DRL event, scheduled for 22 February, will take place at the Sun Life Stadium in Miami, and the second will be at the abandoned Hawthorne Shopping Mall in Hollywood.
Three more races will follow, with a World Championship coming afterwards.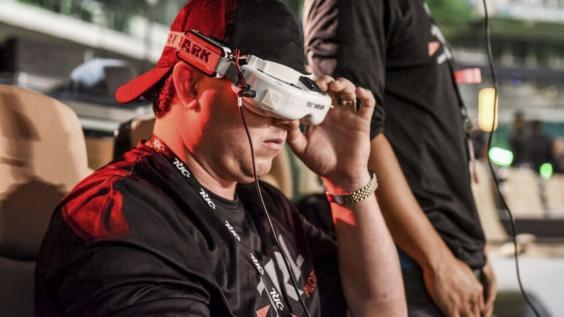 The DRL can afford to put on events in these unusual locations because their won't be any live spectators - at least, not at the very beginning.
For the first few races, the company intends to release race footage after the events have finished, editing the videos from the drone-mounted cameras into entertaining packages.
As Nick Horbaczewski, the chief executive of the DRL told Bloomberg, the company's first task is "demonstrating to the world that watching a drone race in some form can be really compelling."
"It's still so early that I think it's the right approach," he said.
Once the sport has gained some popularity and the difficulties of broadcasting the events have been ironed out, they intend to actually start showing live races by streaming them online.
Currently, the DRL is inviting select pilots to come and fly in the first season of races, but it said it will hold an 'open call' for new teams to put themselves forward for future seasons.
Popularising a new sport from scratch is bound to be a difficult task, but given the popularity of drone videos and livestreaming online, the people behind the DRL could be the ones to make drone racing mainstream.
Reuse content