They all say "it'll never happen to me". Who expects to become a drug addict? Or get caught in a spiral of debt and crime to fund that habit? It was not until Emily McMillan collapsed on the floor of a courtroom, after being convicted of fraud and theft, that she hit rock bottom. She was an addict, and she needed help.  
That was six years ago, when she was working as a PA to senior executives at a top banking firm. Her face was plastered across newspapers when it was discovered she had funded a friend's boob job – to repay a debt – with money stolen from the bank. McMillan has been clean since then. Now, aged 33, she hopes her life proves that anyone can be hooked on drugs, but more importantly that addicts like her can change, do change and can remain clean. 
McMillan's relationship with drinking and drugs is a familiar story. Growing up in Sudbury, Suffolk, she started drinking to the point of blacking out at the age of 14. Her first joint was smoked at 20, and she had her first taste of cocaine, shortly after. 
"I used cocaine as much as I could. If I had money I wanted cocaine," recalls McMillan. But her drug use spiralled out of control when she landed a job at top investment bank JP Morgan.  In her mid-twenties, McMillan dived into all the hedonism the capital offered. At first she'd commute to work from the small market town. But she was soon taking drugs to stay awake, and regularly hired hotel rooms after missing the last train home. At the height of her addiction she was snorting four grams of cocaine a day as well as taking legal highs. 
"I don't think I ever really managed life, money or relationships very well," admits McMillan, "however working in London, paying higher prices and indulging in the party scene took its toll. I didn't sleep much in the last six months of my using, and I was extremely detached from reality. I borrowed money from everyone who loved me enough to trust me, without the means of paying it back."
As her drug use span out of control so did her debt. She spent between £200 and £700 a night despite having a £32,000 annual salary.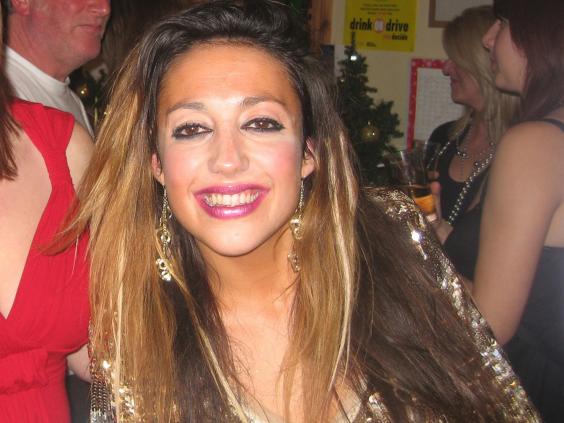 In her unstable state, the corporate credit cards she had access to seemed like a life-line. What she did next, McMillan believes, was a subconscious act of self-sabotage. 
"I took drugs before committing the fraud. I remember it vividly, like it was yesterday. I never thought I would go to such lengths to fund my drug habit. I could see no other way."  
Between March and May, 2011, McMillan stole £10,633 to repay debts. The fraud started when she paid £3,000 towards her brother's mortgage. One indebted friend received cosmetic breast surgery, while another joined her on a girl's holiday to Ibiza, costing £758. McMillan also stole £875 in foreign petty cash.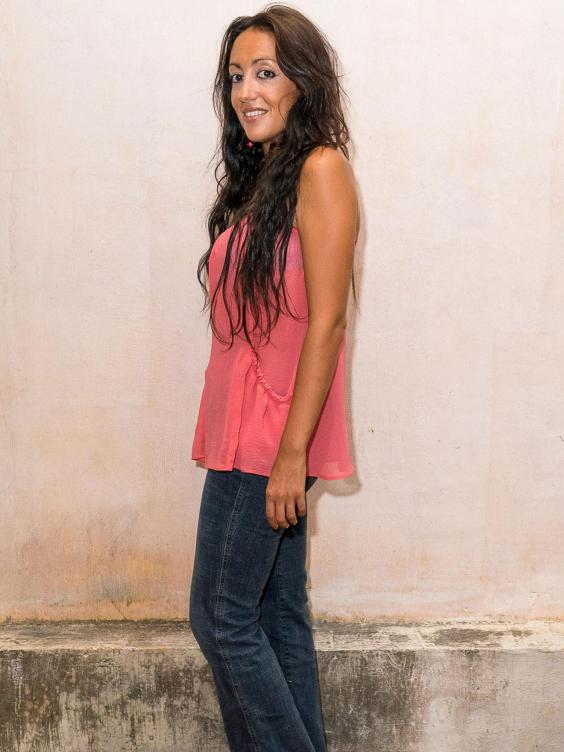 McMillan was crudely hit with the reality of what she'd done when she returned from that trip when the firm had performed a routine audit. She was arrested, and admitted to four counts of fraud and one of theft. Owing to her clean record, her efforts to pay the money back and her desire to tackle her addiction, the judge spared her a prison sentence. Instead, she was ordered to carry out 100 hours of unpaid community service, repay the money owed to JP Morgan, and undergo six-months of drug rehabilitation. 
It was in court, with tears streaming down her face, that she experienced her lowest moment.  "I fell through the court door in bits and realised this was not what I wanted for my life, it was time to start again, and I did."
McMillan began her journey at Focus 12, a charity which offers residential drug and alcohol addiction treatment in Bury St Edmunds, around 20 miles from where she grew up.  
World's 10 most deadly street drugs
World's 10 most deadly street drugs
1/10 10. Purple Drank

One of the more unusual drugs around at the moment, purple drank was popularised in 90s hip hop culture, with the likes of Jay Z and Big Moe all mentioning it in their songs. It is a concoction of soda water, sweets and cold medicine, and is drunk due to cold medicines high codeine content, which gives the user a woozy feeling. However it can also cause respiratory issues and heart failure

2/10 9. Scopolamine

Scopolamine is a derivative from the nightshade plant found in the Northern Indian region of South America (Ecuador, Colombia and Venezuela). It is generally found in a refined powder form, but can also be found as a tea. The drug is more often used by criminals due its high toxicity level (one gram is believed to be able to kill up to 20 people) making it a strong poison. However, it is also believed that the drug is blown into the faces of unexpecting victims, later causing them to lose all sense of self-control and becoming incapable of forming memories during the time they are under the influence of the drug. This tactic has reportedly been used by gangs in Colombia where there have been reports of people using scopolamine as way to convince victims to rob their own homes

3/10 8. Heroin

Founded in 1874 by C. R. Alder Wright, heroin is one of the world's oldest drugs. Originally it was prescribed as a strong painkiller used to treat chronic pain and physical trauma. However in 1971 it was made illegal under the Misuse of Drugs Act. Since then it has become one of the most destructive substances in the world, tearing apart communities and destroying families. The side effects of heroin include inflammation of the gums, cold sweats, a weak immune system, muscular weakness and insomnia. It can also damage blood vessels which can later cause gangrene if left untreated

4/10 7. Crack cocaine

Crack cocaine first came about in the 1980's when cocaine became a widespread commodity within the drug trafficking world. Originally cocaine would have attracted a high price tag due to its rarity and difficulty to produce, but once it became more widespread the price dropped significantly. This resulted in drug dealers forming their cocaine into rock like shapes by using baking soda as a way of distilling the powder down into rock form. People were doing this because it allowed for them to sell cocaine at a lower quantity and to a higher number of people. The side effects of crack cocaine include liver, kidney and lung damage, as well as permanent damage to blood vessels, which can often lead to heart attacks, strokes, and ultimately death

5/10 6. Crystal meth

Not just famous because of a certain Walter H White, but also because it is one of the most destructive drugs in the world. First developed in 1887, it became widely used during the Second World War when both sides would give it to their troops to keep them awake. It is also believed that the Japanese gave it to their Kamikaze pilots before their suicide missions. After the war crystal meth was prescribed as a diet aid and remained legal until the 1970s. Since then it has fallen into the hands of Mexican gangs and has become a worldwide phenomenon, spreading throughout Europe and Asia. The effects of crystal meth are devastating. In the short-term users will become sleep depraved and anxious, and in the long-term it will cause their flesh to sink, as well as brain damage and damage of the blood vessels

6/10 5. AH-7921

AH-7921 is a synthetic opioid that was previously available to legally purchase online from vendors until it became a Class A in January 2015. The drug is believed to have 80% of the potency of morphine, and became known as the 'legal heroin'. While there has only been one death related to AH-7921 in the UK, it is believed to be highly dangerous and capable of causing respiratory arrest and gangrene

7/10 4. Flakka

Flakka is a stimulant with a similar chemical make-up to the amphetamine-like drug found in bath salts. While the drug was originally marketed as a legal high alternative to ecstasy, the effects are significantly different. The user will feel an elevated heart rate, enhanced emotions, and, if enough is digested, strong hallucinations. The drug can cause permanent psychological damage due to it affecting the mood regulating neurons that keep the mind's serotonin and dopamine in check, as well as possibly causing heart failure

8/10 3. Bath salts

Bath salts are a synthetic crystalline drug that is prevalent in the US. While they may sound harmless, they certainly aren't the sort of salts you drop into a warm bath when having a relaxing night in, they are most similar to mephedrone, and have recently been featured throughout social media due to the 'zombification' of its. The name comes from the fact that the drug was originally sold online, and widely disguised as bath salts. The side effects include unusual psychiatric behaviour, psychosis, panic attacks and violent behaviour, as well as the possibility of a heart attack and an elevated body temperature

9/10 2. Whoonga

Whoonga is a combination of antiretroviral drugs, used to treat HIV, and various cutting agents such as detergents and poisons. The drug is widely available in South Africa due to South Africa's high rate of HIV sufferers, and is believed to be popular due to how cheap it is when compared to prescribed antiretrovirals. The drug is highly addictive and can cause major health issues such as internal bleeding, stomach ulcers and ultimately death

10/10 1. Krokodil

Krokodil is Russia's secret addiction. It is believed that over one million Russians are addicted to the drug. Users of krokodil are attracted to the drug due to its low price; it is sold at £20 a gram while heroin is sold for £60. However, krokodil is considered more dangerous than heroin because it is often homemade, with ingredients including painkillers, iodine, lighter fluid and industrial cleaning agents. This chemical make-up makes the drug highly dangerous and likely to cause gangrene, and eventually rotting of the flesh
During those nine weeks, she underwent an intensive programme which involved group therapy, one-to-one-sessions, and assignments to help her understand the consequences and devastation of drug addiction. Group activities such as yoga, meanwhile, encouraged a holistic approach to recovery. "Getting clean and going through rehab was the hardest thing I've ever done," she says, adding it felt "unnatural" at first to not have drugs in her system. 
"I had to change everything about myself. Recovery means facing all of your demons. It takes persistence and recommitment daily to ensure abstinence." 
It was during this period that McMillan was finally honest with herself and learned to stop blaming others. "I'd survived some awfully degrading situations and I was lucky to be alive."
But recovery is an on-going, never-ending process, and McMillan continues to attend mutual aid groups. One of her proudest milestones was the birth of her first child, Bow Eliza Meade, in November last year. 
She now works at Focus 12, after a brief stint at a hospitality firm, Chevington Finance and Leasing, which was inspired by her journey to donate £100,000 to the charity. 
By sharing her story, McMillan hopes to raise awareness – among employers and those trapped in a cycle of addiction – that people like her aren't doomed. "Not everyone is lucky to have the kind of support I did. It is important that we realise the lie 'once an addict always and addict' is dead."
Reuse content