Traction alopecia is the hair loss that occurs after persistent gentle pulling on the roots over several hours or days. 
Unlike a hair pluck which is painful, persistent gentle pulling may go unnoticed until bald spots or alopecia starts to appear. 
In these times when large numbers of women are having hair extensions, wefts, braids and clip-ins, dermatologists are starting to see more women with traction alopecia.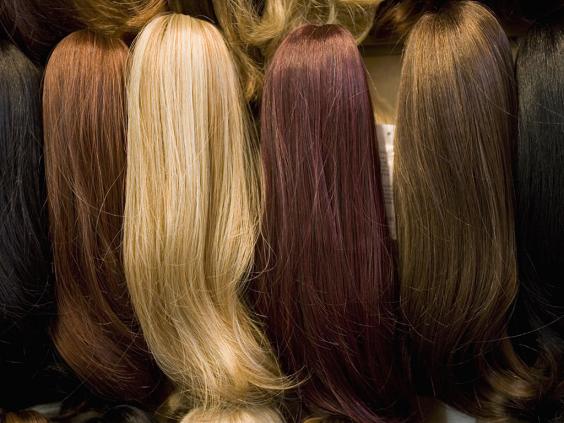 Even tight ponytails can produce traction alopecia, which means the new style of the 'man braid' and the 'man bun' can also have an effect on men's hairlines.
Traction alopecia is especially common in women of African descent. African hair is tight and curly, and individual hair fibres have a thinner diameter than European or Asian hair. This makes African hair more fragile and prone to breakage. In addition the tight curls affect how the hair is anchored into the follicle beneath the skin surface.  Hairstyles to control the curl such as braiding and straightening can also lead to mechanical forces being applied to the hair root which cause the hair bulb to gradually separate from the follicle.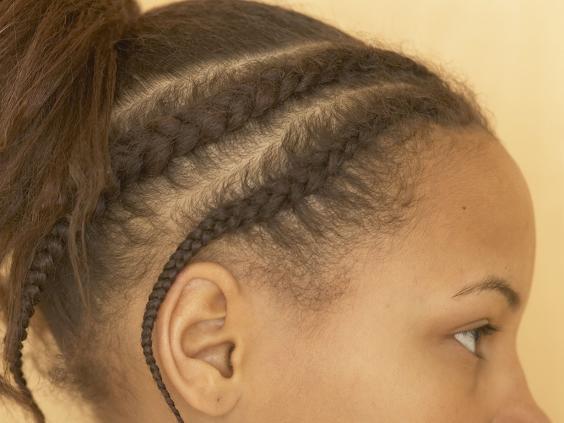 When hair is pulled back in a ponytail, the hairs at the margins of the scalp tend to receive the greatest tensile force and hair loss becomes most noticeable on the scalp margins and the outermost hairs of the braid.  These hairs are lost first, producing a receding hairline and widening of the part lines. 
While hairstyling is the most cause of traction alopecia, it can also follow vigorous combing or brushing, including nit combing after an attack of head lice.
When you look closely under the microscope, broken hairs can be seen close to the skin, or within follicles.  Other follicles are empty where the hair has been plucked free.
Prolonged tension leads to inflammation around the hair follicles that may ultimately produce scarring and lead to permanent hair loss.
Traction eases hairs out of the follicle and patients in the early stages of androgenetic alopecia are more susceptible to traction alopecia.  In other words, less tensile strength needs to be applied to the hairs to release them from the follicle or snap them off. 
The dictates of fashion, religion and custom produce an immense variety of hairstyles, each producing a different stress on the hairs.  Ponytails produce frontal or parietal hair loss.  Tight braiding in cornrows produces a marginal or central alopecia with widening of the part lines.  Twisting hair into a bun on the top of the head can produce a horseshoe alopecia in the centre of the scalp. Brush rollers applied too tightly produce irregularly shaped areas of alopecia. Vigorous brushing or over even an enthusiastic massage can produce diffuse hair loss.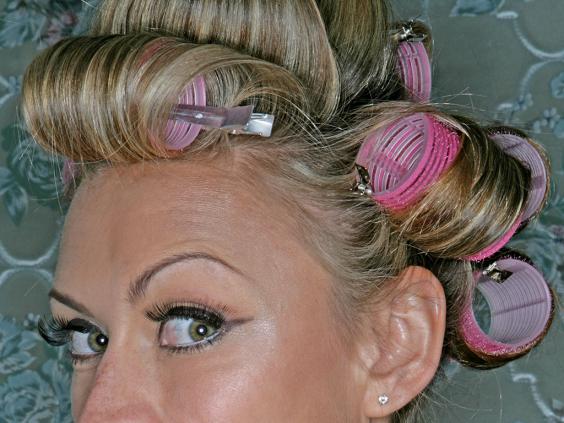 People are often surprisingly resistant to changing their hairstyle.  Many have long suspected the cause of their hair loss and seek consultation with a dermatologist to find a treatment that allows them to keep their current hairstyle.
Unfortunately the only measure that halts progression of traction alopecia is redistributing the tension in the hair.  A return to normal is not possible for those who have early androgenetic alopecia or who have developed scarring from prolonged traction.  However for most people, a cure is available with their own hair brush.
People with traction alopecia should visit to the dermatologist for assessment, as many have associated early androgenetic alopecia which requires separate treatment.
Rodney Sinclair is the Director of Dermatology at the Epworth Hospital and Head of the Epworth Dermatology Research Centre, University of Melbourne
Reuse content