Navigating the avalanche of information available on how to stay stay fit and healthy can feel exhausting, and make the urge to tuck into a friendly-looking kebab or doughnut even more tempting. 
And while the mantra "eat less, move more" is a helpful starting point, it leaves many questions unanswered. 
We have asked four diet and nutrition experts for the most important factors to remember when trying to lead a healthy lifestyle, to stop you from desperately grasping at the latest diet fad every few months. 
If it sounds too good to be true, it probably is
If the premise of a miracle diet falls apart under the weight of a little scrutiny, it probably won't work in the long term. Necking a bottle of wine, eating chips and gorging on chocolate to stay healthy and lean long-term? Unlikely.
Aisling Pigott, a dietician and spokeswomen for the British Dietetics Association (BDA), stresses: "There is no such thing as a magic answer when it comes to a healthy diet. 
"We live in a world where we are so keen for 'quick fixes' and fast solutions. This is not helpful for people trying to tackle the complex relationships and routines they may have with food, eating and health."
Remember that no food is 'good' or 'bad'...
Many diet regimes pedal the idea that certain foods – like pizza, burgers and cake – are wholly bad, while others – kale, blueberries and quinoa – are wholly good. But this breeds unhealthy and unhelpful attitudes towards food, and can even trigger eating disorders. 
"I strongly feel that we should neither glorify or demonise any foods" says Ms Pigott. 
"Food is food, it provides nourishment and will have different values, and there are pros and cons in all foods."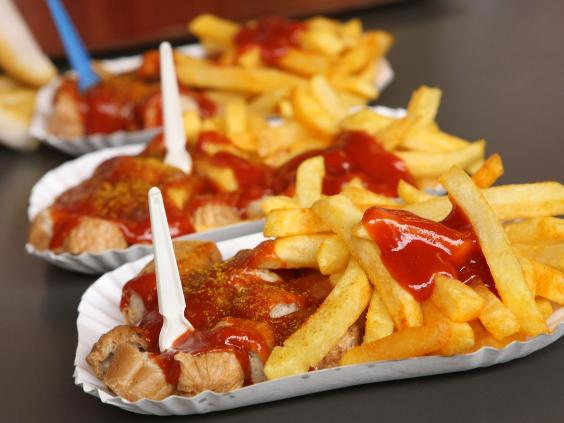 Rebecca McManamon agrees, a BDA spokeswoman, agreed and warned: "To consider any food to be "wholly bad" may be detrimental.
"Orthorexia - when obsessing about healthy foods can become all consuming - and deviating from "healthy" foods may cause large amounts of guilt of self-loathing."
There is no such thing as a magic answer when it comes to a healthy diet
Addressing the pratice of eating "well" 80 per cent of the time and "badly" 20 per cent of the time which is promoted by some self-styled healthy living experts, she adds: "Eating more fruits, vegetables and fibre and less calories and highly processed foods, like take away foods, are generally beneficial.
"But some advocates of the 80/20 diet promote so called 'clean eating' which can restrict  foods such as dairy products, gluten and meat, which could have other, serious, health implications for those who do not have a medical condition requiring such restrictions."
Food trends in 2016
Food trends in 2016
1/11 Celeriac root

We had a kale obsession in 2015, but 2016's vegetable sine qua non is predicted to be the knobbly celeriac root. Celeriac milk (Tom Hunt at Poco in Bristol serves it with winter mussels and wild water celery), celeriac cooked in Galician beef fat (from Adam Rawson of Pachamama, hot new chef in the capital) and salt-baked celeriac (to be found in Matthew and Iain Pennington's kitchens at The Ethicurean in the West Country) are just a few examples.

Getty Images

2/11 Middle Eastern food

The Middle Eastern Vegetarian Cookbook (£24.95, Phaidon) by grand-dame Salma Hage, author of the bestseller The Lebanese Kitchen (whose halva is pictured here), is out in April

© Liz & Max Haarala Hamilton

3/11 Non-alcoholic cocktails

Grain Store mixologist Tony Conigliaro has created Roman Redhead, a riot of red grape juice, beetroot, pale ale and verjus, and Rose Iced Tea (black tea, rose petals, anise essence, pictured here)

4/11 Gin

The discerning will be slurping Hepple gin – from chef Valentine Warner and cocktail guru Nick Strangeway – which is punctuated with bog-myrtle nuances

5/11 Argyll and Bute

Restaurant followers are getting in a froth about Pam Brunton in Scotland, who opened the Inver restaurant in Argyll and Bute to acclaim last year

6/11 Andy Oliver's Som Saa

One of the most eagerly awaited restaurants of 2016 will be the permanent incarnation of Andy Oliver's remarkable pop-up Som Saa opening very soon in east London. Oliver, who worked at Thai god David Thompson's Nahm in Bangkok, raised a whopping £700,000 through crowdfunding, and is renowned for his piquant Thai flavours and obsessive attention to detail, including in his home ferments and DIY coconut cream

© Adam Weatherley

7/11 Venison

Another ruminant in vogue is venison, with Sainsbury's doubling its line for 2016. It provides a protein-packed punch, with B vitamins and iron, and it's low in fat. Its entry into the mainstream is in part thanks to the Scottish restaurant Mac and Wild, just opened in London, whose Celtic head chef Andy Waugh (who also runs the Wild Game Co) has been touting it as street food for years (his venison burger pictured here)

8/11 Goat

From Brett Graham's The Ledbury to Angela Hartnett's kitchens at Lime Wood Hotel in the New Forest, Cabrito is the go-to goat supplier among the chef cognoscenti (roasted loin of kid pictured here) – but this year, domestic cooks can get in on the action, as Sushila Moles and James Whetlor of Cabrito offer their meat through Ocado

Mike Lusmore / mikelusmore.com

9/11 Coffee

Coffee sage George Crawford is launching the much-anticipated Cupsmith with his partner, Emma. Crawford believes that 2016 is the year purist coffee will finally meet the masses; Cupsmith's mission will be to make craft coffee as popular as craft beer on the high street. The company roasts Arabica beans in small batches, improving its quality – but sells it online, at cupsmith.com, in an approachable way: expect cheerful packaging and names such as Afternoon Reviver Coffee (designed for drinking with milk – no matter how uncouth, most of us want milk) and Glorious Espresso

Julia Conway

10/11 120-day-old steak

Hanging meat for extremely long lengths of time has become an art. In Cumbria, Lake Road Kitchen's James Cross is plating up 120-day-old steak (pictured here). The beef is from influential "ager" Dan Austin of Lake District Farmers, who is currently investigating the individual bacterial cultures that go into this maturing process

11/11 Lotus root

Diners can expect root-to-stem dining - cue the full lotus deployed by the Michelin-starred Indian Benares in its kamal kakdi aur paneer korma

Getty Images
...but know that some foods have no nutritional value at all
Recognising what different foods can offer is important. For instance, potatoes are a good source of fibre and vitamin C, but chips and crisps are generally high in fat. 
However, some foods have no benefit at all other than being pleasurable to eat. 
Asked to name the foods she would never eat, Pigott says she has only one exception for a food that is wholly bad.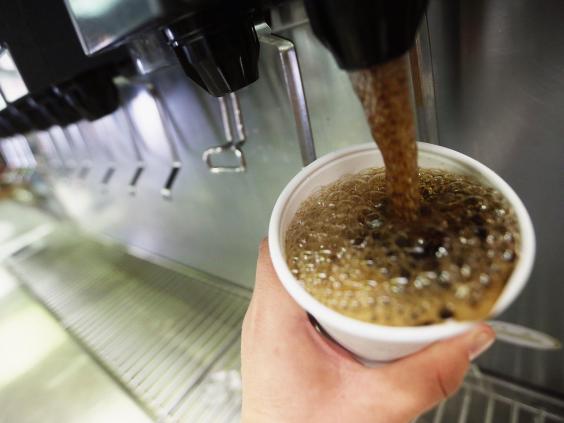 "Fizzy pop, I still can't find any positives for this – zero nutritional value, more sugar in a bottle than needed for three days and tastes awful," she says. 
Dietician and BDA spokeswoman Anna Daniels agrees, and says she avoids full sugar sports drinks and sugar fizzy drinks, cereal, yogurt and snack bars that are high in sugar, as well as processed sausage rolls and other high-salt, low-quality meat products.
Dr Johnson says: "There is a lot of cheap, ready to eat foods, that are high in calories, fat, sugar and with little fibre, protein, vitamins or minerals that implies that these foods have poor nutritional value. Eating these foods on occasion, might not pose an immediate health concern, but should be integrated into a well-balanced diet."
Being healthy must be easy 
A gruelling regime which heavily restricts what you can eat should be ditched in favour of a healthy diet where moderation is practiced continually. 
"An important component of maintaining an adequate diet is ensuring that it is something that you find easy to do," says Ms Daniels. "Think long term health and not short term weight loss – which very often people do."
"We know that feeling 'restricted' in your eating is a risk factor for overeating and therefore weight gain. Therefore, I am always positive about any lifestyle interventions which promote dietary balance and most importantly enjoying food," says Ms Pigott. 
"I always encourage people that I work with to build balance and routine into their eating. It is so important that we don't feel over-restricted in our eating and lifestyle, as this is more likely to result in over-eating."
Each meal is an opportunity to promote health through the food and nutritional intake
Ms Daniels agrees, and suggests: "Eating more during social events and over the weekend and less during working hours during the week isn't a framework that would suit everyone, however for some people it may work perfectly well."
Instead, see each meal as an opportunity to nourish your body.
Dr Johnstone says: "Each meal is an opportunity to promote health through the food and nutritional intake. Eating a balanced diet does not have to be boring."
Reuse content