Almost one in five women are put off from exercising because of problems to do with their breasts, according to a new study.
Not being able to find the correct sports bra and being embarrassed by their breasts moving during exercise were among off-putting factors. 
To make the findings, researchers asked 239 women from Portsmouth, Southampton and the surrounding areas what discouraged them from taking part in physical activity. 17 per cent of said their breasts were the main cause.
Ranking above problems with their breasts were a lack of energy, time constraints and health reasons, according to researchers.
These factors ranked above other deterrents such as the perceived cost of exercise, a lack of access to facilities, not having suitable clothing, not having a companion to exercise with, and feeling embarrassed about doing sport.
The survey also found that women who know more about breast health were more likely to participate in physical activity and were more likely to wear a sports bra.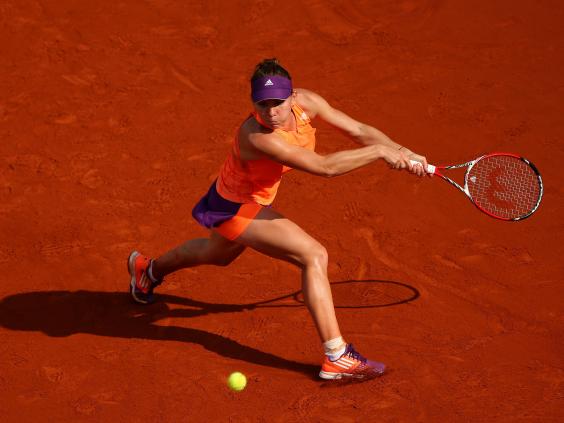 The findings come after the now 22-year-old tennis player Simona Halep had her breasts reduced from a 34DD to a 34C aged 17, in order to improve her reaction during play.
Emma Burnett, from the University of Portsmouth's Research Group in Breast Health, conducted the research published online in 'Journal of Physical Activity and Health, said: "This latest research is crucial because it shows that breasts are an important factor to consider when investigating what deters women from exercising.
"One third of women in the study were not meeting physical activity guidelines, but improving breast health awareness may help to encourage participation for these women," she said.
Miss Burnett added: "We had plenty of anecdotal evidence to suggest that breasts are a barrier to exercise but this is the first study to provide evidence that they're affecting women's participation in sport.
"I expected the findings to show that breasts are a barrier but I was quite surprised at the percentage – it was higher than I thought."
Miss Burnett hopes that the research will encourage women to learn more about the health of their breasts and to become more active, while showing manufacturers there is a demand for a great
Professor Joanna Scurr, who leads the Research Group in Breast Health, said that if women don't wear the right sports bra they risk damaging the fragile Cooper's ligaments which, once damaged, are irreparable.
"When the breasts are not supported appropriately and there is tension on the ligaments and skin of the breast, it can result in strain and over time this may lead to a stretching of the breasts natural support, which could lead to permanent breast damage," she added.
The Research Group are now appealing for female volunteers to participate in a new study investigating breast pain. Those who are interested in finding out should contact: emma.burnett@port.ac.uk