Some hot drinks and flavoured coffees sold by major chains on UK high streets contain a "dangerously" high level of sugar, a campaign group has warned.
Action on Sugar said that "shocking" amounts of sugar can be found in drinks such as mochas lattes and hot chocolates in the UK, from popular stores including Starbucks and Costa. 
The charity made its findings by analysing 131 hot flavoured drinks. It found that 98 per cent would receive a red nutritional value label for the amount of sugar content. 
A third of the drinks tested had the same sugar content as Coca Cola, which contains nine teaspoons, according to a charity spokesman. 
Below are drinks which contain a high level of sugar
Starbucks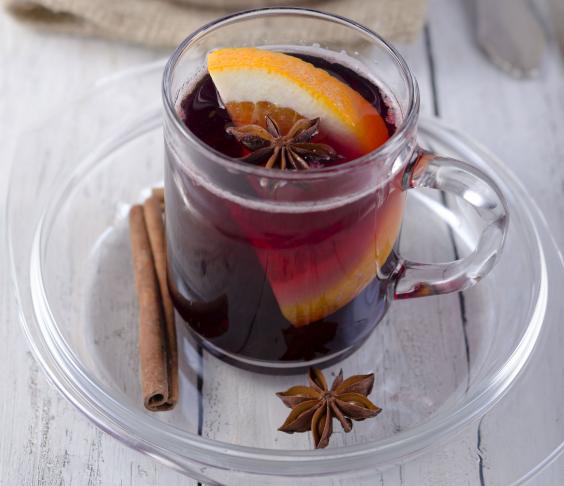 Starbucks' venti Grape with Chai, Orange and Cinnamon Hot Mulled Fruit had 25 teaspoons of sugar per serving, Action on Sugar said. 
This was closely followed by their Hot Mulled Fruit – Apple with Chai, Dried Apple and Cinnamon Venti with 22 contain 20 teaspoons of sugar.
Starbucks' venti White Chocolate Mocha with Whipped Cream was found to have 18, while the Signature Hot Chocolate both had 15 teaspoons of sugar. The Chai Latte Tea venti had 13. 
The chain's Caramel Macchiatto short and Pumpkin Spice Latte with Whip Short were found to have four. 
Costa Coffee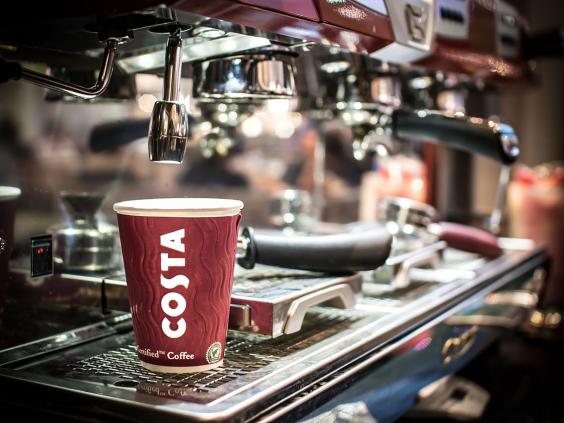 The brand's massimo eat-in Chai Latte, which the campaign group said contained 20 teaspoons of sugar. Its Mocha Massimo, meanwhile, had 13. 
The eat-in and eat-out Mocha Cortado and Chocolate Babycino were found to have three teaspoons each, and the Roasted Hazelnut Latte Primo eat-in had four. 
KFC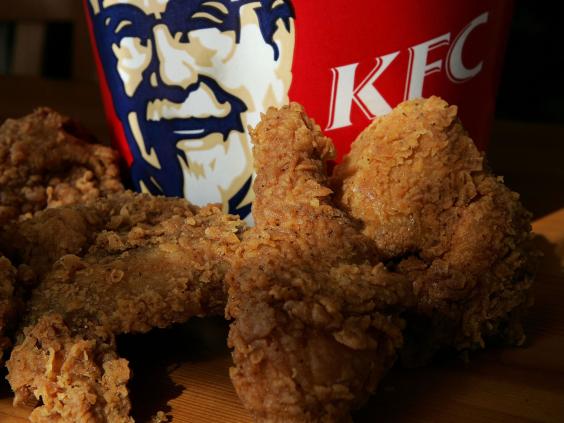 KFC's mocha contained 13 teaspoons of sugar, the charity said. 
Caffè Nero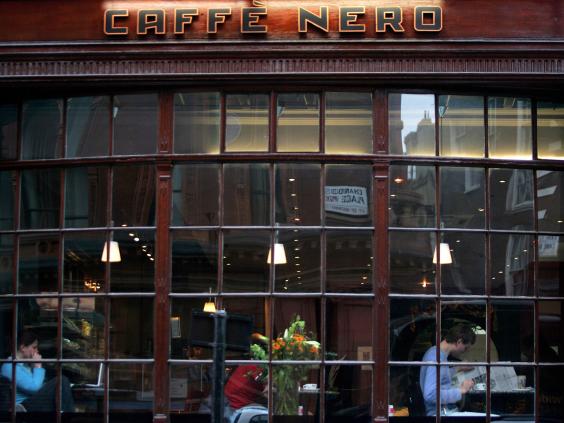 Similarly to KFC's mocha, the drink-in Caramelatte at Caffe Nero had 13 teaspoons of sugar. 
Leon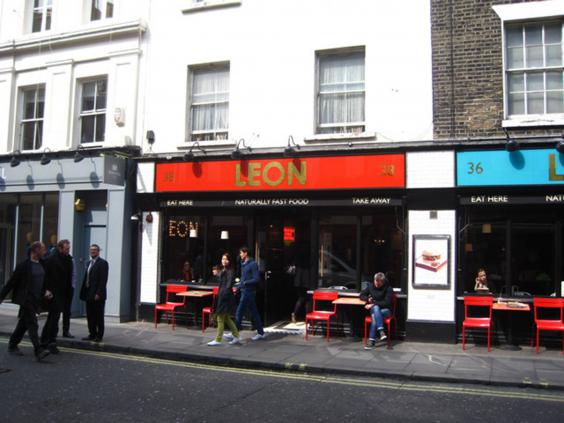 A comparatively new brand on the food scene, the Leon Hot Chocolate had four teaspoons of sugar. 
The amounts of sugar in food and drink
The amounts of sugar in food and drink
1/6 Minstrels

A 42g bag contains 28.9g of sugar

2/6 Dairy Milk

A 49g bar contains 26.8g of sugar

3/6 Skittles

45g of Skittles (about a quarter of a large 174g pouch) contains 40.4g of sugar

4/6 Ribena

A 500ml bottle of Blackcurrant Ribena contains 50g of sugar

5/6 Coca Cola

A 330ml can of Coca Cola contains 35g of sugar

6/6 Innocent Smoothies

A 250ml bottle of strawberries & bananas Innocent Smoothie (the middle size) contains 26g of sugar
A spokeswoman from Starbucks said the company has committed to cutting added sugar in its drinks by 25 per cent by the end of 2020, and said that stores offered a "wide variety of lighter options". A spokeswoman from Costa said that the company had taken "signifiacnt steps" in cutting the sugar content of its products, and would be setting new 2020 targets this April. 
A spokeswoman for Caffè Nero said the chain is "committed to reducing the sugar content in our drinks" and said it is reducing the content of some of its iced drinks for summer 2016 by over 10 per cent. It added that sugar free syrups are already available. 
A Leon spokeswoman said: "Only the hot drinks we make with organic, dark chocolate flakes appear on this list and we believe our customers would expect to find sugar in them. We consider these drinks to be a treat, not for every day and list them on the menu as such."
The Independent has contacted KFC for a comment.