A human can go for more than three weeks without food (Mahatma Gandhi survived 21 days of complete starvation), but water is a different story. 
At least 60 per cent of the adult body is made of it, and every living cell in the body needs it to keep functioning. Water acts as a lubricant for our joints, regulates our body temperature through sweating and respiration, and helps to flush waste.
Unlike food, the maximum time an individual can go without water seems to be a week. That estimate would certainly be shorter in difficult conditions, like broiling heat.
The week limit is based on observations of people at the end of their lives, when food and water intake has been stopped, Randall K. Packer, a professor of biology at George Washington University told Maggie Fox in a 2013 interview with NBC News. 
However, one week is a generous estimate. Three to four days would be more typical. 
"You can go 100 hours without drinking at an average temperature outdoors," Claude Piantadosi of Duke University told Fox. "If it's cooler, you can go a little longer. If you are exposed to direct sunlight, it's less." 
The Danger Of Dehydration 
Our bodies are constantly losing water, which is why drinking a glass of H20 once a day is not enough to keep the body replenished. We lose water when we sweat, go to the bathroom, and even when we exhale.
In pictures: Flint water crisis
In pictures: Flint water crisis
1/10

Anthony Fordham picks up bottled water from the Food Bank of Eastern Michigan to deliver to a school after elevated lead levels were found in the city's water in Flint

Reuters

2/10

Michigan National Guard Staff Sergeant William Phillips (L) assists a Flint resident with bottled water at a fire station in Flint

Reuters

3/10

Flint residents Arthur Woodson, left, and Tony Palladino Jr. protest the arrival of Flint native and filmmaker Michael Moore as Moore accuses Gov.Rick Snyder of poisoning Flint water during a rally outside of city hall in Flint

AP

4/10

Flint residents pick up bottled water and water filters at a fire station in Flint. Michigan National Guard members were set to arrive in Flint to join door-to-door efforts to distribute bottled water and other supplies to residents coping with the city's crisis over lead-contaminated drinking water

Reuters

5/10

Soldiers from the Michigan Army National Guard Flint prepare to give Flint residents bottled water at a fire station in Flint

Getty Images

6/10

Justin Roberson (L), age 6, of Flint, Michigan and Mychal Adams, age 1, of Flint wait on a stack of bottled water at a rally where the Rev. Jesse Jackson was speaking about about the water crises at the Heavenly Host Baptist Church in Flint

Getty Images

7/10

A man sits next to a stack of bottled water at the Heavenly Host Baptist Church in Flint

2016 Getty Images

8/10

The top of a water tower is seen at the Flint Water Plant. President Barack Obama declared a state of emergency in Michigan and ordered federal aid to be used to help state and local response efforts to an area affected by contaminated water

Reuters

9/10

Rosie Wright, center, rallies with the crowd over Flint's water crisis in Ann Arbor, Michigan

AP

10/10

Rick Catherman participates in a rally around Flint's water crisis in Ann Arbor, Michigan

AP
"Under extreme conditions an adult can lose 1 to 1.5 liters of sweat per hour," Packer wrote in a 2002 article for Scientific American. "If that lost water is not replaced, the total volume of body fluid can fall quickly and, most dangerously, blood volume may drop."
When you have too little blood circulating in your body, blood pressure falls to levels that can be fatal. Body temperatures also rise when we stop sweating. 
Dehydration that causes "a loss of more than 10 per cent of your body weight is a medical emergency," according to the University of Rochester Medical Center, "and if not reversed can lead to death."
Water Sources
We get some water from food, "but drinking water is your main, and best source, of water," according to a website maintained by the National Institutes of Health. 
Other beverages like juice or milk also help keep the body hydrated. The only fluid you would want to stay away from is alcohol because it actually causes the body to lose more water than normal through excessive urination. 
Read more: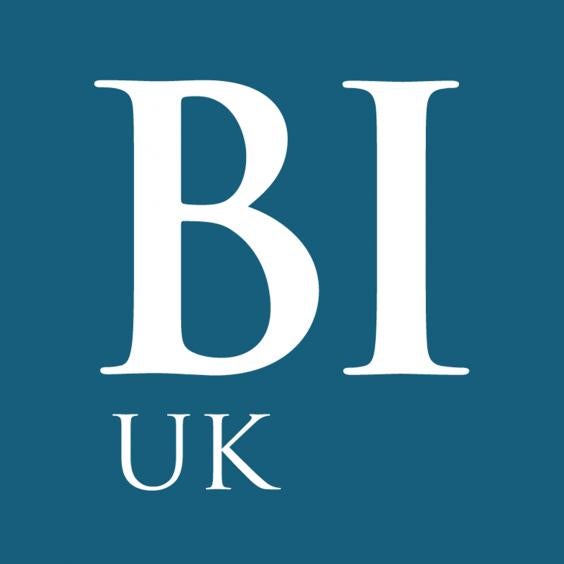 • 'PROJECT PANIC': Pro-EU campaigners' secret weapon for preventing Brexit
• KYLE BASS: There's a 'ticking time bomb' in China
• Civilian casualties in Afghanistan have hit record highs
Read the original article on Business Insider UK. © 2015. Follow Business Insider UK on Twitter.
Reuse content