A British man who fell pregnant after he used Facebook to find a sperm donor has said he will be the "greatest dad".
Hayden Cross, 20, joined a sperm donation group on the social network when he was told he would not be able to freeze his eggs during his hormonal gender transitioning.
He is now four months pregnant and may be the first British man ever to give birth, according to The Sun on Sunday.
Mr Cross said his first attempt using donor sperm had been successful and he would continue his transition process to remove his breasts and ovaries as soon as he has given birth.
"Having a biological child has always meant a lot to me," he told the newspaper. "I've always wanted kids."
Mr Cross, who is from Gloucester and has been living legally as a man for three years, applied to have his eggs frozen on the NHS in the hope the procedure would allow him to have children in the future.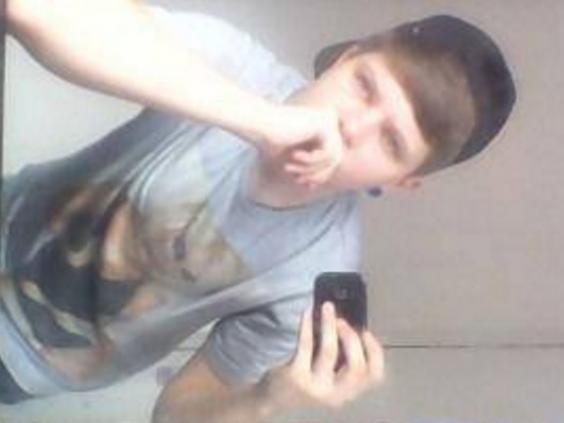 But when the £4,000 process was refused, he decided to find an anonymous donor on Facebook instead.
"I looked on Facebook for a group and found one – it's been shut down now. I didn't have to pay," he told The Sun.
"I want the baby to have the best. I'll be the greatest dad."
Mr Cross said he wanted to become a parent now so he could complete his transition as soon as possible and "enjoy being the way I was meant to be".
In September, a transgender couple became the first in South America to have a child together.
Istanbul's LGBT community
Istanbul's LGBT community
1/6 Istanbul's LGBT community

A giant rainbow flag held during a Trans Pride march in Istanbul, June 2014

Bradley Secker

2/6 Istanbul's LGBT community

While Isis hurls gay men to their deaths from the tops of towers, Secker has photographed them on rooftops overlooking their new homes, including the Iraqi Bissam in Damascus before his flight to Turkey to represent their newfound strength

Bradley Secker

3/6 Istanbul's LGBT community

Like many other Syrian LGBTs, Sami is waiting for his resettlement case to be processed

Bradley Secker

4/6 Istanbul's LGBT community

Nader, a 25-year-old gay Syrian from Homs, is one of LGBT Arabie's co-founders

Bradley Secker

5/6 Istanbul's LGBT community

Salah, from Damascus, now lives in Istanbul alongside thousands of displaced Syrians

Bradley Secker

6/6 Istanbul's LGBT community

Syrian participants at Istanbul Pride, June 2013

AFP/Getty
Fernando Machado, who was assigned female at birth and his partner Diane Rodriguez, who was assigned male at birth, welcomed their first child and expressed their desire to have more children.
The couple, who live in Ecuador, had not undergone full gender reassignment and were therefore able to conceive naturally. 
"We are the same as other families. Even though we might not have the same rights, we are the same," Mr Machado told the BBC.
Reuse content