When news emerged that a study into a 96 per cent effective contraceptive injection for men had been halted because of the "unbearable" side-effects, more than a few women raised their eyebrows. For years, they had been dealing with side-effects from contraception from depression to acne and limp sex drives. 
Easy to take and non-invasive, the pill is one of the most popular forms of contraception. But the side-effects can be a pot-luck depending on the individual. And a recent study into one million women by the University of Copenhagen found that those taking the pill were more likely to be treated for depression. 
Other side common side-effects include nausea, headaches, increased appetite and weight gain, which in itself can lead to low mood and depression, Dr Clare Morrison, a GP at MedExpress.co.uk told The Independent. 
Period euphemisms around the World
Period euphemisms around the World
1/8 Germany

'Erdbeerwoche': translates as 'strawberry week'

iStock

2/8 France

'Les Anglais out debarque' or 'The English have arrived' referring to past wars with England and possibly the British army's red coats

Getty Images

3/8 Brazil

'Eustou Com Chico' or "I'm with Chico' in reference to socialist Chico Mendes and possibly his gruesome assassination in the late 80's

Getty Images

4/8 Finland

The Finnish affectionately refer to periods and pms as 'Hullum Lechman Tauti' or 'mad cow disease'

Getty Images

5/8 The United States

Though there are many varied terms, a popular americans commonly refer to periods as 'Aunt Flo'

iStock

6/8 China

In China you may hear 'its little sister to come in'

iStock

7/8 Denmark

'Der Er Kommunister i Lysthuset' or 'There are communists in the funhouse'

Getty Images

8/8 South Africa

A famed colloquialism for a period in South Africa is 'Grannys stuck in traffic'

iStock
While Dr Morrison stresses it is not "all doom and gloom" – as the pill can make periods less painful and heavy, treat PCOS, and lower the risk of endometriosis, as well as ovarian and womb cancer - she adds that patients often complain about the side-effects of the medication. And women complain they are handed the pill, and other forms of female contraception, often in their teens and with little idea of the impact it may have on their physical and mental health. 
One 31-year-old journalist from London, who didn't want to be named, went on the pill to treat her extremely heavy and painful periods in her late twenties. The side-effects were almost instant. Her breasts uncomfortably grew larger, and she would be hit by sudden hot flashes. 
"Several times woke up drenched in sweat in bed. I reacted to emotional situations a lot more strongly, getting angry or upset or pissed off very easily. I felt like I was going a bit mad."
Jess Denham, a 27-year-old freelance writer from London started taking the pill aged 19 to control the timings of her periods during gap year travels. 
She doesn't recall being warned that the pill would affect her mental health and didn't experience negative reaction until her mid-20s when she was going through a difficult period of her life. 
"I read a piece online by a woman who described having an absolute meltdown over an empty carton of orange juice being left in the fridge, and her irrational reaction reminded me of a time only recently when I had burst into tears over having to dry my hair because I felt so exhausted. That is not my usual style. I decided to stop the pill and see if it made a difference. It did."
Dr Tatiana Lapa, a Harley Street GP, says those worried that their medication is affecting their health is to stop to see if the symptoms resolve, and to restart it to see if they return. "With a contraceptive pill, this should only be done under the guidance of your GP to avoid the risk of unwanted pregnancy," she adds. 
Alternatives include the implant, the coil, the patch and the chip. But, as Rosie Hamblin, a 25-year-old stay at home mother of three in Southwick, Brighton, discovered, those aren't without issue either. 
When she swapped from the pill to the implant after experiencing drastic mood swings, she had a "constant period" for three months, while the mini-pill prescribed to her while breast feeding caused mood swings and weight gain which quickly dropped off when she ditched the drug.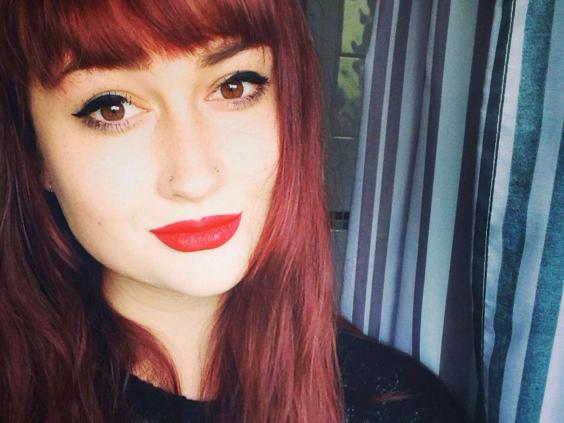 Laura Blair, 24-year-old student living in Hornchurch, Essex, meanwhile experienced constant, heavy bleeding and blood clots on the patch.
"I stopped being able to use tampons as constant use became so uncomfortable," she recalls. After two doctors advised her to wait for her symptoms to settle,  a third told Blair warned her to stop using the patch immediately. The bleeding stopped within a few weeks. 
"I've never felt so exhausted, dismissed and frustrated as when I was trying to get this issue taken seriously," she says. "I really feel I lost six months of my life from it."
While some of these women have used trial and error to find the right contraceptives for them, others have decided to stick to condoms. 
 "Stay in tune with yourself and never think feeling crap day in day out is normal," Denahm warns others, "it's not and you don't need to feel like that."
Reuse content