Whether you're simply looking for a date or hoping to find something that lasts, you could benefit from the decades of psychological research on the qualities that women find most attractive in a male partner.
We've rounded up some of the most compelling scientific insights, so you can step up your game.
---
Look for the universal signals of flirtation.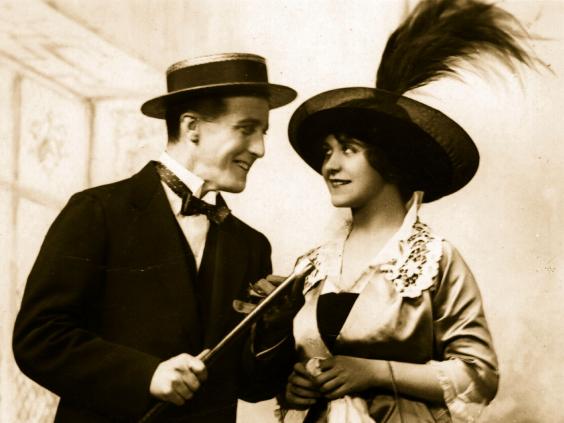 Rutgers University anthropologist and best-selling author Helen E. Fisher says that from the depth of the Amazons to the cafés of Paris, women signal interest with a remarkably similar sequence of expressions.
As she shared at Psychology Today, it goes like this:
First the woman smiles at her admirer and lifts her eyebrows in a swift, jerky motion as she opens her eyes wide to gaze at him. Then she drops her eyelids, tilts her head down and to the side, and looks away. Frequently she also covers her face with her hands, giggling nervously as she retreats behind her palms. 
This sequential flirting gesture is so distinctive that [German ethologist Irenaus] Eibl-Eibesfeldt was convinced it is innate, a human female courtship ploy that evolved eons ago to signal sexual interest.
---
Look for someone "in your league."
Men — and women — are attracted to people who are as attractive as they are.
In one study, for example, researchers at the University of California at Berkeley looked at the behavior of 60 male and 60 female users on an online dating site. While the majority of users were inclined to reach out to highly attractive people, they were most likely to get a response if that person was about as attractive as they were (as judged by independent raters).
"If you go for someone roughly [equal] to you in attractiveness, it avoids two things," Nottingham Trent University psychologist Mark Sergeant, who was not involved with the study, tells The Independent. "If they are much better-looking than you, you are worried about them going off and having affairs. If they are much less attractive, you are worried that you could do better."
Love and sex news: in pictures
Love and sex news: in pictures
1/20 Male contraceptive gel that 'blocks sperm' could be available in less than two years

A new injectable contraceptive for men could be on the market as soon as 2018, US researchers hope. Currently, men are limited to options including condoms and a vasectomy if they want to protect their partner from pregnancy. Scientists have said that the new method will be long-lasting and reversible, without the need for men to take hormones to supress fertility. Vasagel works by blocking the duct from which sperm leaves the testes and enters the urethra: the canal where semen and urine leave the penis. The contraceptive is administered by an injection into the vas deferens

WestEnd61/REX/Shutterstock

2/20 Heartbreak can actually change the rhythm of your heart

Losing a loved one really can break your heart, research suggests, although not for ever. People who lose a partner are at an increased risk of developing an irregular heartbeat for the next 12 months, scientists found. The risk seems to be greatest among the under 60s and when the loss of the partner was least expected

Getty

3/20 'Weird' sexual fetishes are actually very normal

A number of sexual fetishes considered anomalous in psychiatry are actually common in the general population, a study has found. According to the Diagnostic and Statistical Manual of Mental Disorders, Fifth Edition (DSM-5), sexual interests fall into two categories: normal (normophilic) and anomalous (paraphilic). Researchers asked 1,040 Quebec residents, representative of the general population, about their experiences of sexual behaviour considered abnormal by the DSM-5. The study, published in The Journal of Sex Research, found that of the eight types of anomalous behaviour listed in the DSM-5, four were found to be neither rare or unusual among the experiences and desires reported by men and women

4/20 Gym 'used as a hook-up spot'

People who hope to find love and get fit in the New Year may find it surprisingly easy to tick off both goals, as a new survey has revealed that half of adults use the gym as a hook-up venue, while a quarter admit to having sex there. Apparently not put off by the surroundings, a new survey of how Britons behave in the gym has found that 25 per cent claimed to have had sex there at least once in the past 12 months

5/20 Erectile dysfunction 'linked to risk of early death'

Men who suffer from erectile dysfunction (ED) are 70 per cent more likely to die early, a new study has found. US scientists believe that the disorder may be linked to poor cardiovascular health, and suggested that men with ED should be screened for health issues that could cut their lives short

Rex Features

6/20 39 per cent of workers have sex at Christmas parties

The festive season may be a time for good will and sharing – but it's also apparently the perfect excuse to hook-up with the cute person from accounts, according to a survey which has revealed that 39 per cent of people have had sex at their work Christmas party. Even more people admitted that the annual knees-up offered the chance to kiss a co-worker, with over locking lips at the event. A survey of 2,000 UK adults by high-street lingerie retailer Ann Summers revealed that IT and HR are the professions most likely to snog or have sex with a colleague or get incredibly drunk at the Christmas party, at 63 per cent and 56 per cent respectively.This was compared with 27 per cent of those in education and 29 per cent in health

7/20 Durex calls for a condom emoji

Emojis have come a long way in recent years - since they were first integrated into Unicode in 2010, we've gained emojis of all different ethnicities, emojis for every flag in the world, and even the middle finger emoji. However, we're still missing a condom emoji. Durex wants to change that. It's easy to suggest sex with emojis (think aubergine, peach, the 'OK' sign), but there's nothing that shows safe sex. So, to coincide with World AIDS Day on 1 December, Durex is encouraging its customers to call upon the Unicode Consortium, who oversee the introduction of new emoji, to give the world a condom emoji in their next update

8/20 Spliting the housework equally is the secret to a better sex life

Better communication, getting more exercise, oysters, more date nights, time away from the kids – these are just a few common theories for how couples can improve their sex life. But now, a new study has offered up a different one, suggesting that the key to being more satisfied between the sheets could in part be down to taking it in turns to wash them. According to the study from the University of Alberta, couples enjoyed more frequent and satisfying sex for both partners when the housework is split equally across men and women

9/20 Arguing with a partner is beneficial

Arguing in a relationship is not often seen as having a positive impact on both partners. But a new study from US psychologists suggests that if each party feels understood, falling out does not have a detrimental impact on their satisfaction in the relationship. Researchers at the University of California said feeling understood appeared to improve a relationship on its own, regardless of any practical consequence of that understanding. And when people felt their partners understood them, the conflict was not only not harmful but actually good for the relationship

10/20 Ireland gay marriage

Same-sex couples in the Republic of Ireland can officially get married after the country voted overwhelmingly for the change in a referendum in May. Legislation legalising gay civil marriage, passed following the vote, came into effect on 16 November 2015. The first couples to be affected will be gay couples who married legally abroad – whose unions will now automatically be recognised by the Irish state. But the race is now on to see who which couple will become the first gay newlyweds to legally marry in Eire itself

11/20 'Female Viagra' approved

A drug dubbed the 'female Viagra' has finally been approved by the US Food and Drug administration but concerns have been raised over the drug's possible side effects. Flibanserin, produced by Sprout Pharmaceuticals, was approved by the FDA on the third application in five years – after twice failing over concerns regarding possible side-effects.

AP

12/20 Grindr users surveyed on sexual preferences

Grindr users are not that gay, at least according to a new survey. More than 300 users on the gay dating app, contacted by Pink News as part of an informal study, did not identifying as exclusively attracted to men. The study used the Kinsey scale, based on the work of sexologist Alfred Kinsey, which ranges from 0 (exclusively straight) to 6 (exclusively gay) and also allows identification as asexual (X). Pink News found that the average answer was around five, with the most frequent answer being five, followed by six and then four when they contacted users from their office in central London.

Rex

13/20 Watching porn does not cause negative attitudes to women

The average porn user may have more egalitarian views towards women than non-users, a contentious new study has suggested. Researchers at Western University in Canada have even argued that many pornography fans might be "useful allies" in women's struggles for equality in the workplace and in public office. They reported in the Journal of Sex Research that the 23 per cent of people who said they had watched an "X-rated" film during the previous year were no more or less likely to identify as feminists than those who did not watch porn.

Getty

14/20 The characteristics of men who pay for sex

Men who pay for sex share similar traits to rapists and sex offenders, according to new research. A study from University of California, Los Angeles (UCLA), claims that men who have sex with female sex workers feel less empathy for them than men who do not buy sex. Part of this reason is due to the fact that they view them as "intrinsically different from other women," according to the authors.

Getty Images

15/20 How much sex we have (and how much we'd like)

As a nation, we don't have as much sex as we would like, a survey has (somewhat unsurprisingly) confirmed. In a poll of 1523 people by YouGov, 64 per cent of Britons said they would wish to have sex at least a few times a month. The same sample said that only 38 per cent had sex at least a few times a month. In addition, 10 per cent said they wished to have sex every day, a goal which only 1 per cent admitted reaching.

16/20 One per cent of Britons 'have never felt sexually attracted to anyone at all'

An estimated 1% of Britons have almost no interest in sexual activity, according to researchers. The identity, which describes rarely or never experiencing sexual attraction, has moved from a diagnosis of mental disorder in the past to a sexual orientation in its own right today. As public interest in "asexuality" grows, researchers at Glasgow University have found that romance and intimacy is still very much on the cards for those who take the label.

Rex

17/20 Women really are more attracted to men who make them laugh

Researchers at an American university have claimed that humour is a key factor in human "sexual selection", with women appearing to be more attracted to men who make them laugh. Jeffrey Hall, an associate professor of Communication Studies at the University of Kansas, found that when two strangers meet, the more times a man tries to be funny and a woman laughs, the more likely she is to be interested in dating. The reverse was not true for women who attempted humour, according to his study "Sexual Selection and Humour in Courtship: A Case for Warmth and Extroversion," which has been published in the Evolutionary Psychology journal.

Getty

18/20 What makes a perfect penis?

Scientists have now answered one of these great unknowns. According to a new study, "general cosmetic appearance" is the most important penile aspect when it comes to what women value down there. This is swiftly followed by the appearance of pubic hair, penile skin, and girth. Length comes in at number six, with the look of the scrotum trailing closely behind. The least important facet of the phallus, say the scientists, is the "position and shape of meatus", the vertical slit at the opening of the urethra.

19/20 Students who marry after studying the same subject

Picking a university subject is already difficult enough for young people. But here's an extra piece of data to weigh on your decision: you may be picking a life partner as well. Dan Kopf of the blog, Priceonomics, analysed US Census data and found that the percentage of Americans who marry someone within their own major is actually fairly high. About half of Americans are married, according to the 2012 American Community Survey (part of the Census). And about 28 per cent of married couples over the age of 22 both graduated from college. (The survey didn't recognise same-sex marriages for the 2012 data, but it will for 2013 onwards, says Kopf)

20/20 Half of divorcees had doubts on their wedding day

Over half of divorcees considered abandoning their husband or wife-to-be at the altar on their wedding day, a new study has revealed. On top of likely worrying about wedding favours and making sure guests behave on their big day, 49 per cent of divorcees admitted they were unsure before the ceremony that their marriage would last. Some 15 per cent of divorcees polled said they were so wracked with doubt that they felt physically sick in the run up to their wedding.

Getty Images
---
Present yourself as high status.
In 1969, University of North Carolina sociologist Glen Elder found that looks and wealth tend to find one another — namely, good-looking women tended to settle down with less attractive but wealthier men. 
Since then, it's become a well-confirmed finding in the social sciences.
Most recently, a 2010 study found that men pictured with a Silver Bentley Continental GT were perceived as way more attractive than those pictures with a Red Ford Fiesta ST, and a 2014 study found that men pictured in a luxury apartment were rated more attractive than those in a control group. 
Why the attraction to resources? Evolutionary psychologists speculate it's because women want a mate who can provide for them.
---
Look older.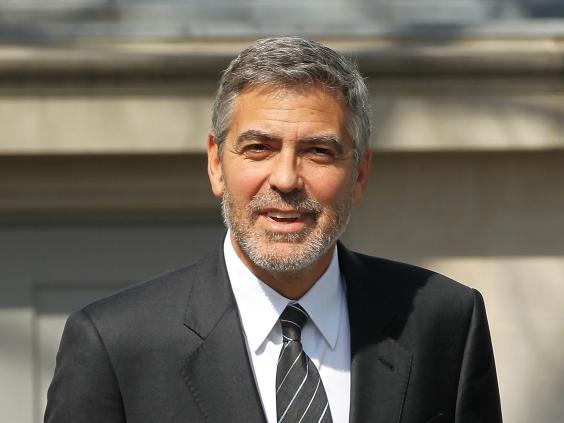 Psychologists call it the "George Clooney Effect." 
As a 2010 study of 3,770 people suggested, women often prefer older men. As the women become more financially independent, they say they like older guys even more. 
"We think this suggests greater financial independence gives women more confidence in partner choices, and attracts them to powerful, attractive older men," lead author and University of Dundee psychologist Fhionna Moore said in a statement. 
Evolutionary psychologists say that younger women and older men often pair up because while fertility only lasts from puberty to menopause in women, it starts at puberty and can extend long into midlife for many men — and they have a greater opportunity to accumulate status and resources. 
---
Grow a light beard.
While some claim that the beard trend is over, the research says it's not. 
In a 2013 Australian study, researchers had 177 men and 351 women look at images of 10 men in one of four conditions: clean-shaven, light stubble, heavy stubble, or full beard. Participants rated the men pictured on several traits, including attractiveness.
Results showed that women say the most attractive beard length is heavy stubble, which comes after about 10 days of growth.
"Facial hair correlates not only with maturity and masculinity, but also with dominance and aggression," write authors Barnaby J. Dixson and Robert C. Brooks.
"An intermediate level of beardedness is most attractive," they added.
It only takes a bit of maintenance to keep that 10-day beard all the time. 
---
Build muscle (but not too much).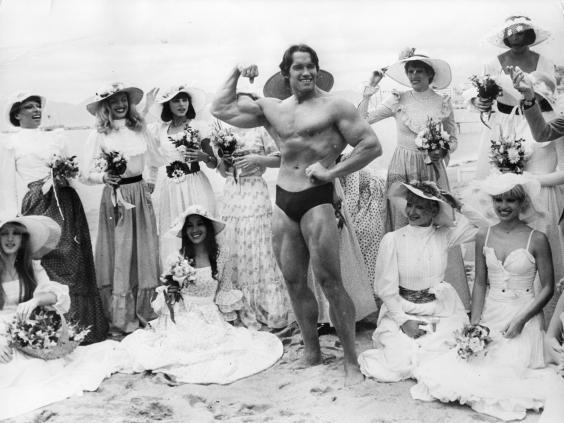 In a 2007 University of California at Los Angeles study, 286 women looked at pictures of shirtless men and indicated which ones seemed like they would make the best long- and short-term partners.
Results showed that women were more likely to want short-term relationships with the guys who had big muscles. 
The evolutionary signal at work here? 
Sexual characteristics like muscularity are "cues of genes that increase offspring viability or reproductive success," say authors David A. Frederick and Martie G. Haselton. 
But Frederick and Haselton took away another telling finding: Less-muscular men were thought to be a better fit for long-term relationships. So if you want to catch a woman's eye and hold her attention, you may be better off building some muscle but not going overboard.
---
Be kind.
One of the most robust findings in psychology is the halo effect, a bias where you unconsciously take one aspect of somebody as a proxy for their overall character. It's why we think beautiful people are good at their jobs, even when they aren't necessarily.
But as psychologist and writer Scott Barry Kaufman at Greater Good notes, the halo effect works in other ways too.
In a 2014 Chinese study, more than 100 young men and women looked at images of other men and women's faces and rated them on attractiveness. Each face pictured was paired with a word that described either a positive personality trait — like kindness or honesty — or a negative personality trait — like being evil or mean.
Results showed that the people described with positive traits were rated more attractive.
"Even though beauty is an assessment of fitness value, there is no reason why assessment of fitness needs to be purely physical," Kaufman writes, meaning that acting kind makes you look like you'd be a stable, worthwhile mate.
---
Wear red.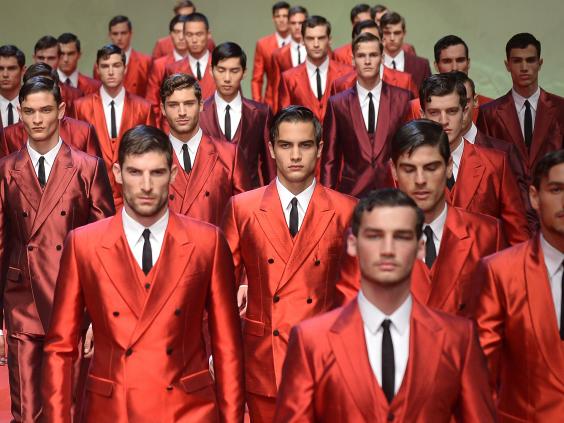 A 2010 cross-cultural study — with participants from China, England, Germany, and the US — found that women are most attracted to men wearing red.
In one experiment featured in the study, 21 female undergrads looked at a black-and-white picture of a man against either a red or white background, and then rated the man's attractiveness.
Sure enough, the man was rated significantly more attractive when he was pictured against the red background. The results were similar when researchers compared the red background to other color backgrounds as well.
Red has been a symbol of status since at least the Roman times, when the most powerful men were called coccinati, the ones who wear red. Wearing red may work for women, too.
---
Make your partner laugh.
Multiple studies indicate that women are more attracted to men who can make them laugh.
In one small study, a man told a joke to two friends at a bar while a woman sat at a nearby table. Then that man was instructed to approach the woman and ask for her number. In another condition, the man who asked the woman for her number was one of the men who had listened to the joke without telling one. (These scenarios were repeated about 60 times total.)
After the man left, an experimenter approached the woman and asked her to rate the man on attractiveness and intelligence and to indicate how much she would want to date the man long-term.
Results showed that the guy was three times as likely to get the woman's number when he'd told a joke. Plus he was rated more attractive and intelligent.
---
Walk a dog.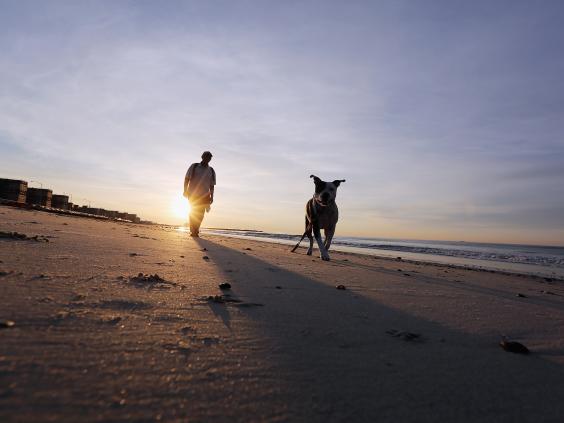 In a 2014 experiment, 100 Israeli women read vignettes about men. Some of the men were described as "cads": They would cheat on their partner and get into fights. The other men were described as stereotypical "dads": They would work hard at their job and take good care of their kids.
Whenever the story featured a cad who owned a dog, women rated that man as a more suitable long-term partner than a cad who didn't own a dog. Cads with dogs were even rated slightly more attractive than dads with dogs.
The researchers concluded that owning a pet signals that you're nurturing and capable of making long-term commitments. It can also help you appear more relaxed, approachable, and happy.
Not into pet ownership? The good news is simply being seen with a dog can make you seem more dateable. In one 2008 study, a 20-year-old man approached hundreds of women and asked for their phone numbers. When he had a dog with him, he was much more likely to score their digits.
---
Play good music.
In a 2014 study, researchers asked about 1,500 women (whose average age was 28) to listen to simple and complex pieces of music and rate the attractiveness of the composer. 
The results showed that women preferred the more complex music, and said they would choose the composer of the more complex music as a long-term partner.
If you're not musically inclined, simply holding an instrument could help you score a date. A 2014 study found that men who approached 300 women and asked for their number were more successful when they carried a guitar case, as opposed to a gym bag or nothing at all.
---
Practice mindfulness.
Australian researchers recently studied undergrads participating in a speed-dating session, and found that mindful men tended to receive higher attractiveness ratings from women.
Before the session began, 91 students were asked to fill out a mindfulness questionnaire in which they indicated how much they agreed with statements like, "I perceive my feelings and emotions without having to react to them."
After each interaction with an opposite-sex partner, students privately indicated how "sexy" they found their partner and how much they'd like to date that person.
Results showed that men were generally more drawn to physically attractive women. (Independent coders had rated the students' attractiveness beforehand.) But women were generally more attracted to mindful men.
---
Play extreme sports (carefully).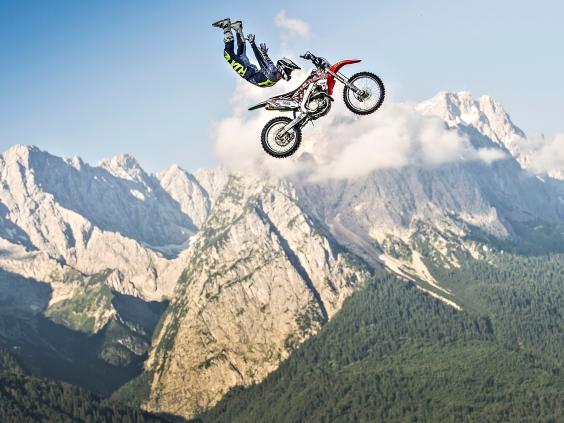 A 2014 study led by researchers at the University of Alaska at Anchorage found that women are attracted to men who take what the researchers call "hunter-gatherer risks."
More than 200 undergrads filled out questionnaires about how attractive they would find a partner who engaged in certain risky behaviors, as opposed to a partner who engaged in low- or no-risk behaviors.
Hunter-gatherer risks included mountain biking, deep-sea scuba diving, and extreme rollerblading. "Modern" risks included plagiarizing an academic paper, casually handling chemicals in a lab, and not updating the virus-protection software on your computer.
Low- and no-risk behaviors included biking along paved paths and carefully handling chemicals in a chemistry-lab class.
Results showed that women said they would be more attracted to men who engaged in hunter-gatherer risks — the kinds that were similar to risks faced by ancestral humans. Women said they would be less attracted to men who engaged in modern risks, which might seem just plain dumb.
---
Wear a scented deodorant.
Simply knowing that you're wearing a new fragrance can make you act more confident, and even make you seem more attractive to other people.
In a 2009 study published in the International Journal of Cosmetic Science, researchers gave one group of male undergraduates a spray with antimicrobial ingredients and fragrance oil and another group an unscented spray without antimicrobial ingredients. Over the next few days, the men who used the scented spray reported higher self-confidence and felt more attractive.
The strange part? When a group of women were shown silent videos of the men, they found those who were wearing scented spray more attractive, even though they obviously couldn't smell them. The researchers determined that the men using the scented spray displayed more confident behavior, which in turn made them more attractive.
---
Chow down on garlic.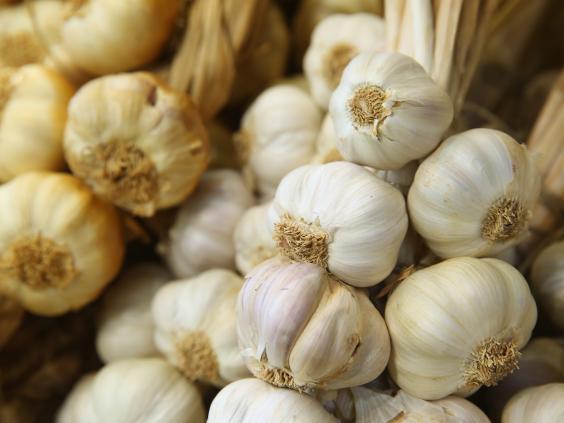 The smell of garlic on your breath is generally regarded as an instant romance killer, but a recent series of studies suggests a different story when it comes to body odor.
In one study, eight men ate a slice of bread with cheese and 12 grams of fresh garlic; another eight ate bread and cheese without any garlic. For the next 12 hours, the men wore cotton pads under their armpits and were instructed not to use any deodorants or fragrances.
The following day, all the men returned to the lab, where 40 women sniffed the pads and rated the odor on pleasantness, attractiveness, masculinity, and intensity. Results showed that the garlic group was rated more pleasant and attractive and less masculine and intense.
---
Do volunteer work.
A 2013 study found that women find men more appealing when they demonstrate altruistic behavior.
About 30 women looked at a picture of a man with a brief description of his hobbies, which sometimes included volunteer work. The same procedure was repeated with about 30 men looking at a picture of a woman. Everyone rated how attractive they found the person pictured for a short- and long-term relationship.
Both genders rated the person pictured as more attractive for a long-term relationship when they were described as altruistic — but the effect was stronger for women rating men.
---
Show off your scars.
That scar on your chin from when you fell off your bike as a kid? It could help you attract a mate.
In a 2009 study, researchers took photos of 24 male and 24 female undergrads and digitally manipulated half of them so they appeared to have facial scars. Then they recruited another group of about 200 male and female undergrads to rate all the people pictured on attractiveness, for both short- and long-term relationships.
Results showed that men with scars appeared slightly more attractive for short-term relationships than men without scars. Women, on the other hand, were perceived as equally attractive regardless of whether they had scarred faces.
---
Read more: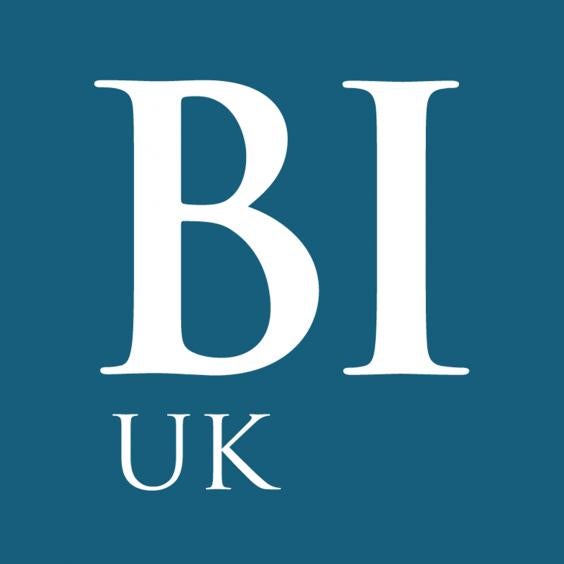 • MySpace was just acquired by 94-year-old magazine
• Sweden's central bank is fuelling a housing bubble
• 3 huge 'risk-off' trades are going crazy right now
Read the original article on Business Insider UK. © 2015. Follow Business Insider UK on Twitter.
Reuse content