When the steamy on-screen encounters are over, their clothes are picked up off the floor, and the cameras are switched off, porn performers have to deal with day-to-day life like anyone else - including telling their friends and families how they're getting paid each month.
Inspired by the stories fellow actors had to tell, prolific queer-porn performer Jiz Lee decided to collate these tales in the newly released Coming Out Like a Porn Star.
"Everyone had a story to tell. Some were heartbreaking, others casual. Some surprised and inspired me," Lee explains in the introduction to the book.
"They taught me about stigma. They revealed privilege. Gave me relief. Made me furious. They encouraged my own process of coming out. Through their examples, I found myself more prepared." 
Realising that the issue was "bigger than just myself", Lee published the stories in the hope of opening up the "narrow moralistic debate of whether or not porn could be feminist or ethical, good or bad."
"Hearing the stories from people I admired and respected gave me the strength to begin talking to my family and try to undo stigmas of my own."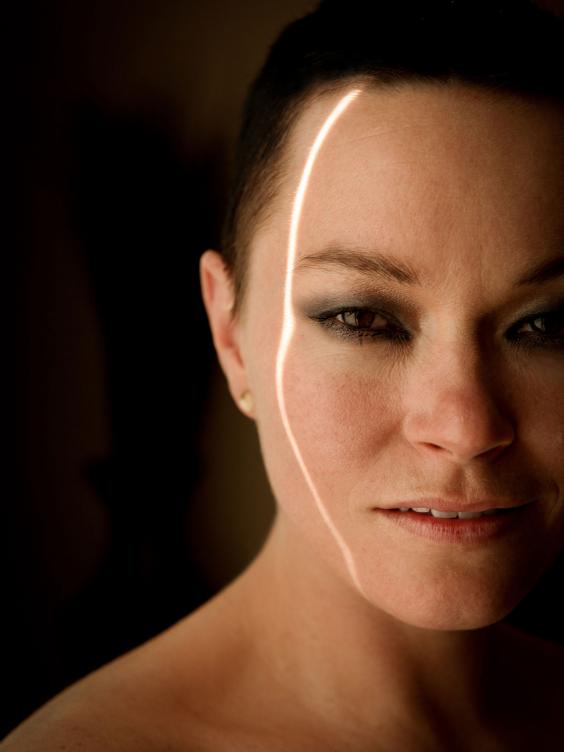 Out or Bust by Andre Shakti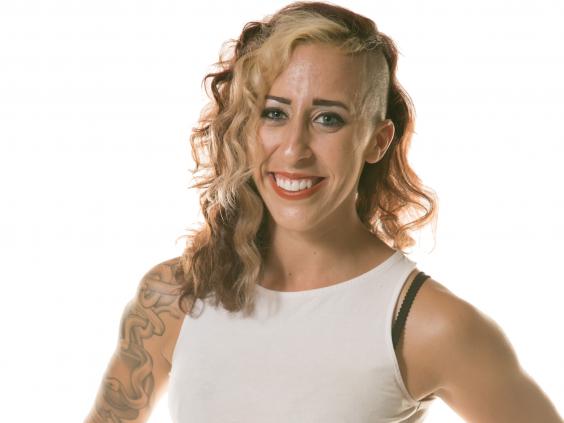 Andre Shakti is a queer polyamorous educator, producer and activist living in the San Francisco Bay Area. 
There's a hierarchy within the sex work industry. Although dividing and insulting our community makes it that much easier for people to denigrate us for working, there's a tremendous amount of classism rampant in the industry. Workers judge other workers on the services they provide and what they charge for those services, as though one person's preferences and boundaries should naturally extend to everyone.
The fact that I am a sex worker who operates in niches of the industry where I can charge more for my services (which are always performed indoors in safe, controlled environments) and receive a certain level of notoriety for those services gives me privilege even within my marginalized community. I do believe that it is the responsibility of those in a privileged position, such as myself, to be out when others cannot. To speak out when others cannot. To use their privilege to steer the public opinion and legislation in favor of all sex workers. We need to hear from a diverse array of voices—workers of size, workers of color, street workers, transgender workers—but those who are more readily given a mouthpiece (like porn performers who have inflated social media presences) have no excuse not to use their power for good.
There's a tremendous amount of classism rampant in the industry
I'm not trying to be provocative; rather, I've always believed that being "out" is the most powerful tool of activism available to disadvantaged minority communities, sex workers included. I find that when you approach a supposedly radical issue (queerness, nonmonogamy, atheism, gender nonconformity) with the same nonchalance as you would a less controversial topic (accounting, marriage, cooking, the weather), you give the other party permission to treat it with the same accepting ambivalence. We're pack animals, and we're constantly comparing ourselves to one another. We look for approval from our peers, and in many cases we use their reactions and opinions to help guide our own. I often observe people who I've just disclosed to pause to shift their eyes and gauge the receptiveness of those around them before responding. It'd be a fascinating study if it weren't so disheartening.
Even Someone Like Me: How I Came Out as a Smut Starlet by Betty Blac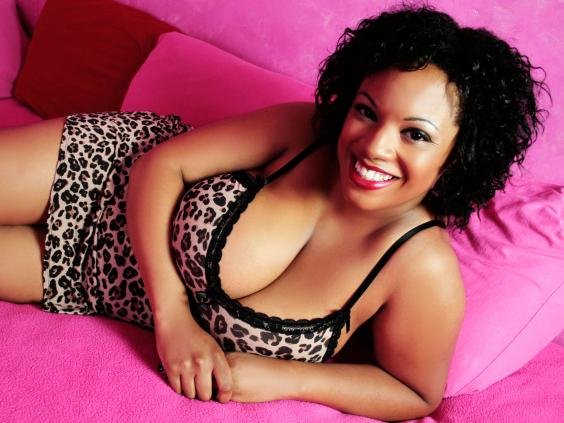 Writer, artist and porn performer, Betty Blac is a Bay Area native. She boasts both a BA in media studies from Mills and an MA in creative writing from the University of Sydney. 
Because of my introduction to porn, I saw performing in porn as being revolutionary. Here was an opportunity for me to step outside of my shell, express myself sexually, be a bit of an exhibitionist. I knew porn could be feminist and creative but that few people have been exposed to that kind of porn. In mainstream porn I didn't see a lot of people like me. Not just women of color or fat women, but also nerdy, quirky types. I wasn't seeing a lot of people with my uniqueness. The black women I saw in porn often were boxed into tired stereotypes of black womanhood. Black women weren't portrayed as beautiful, sexy goddesses the way their white counterparts were. 
In mainstream porn I didn't see a lot of people like me.
Coming out to people I'm interested in dating is a lot harder than coming out to people I have known for years. For a while I announced it on my OkCupid.com profile thinking that it would be a good filter, but then I just got a bunch of sexual energy coming my way. My inbox was filled with badly written amateur porn. People wanted to date me as a conquest or add me to a harem. I had many short relationships where I felt more like a Fleshlight than a romantic interest. Then there were the other brand of dates, people completely freaked out and scared off by "porn me." One guy, upon finding out through Google stalking that I did porn, cancelled our date five minutes before it was meant to happen. This type of person tends to worry that I am an amoral insatiable nymphomaniac, riddled with disease. Of course, this isn't everyone, but the amorous world has felt challenging to navigate and be open about being a sex worker. 
The Luxury of Coming Out by Annie Sprinkle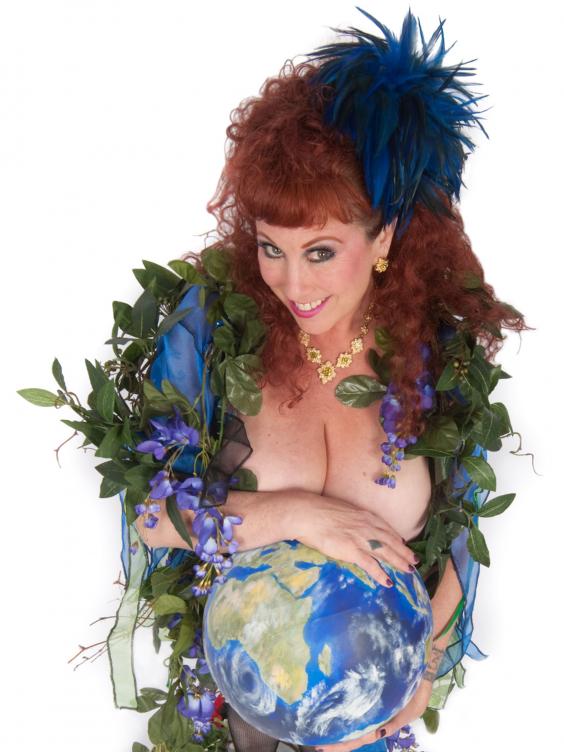 Annie Sprinkle has worked in sex for forty-two years. She was a pivotal player in the sex positive feminist movement and put herself through college doing burlesque. In 2002 Sprinkle got a PhD.
Every time I came out as something new and different, I faced people's shock, judgments, and rejections.
It's what we think of ourselves that matters most. When we tell people what we do, it's not what we do, it's how we say what we do that will radiate out and reflect back to us in the response we get. If we tell someone apologetically with shame and embarrassment, "I make porn," then people will feel shame and embarrassment too and worry about is. If we are clear that this is who we are, and this is what we want to do at this time in our lives, if we have worked through our own issues about it and feel empowered, then people that will feel and see that too. Feeling at peace with who and what we are can be a process. Working on ourselves and how we feel about what we do can take some time. Coming out is an ongoing process, not a singular event. 
Coming out is a luxury and a privilege. Seriously, coming out as anything that isn't "the social norm" can be very traumatic for all involved. One must weigh the risks and benefits. In some places and in some circumstances, coming out can mean you will lose your job, have your children taken from you, be put in jail for years, get you shunned from your entire community, and can even get you stoned to death. Coming out can have its challenges and be scary, but if you are able to do it, be ever so grateful for the privilege. Being out is being free. 
Blood and Butter by James Darling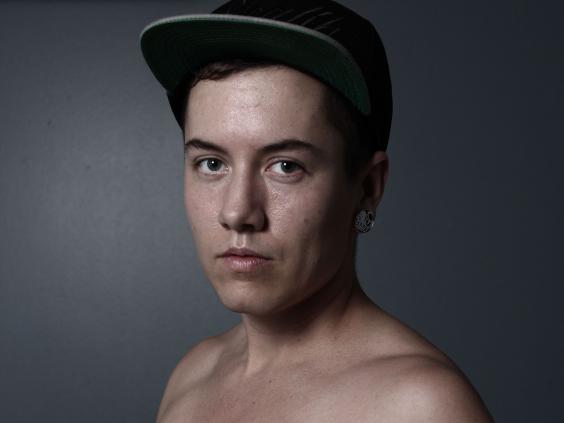 James Darling is a Bay Area–based, multiple award-winning adult performer, educator, and director. He won the Feminist Porn Awards Heartthrob of the Year 2012 and most recently was nominated for 2015 AVN Awards Transsexual Performer of the Year and Cybersocket's Best Sex Scene. 
At this point in my life I've come out as different identities countless times—as a lesbian, as a trans man, as someone with multiple partners of multiple genders. My family no longer asks me any questions about my personal or romantic life when we talk on the phone with a safe several thousand miles between us.
 If I had been in any other field, I imagine my parents would be very proud of me for running my own business, winning awards, and being interviewed in magazines
My life is too much and too confusing for them to understand, but at least we are able to be a part of each other's lives again. I love my family, and I want so badly to be able to be honest with them about my life and to openly share the joys and struggles of this path I've found myself on.
If I had been in any other field, I imagine my parents would be very proud of me for forging my own path against the odds, running my own business, winning awards, and being interviewed in magazines and podcasts and academic papers. Unfortunately, I don't feel safe telling my family about this because working in porn has a huge stigma for most people, and I know that my family would not understand why it is a good or important thing for me.
Coming Hard, Coming Out: Privacy, Exhibitionism, and Running for Parliament by Zahra Stardust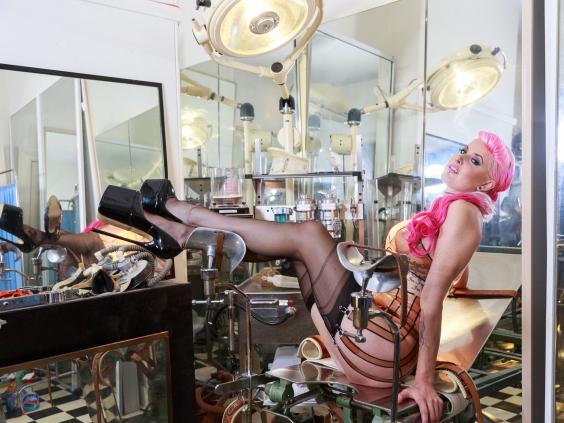 Zahra Stardust is the 2014 Feminist Porn Awards Heartthrob of the year, 2014 Adult Industry Awards Best Porn Actress, and 2012 Eros Shine Awards Best Adult Star. She is an Australian Penthouse Pet and PhD candidate, writing her dissertation on the legal regulation of pornography. 
The question of reconciling feminism with the sex industry used to interest me. I am grateful I was able to ask sex work 101 questions to peers, mentors, and role models in the industry. They critically informed my politics, challenged my internalised stigma, and gave me a historical, theoretical, and legal context to situate my own practice.
 We should wake up. We are traitors, victims, objects, commodities, pornified, sexualized, sexist, postfeminist, low-brow, degraded, clichéd, brainwashed.
Ten years later, having answered this question repeatedly, it has become a little jading. To put it politely.
Anti-sex work feminists focus on "raunch culture", "sexualisation" and "pornification" have been used to call for increased criminalisation of our workplaces, clients, and colleagues. They are echoed uncritically throughout popular culture, media, universities, and parliamentary inquiries. We are luring girls into a triple-X-rated world, perpetuating antifeminist stereotypes, hijacking sexuality, complicit in violence against women. We should wake up. We are traitors, victims, objects, commodities, pornified, sexualized, sexist, postfeminist, low-brow, degraded, clichéd, brainwashed.
These accusations—and their implicit assumptions about what is natural, normal, and feminist—are employed without reference to sex workers' own individual sexualities, identities, politics, strategies, or feminist practices.
They are debilitating. They are depressing. They are relentless.
Of course, I take it personally.
It grates down on me like a war of attrition slowly scraping away the layers of glitter from my skin. I have a physically sick reaction to news reports. The ferocity and violence of abolitionist tactics make me cry. My heart sinks. I have become closed, private, protective of a part of my life that for me has been a refuge.
Nowadays, here is what goes through my head whenever I am asked this question: Do I have the emotional stability to facilitate a vicious Internet debate? Do I have the time to outline a history of sex-work feminism, queer theory, and the global sex worker rights movement? Do I have the inclination to recount the methodological flaws in nonpeer studies of the sex industry? Why is it my responsibility to defend my profession instead of their job to challenge their prejudice? Will I be further attacked if I even engage in this dialogue? What is the cost?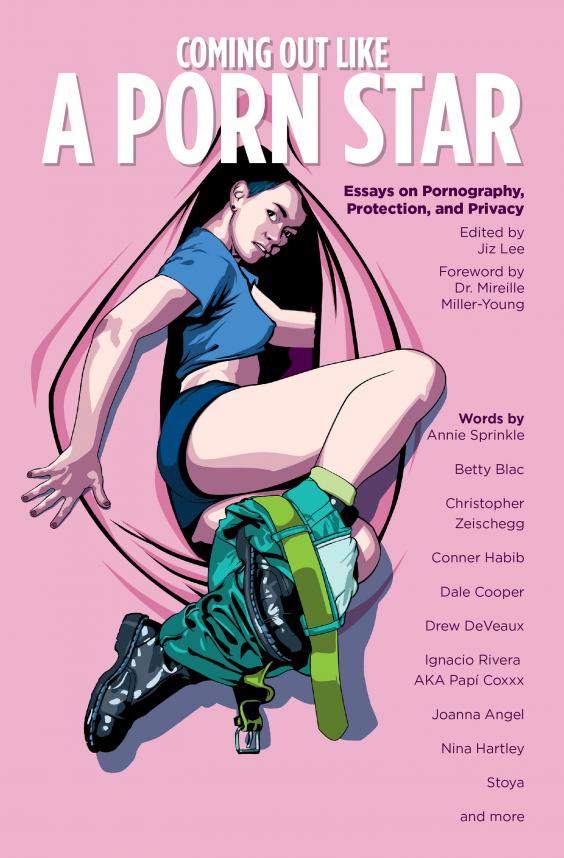 Managing this stigma on a daily level means that I have become a jaded, resentful, walking encyclopedia. I have a photographic database—bibliography, footnotes, policy messages, statistics—burnt into my brain that I can never afford to switch off.
Stigma forces us to be reactive. And more—it drains vital energy that could actually be invested in creating, dreaming, producing new sexual material, new theoretical paradigms and new kinds of ethical intimacies. This is the worst.
This in turn feeds into ammunition for abolitionist feminists to argue that our industry is narrow, stereotyped, and predictable. It's not just that these assumptions are offensive. They are dangerous.
Coming Out Like a Porn Star: Essays on Pornography, Protection, and Privacy is available to buy now.
Reuse content