Pornhub saw a (slight) drop in traffic on Valentine's Day as people focused on pleasuring their partners rather than themselves. Everywhere, it is, except for London.
Overall UK traffic dipped 3 per cent across the UK, with Plymouth and Oxford seeing the biggest drops of 11 per cent and 10 per cent respectively.
In fact every major city spent less time watching porn bar London, the Pornhub audience for which grew by 2 per cent.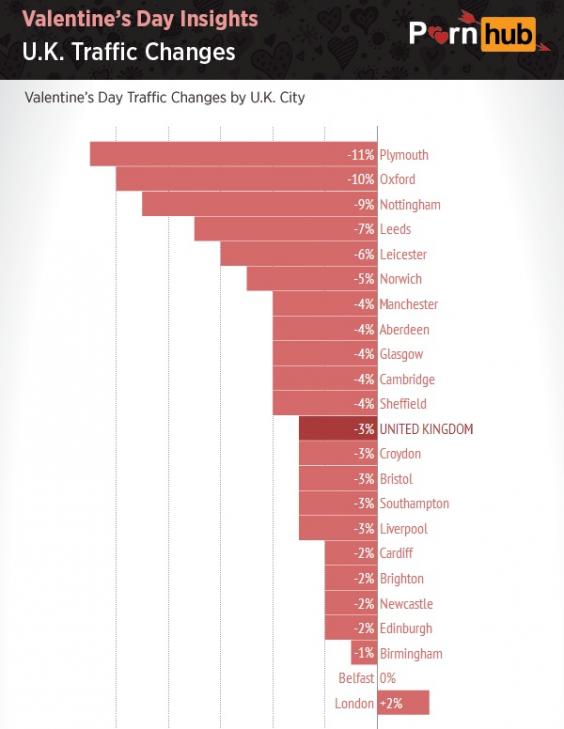 The data seems to fly in the face of a recent study declaring the British capital one of the most romantic cities in the country, but follows suit with anecdotal evidence that everyone in London is really lonely and scared of each other.
As for search terms, a weirdly large amount of people searched for 'Valentine's Day' itself, while 'Naughty swinger wife' and 'make her scream' were also suddenly very popular.
Erotic images through the ages
Pornhub is among the most viewed websites in the world, attracting an estimated 42 million visitors every day.
Reuse content