With 51% of people in England and Wales reportedly single, Valentine's Day is business as usual for Pornhub and people still flock to the site in staggeringly large numbers, but how does the enforced romantic narrative of the occasion affect their porn habits?
Bizarrely, 'Valentine's Day' becomes the fifth most searched for term on the whole site, just behind 'squirt' and just ahead of 'ebony'.
What are these people hoping to find? Some bizarre Valentine's Day scene setup, where two partners meet, exchange cards and flowers then just f*ck as expected? Maybe Valentine's Day attracts people who don't usually watch porn, so they just search for it out of sheer confusion before also trying 'interweb' and 'show me video'.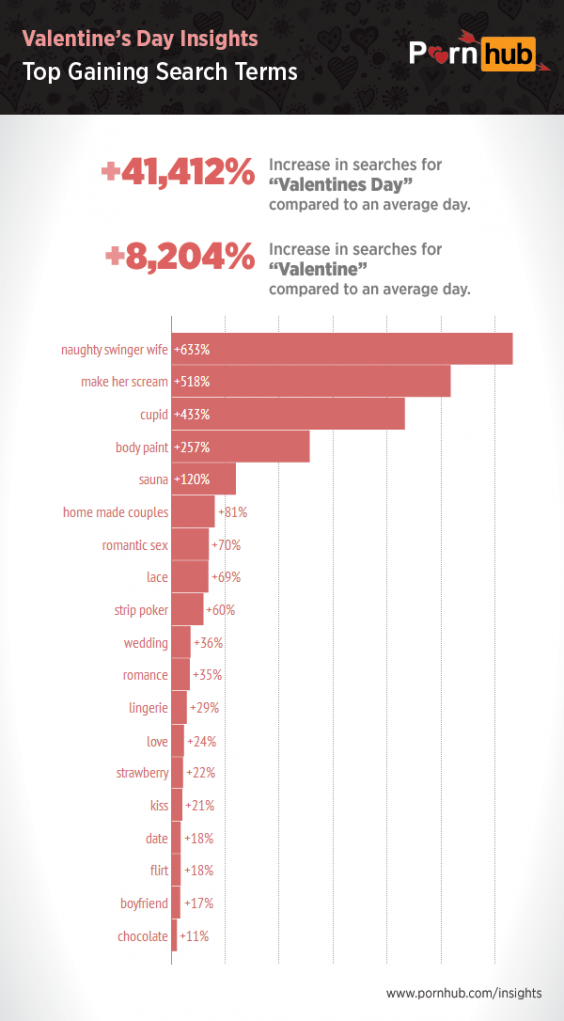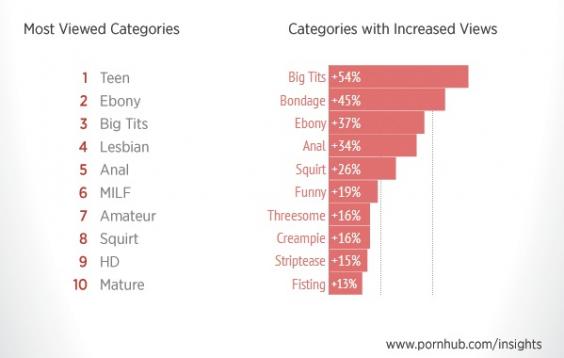 Aside from this 41,412% increase which I can't for the life of me understand, other search spikes seem to revolve around couples using Valentine's Day to experiment.
'Naughty swinger wife' also gets a big boost, along with 'make her scream' and 'body paint'. 'Cupid' is also up +433, for all you worrying infant archer fetishists.
There is little difference between the UK and US data, with both seeing 'Valentine's Day' jump up to number five in the search list and both seeing an overall drop in traffic – though London lives up to its reputation of being somewhat lonely, being the only place in the UK that actually saw more people logging onto Pornhub than usual.
Reuse content