As Kim Kardashian proved when she tried to break the internet last year, nothing causes a stir quite like a news story about what's in our underpants.
And a study by researchers King's College London revealing the average penis size for men the world over was no exception.
Using measurements of men's penises collated from around the world, scientists concluded that the average flaccid penis is 3.6ins (9.16cm) long, or 5.2ins (13.24cm) when stretched, and 3.7ins (9.31cm) in circumference.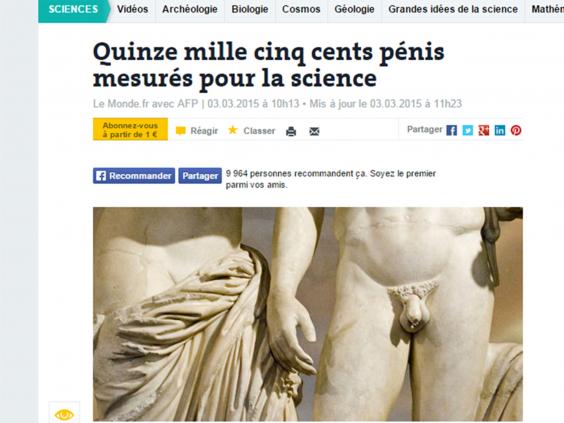 Media outlets quickly made clever use of visual metaphors and stock images to make sure their websites didn't step into NSFW territory.
Photos of phallic fruit and veg; tape measures; men pulling their pants; and snapshots of penises from the history of art – with Michelangelo's David a firm favourite - were splashed across websites.
Researchers at King's College London and a London NHS trust hope the review will help address "the concern that some men have about their penis size" and aid people suffering from anxiety and distress.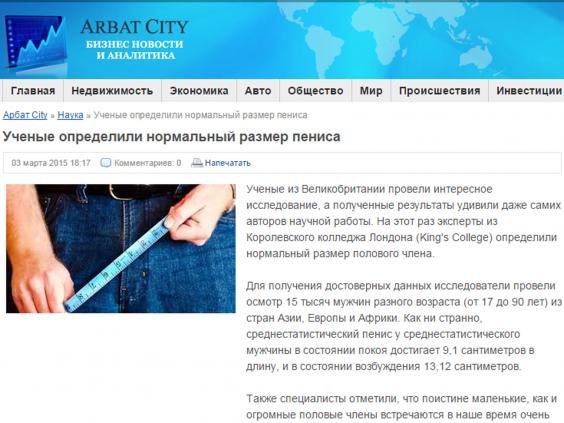 But the results quickly took a competitive turn, with French websites declaring to have most well-endowed citizens, despite the study attempting to quell men's insecurities.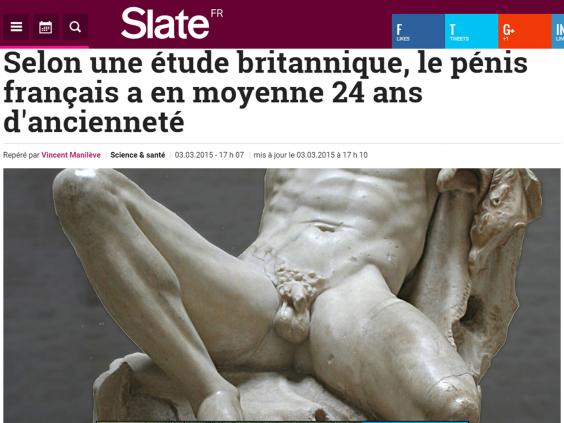 Reuse content