McDonald's have officially started serving all-day breakfast in the US after months of testing.
But some customers are furious after realising that some McDonald's are still not serving hash browns after the 10.30 cut off time.
People are not pleased that McDonald's All-Day breakfast does not include hash browns pic.twitter.com/rARZN22x4u

— Hayes Brown (@HayesBrown) October 5, 2015
A Buzzfeed reporter in New York noticed that his local McDonald's was not serving hash browns after 10.30, meaning customers would end up pairing their Egg Muffin with fries.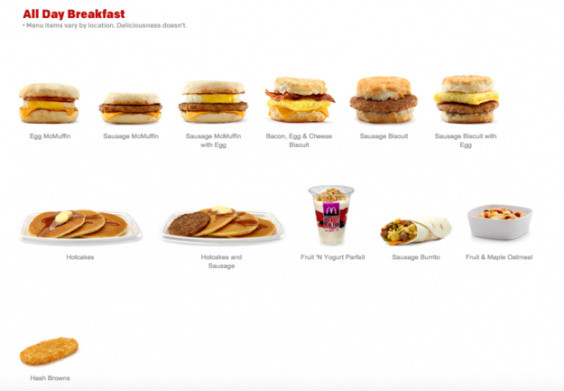 Richard Adams, a former McDonald's manager and the founder of the Franchise Equity Group, told Buzzfeed that hash browns are cooked in the same fry vats as French fries, which can make it tricky to serve both.
what's the point of having mcdonald's breakfast all day if they aren't even going to serve hash brown...

— hope kelley (@_High_HOPEs__) October 6, 2015
But a McDonald's spokesperson said that could still change in the future. "If a location isn't able to offer hash browns at this point, that doesn't mean they never may offer them as more learning continues to happen," said Lisa McComb, McDonald's spokesperson.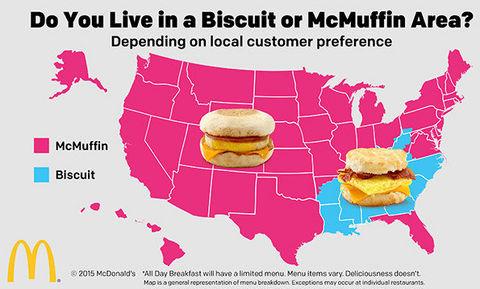 In the meantime, McDonald's has divided up the US into regions serving the McMuffin Menu or those serving the Biscuit Menu. While hashbrowns should be possible in either region, they are left to the discretion of the franchise.
The all-day breakfast menu, while complicated for franchises, is McDonald's latest attempt to turn around tanking profits, down 9 per cent on last year. But the switch to all-day breakfast is a risk. It might get more customers in stores, but if they switch from lunch and dinner menus to the cheaper breakfast items, McDonald's profits will suffer.
Reuse content